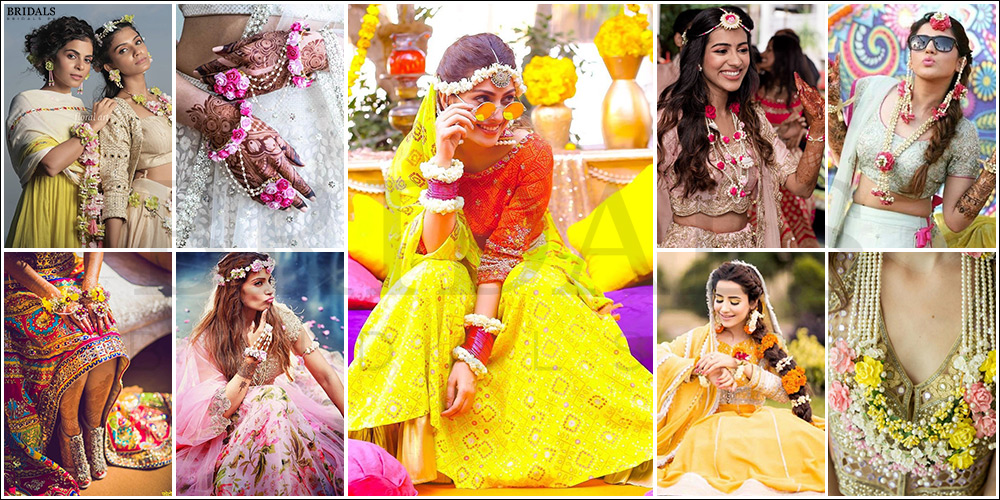 Floral jewelry has been in the business ever since traditions withheld. It is a consideration that crosses all minds and is a welcome change. It is your choice to go with artificial or fresh flowers for your mehndi day. It is a refreshing break from polki, diamonds or gold jewelry. Furthermore, you can move easily and stress free, light as a feather.
The rage of flower jewelry has made it a permanent part of a girls bridal trousseau. A necklace, a matha-patti or a flower tikka, along with flower earrings and bangles are usually part and parcel of the bride's mehndi day. Some even adorn their braids or wear it around their buns, in their hair. Unlimited options as they never look over done or too much. Just the right amount of perfect for your colorful mehndi.
Check out these few picks below for your mayoun and mehndi function!