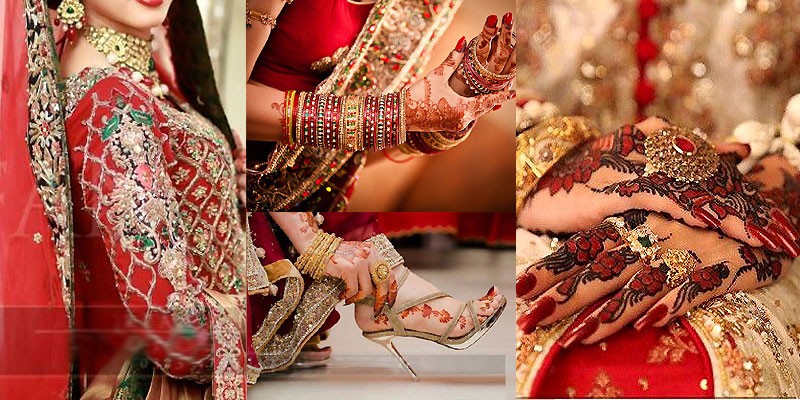 Bridal jewelry is made with great devotion by jewelry experts all over Pakistan and has a high consumer demand within Pakistan, plus all over the world. Many small businesses located in Pakistan are known for producing wedding jewelry, with excellent craftsmanship that is exported to countries like the USA, UK, UAE, Saudia Arabia, Australia, and much more. The Pakistani bridal jewelry features designs inspired by the traditional sub-continental patterns, ranging from Kundan work to beads, and even the use of American Diamonds, the embellishments for the bridal jewelry has endless possibilities.
Some of the Essential Bridal Jewelry pieces in Pakistan are items like elegant rings, sparkling jhumkas, and stylish tikkas that are charming for weddings. These jewelry items are worn on every wedding function in diverse ways and styles, where natural flowers or dough or gota jewelry is a big hit for Mehndi, plus Mayon functions, and gold or artificial jewelry is preferred for the functions of Nikkah, Barat, and Walima. The real gold and artificial jewelry are often worn side by side with artificial jewelry as a bridal necklace set, plus the bangles, along with rings are often made of 24-carat gold.
Tikka
Tikka is a headpiece that is usually worn on weddings to adorn your forehead. It is available in a variety of different styles and designs, where larger sized tikka suit wider foreheads, plus smaller tikka are flattering for narrow foreheads.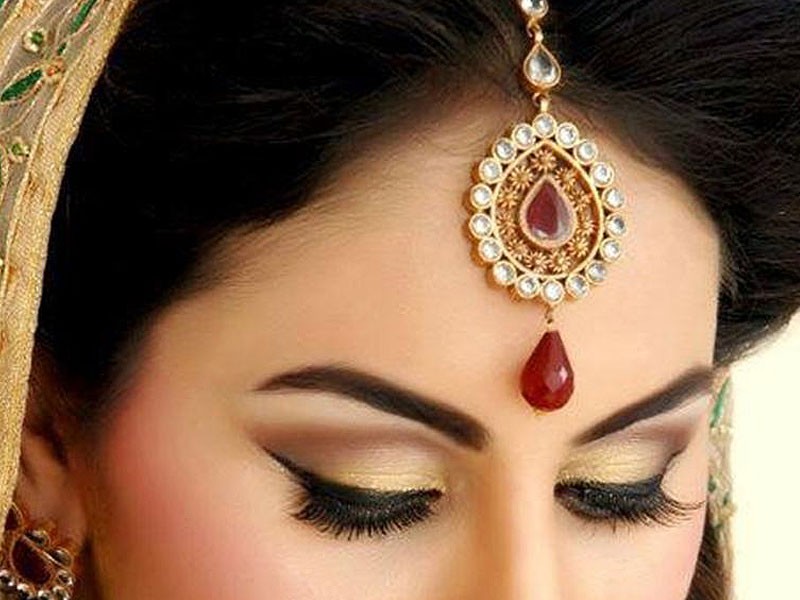 Jhumkas
Jhumkas, also known as traditional style earrings are one of the most worn jewelry pieces at weddings. It comes in all shapes and sizes, with an array of embellishments, plus materials used to create the perfect jhumkas for you.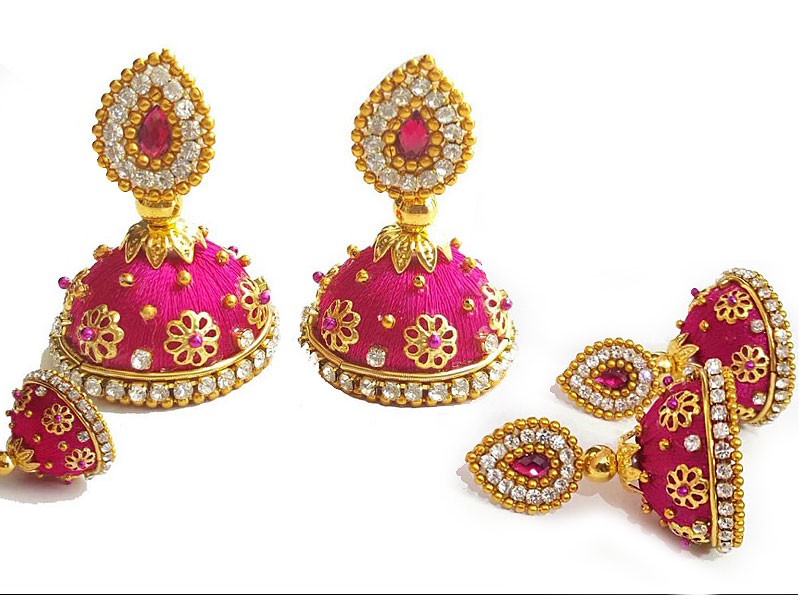 Kangan
Kangan or known as large-sized bangles are widely worn by the brides as well as the guests. Gold Kangan showcases your marital status and is often gifted to the bride by the groom's family, which feature classic patterns with additions of rhinestones or zircons.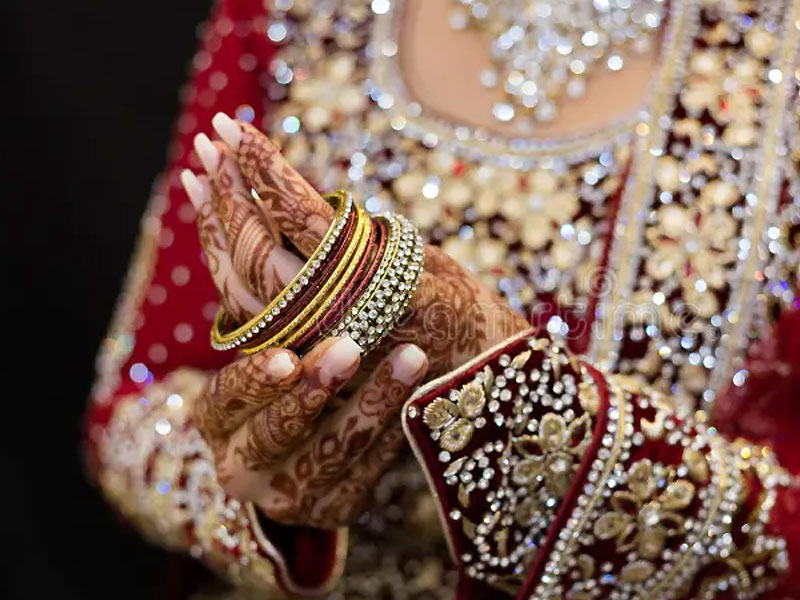 Kundan Rings
Kundan style jewelry is hugely popular among Pakistanis and Indians, where the price tags can range from few hundred Rupees to a couple thousand Rupees. Kundan rings feature the sophisticated water droplet style design with same shaped stones fixed in them to create the perfect kundan rings.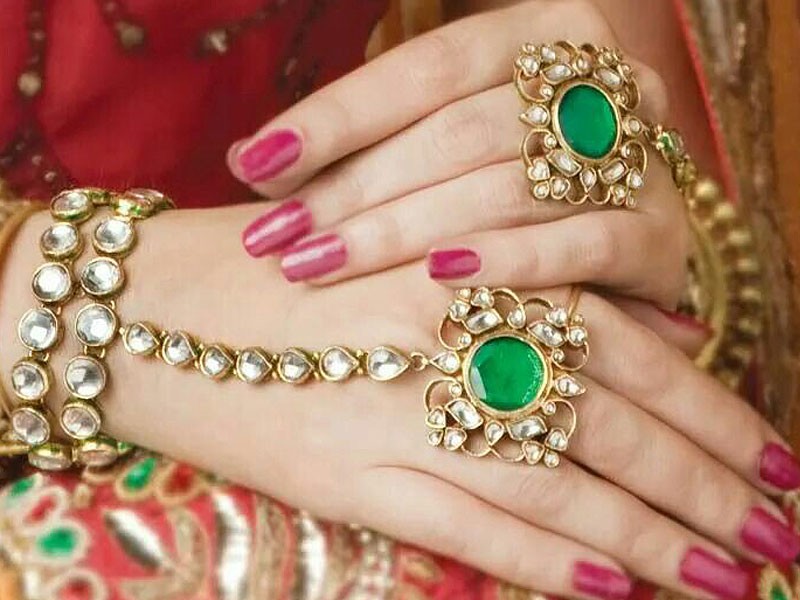 Nose Rings
After a few years of being out of trend, Nose rings have returned with a bang, impressing even a larger crowd than before. They are worn by the guests and the bride, where the nose rings are mostly for festive occasion use only, just like tikkas.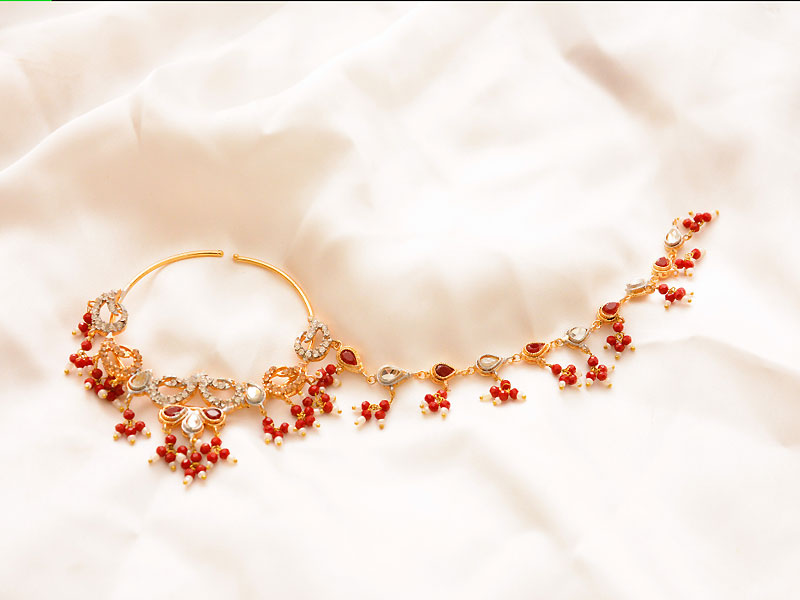 Necklaces
The bridal necklaces are available in a variety of different styles and sizes. Ranging from a large choker style necklace, inspired by the Rajasthani culture to a regal Rajputi necklace, and even long pearl malaas, the choices are endless.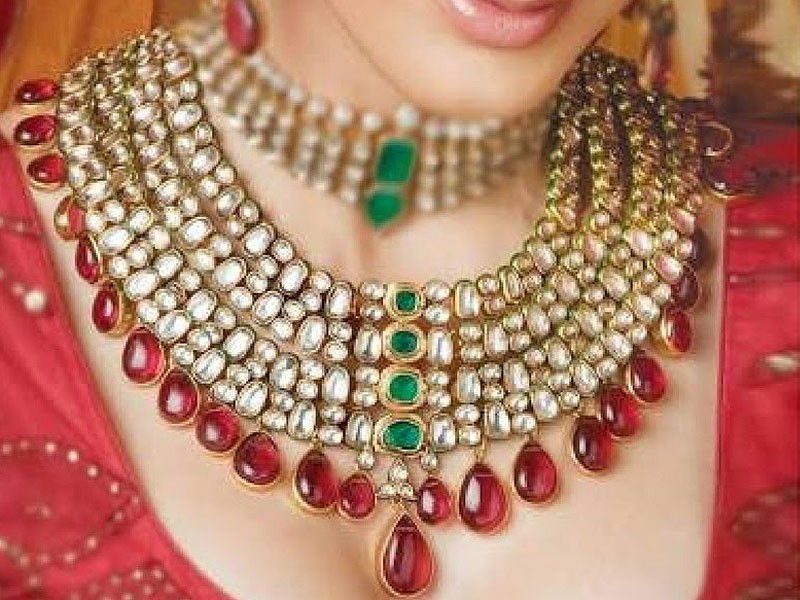 Baali Earrings
Baali earrings are the heavily adorned round shaped earrings that come in a wide array of sizes and shapes. They often have a dangling style design at the bottom, which makes them look even more attractive. These earrings are more traditional in style and are worn with equal love by the brides and the guests.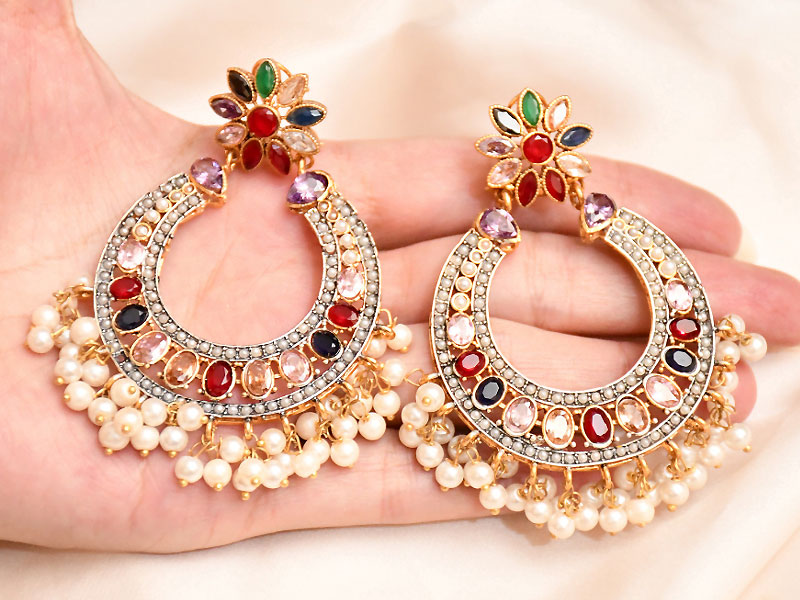 Maatha Patti
Maatha Pattis are like Tikkas in concept, but they are more dangling in design with even greater adornments of stones and rhinestones. Maatha Patti is a big hit for the Barat function and is worn by the bride, along with her close female family members.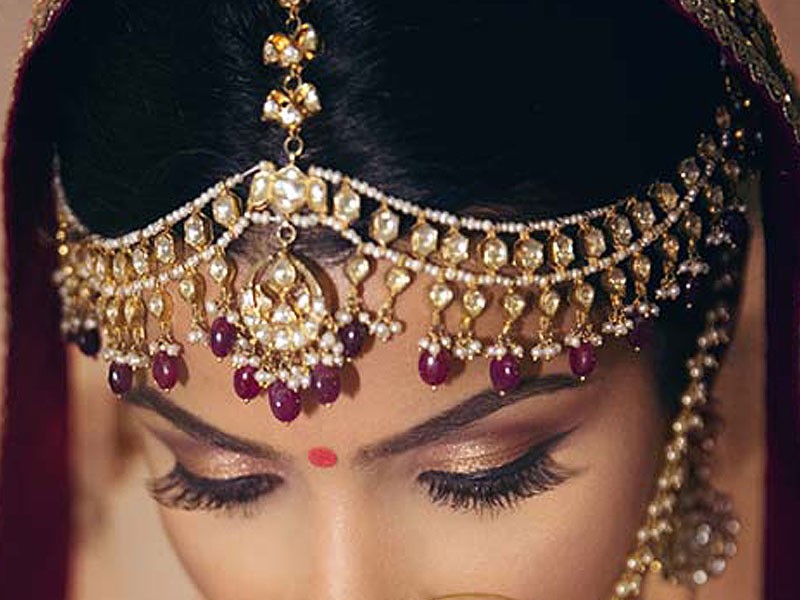 Anklets
Anklets are a major part of bridal fashion in Pakistan and are loved for their shimmering sound, plus delicate appearance. Anklets are traditionally worn by brides and newlyweds all over Pakistan. They, too, like other jewelry items come in a simpler and lightweight variety or a full-on heavily decorated pieces for anklet loving brides.