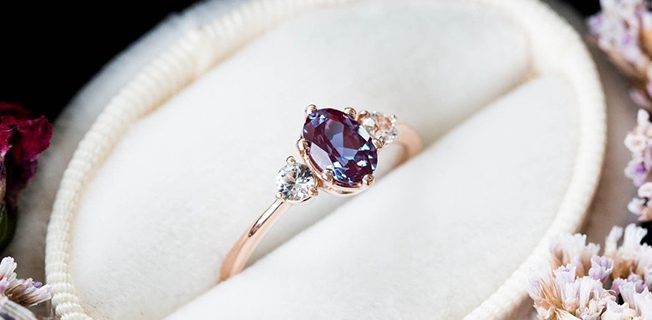 An engagement ring is a very special piece of jewelry that marks the beginning of something new. If you've always been the kind of person who's had an eye for detail, then you probably also have a penchant for nature inspired jewelry. Whether it's charm bracelets with leaf and flower shaped charms or nature-inspired rings, you've probably got an affinity for it all. We are certain that as a child you've often caught yourself staring at the venous patterns of leaves. The love of intricacy showcases a person's eye for detail. It reflects a great deal on your personality. Furthermore, it demonstrates the fact that you can handle complexity and even love the finer things in life.
Moreover, you'll also see that while everyone else wants flashy diamonds on their ring, you want something that's intricate. Something that captures the true essence of simplicity. Each nature-inspired ring is unique in its own way. Every feature of every ring carries a different message. Some symbolize true love while others depict new beginnings. We have compiled some nature-inspired rings for your engagement, along with the message each ring gives:

These are some nature-inspired engagement rings for grooms to choose from if the girl of their dreams loves nature.