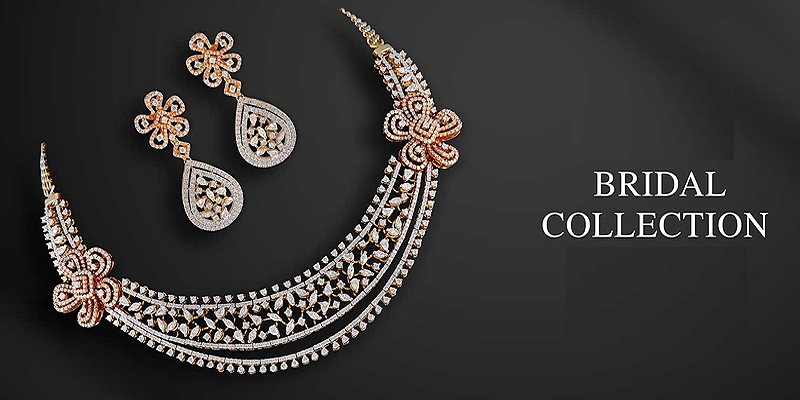 There was a time when brides used to wear only pure gold jewelry for their weddings. However, over the years, like other trends have changed, this one changed as well. Now brides prefer wearing matching artificial jewelry to wearing gold jewelry for their wedding. The business of artificial jewelry in Pakistan has sky rocketed for decades.
Wearing artificial jewelry on a daily basis has also become a necessity for young girls and women. There are different styles of jewelry you can select from. When it comes to Artificial Bridal Jewellery in Pakistan, there are unlimited options. It all comes down to your preference and the style of bridal jewelry you are looking for.
Kundan Jewelry
One of the most loved styles of bridal jewelry is the kundan style. The jewelry pieces consist of droplet-shaped pearls and rhinestones glued on the jewelry, giving it the typical kundan look. Kundan fashion jewellery can be expensive, but you can always look for budget-friendly options.
Zircon Jewelry
Zircon jewelry is designed using zircons that look like rhinestones. Zircon artificial jewelry is premium grade and looks quite contemporary. Brides that are a fan of modern aesthetics prefer the glimmer of zircon jewelry on their big day.
Gold or Silver Plated Jewelry
Whether it is gold plated or silver plated jewelry, they are always in high demand. Plated jewelry naturally has a longer life than other artificial jewelry, as it never loses its color or becomes corroded. For brides who fancy gold jewelry, but don't want to wear jewelry made of actual gold, the gold plated bridal jewelry sets are the best option for them. You can always find gold plated jewelry with rhinestones and beads matching your bridal dress to look even more elegant for your wedding.
Mala Sets
Brides with a traditional taste love to wear mala sets for their big days. Mala sets consist of necklaces that are layered and are loose around the neck. They give a regal appeal, so are very suitable for the brides who want a royalty-inspired look on their wedding day.
Gota Jewelry
Gota jewelry is a very trending style of jewelry in Pakistan when it comes to Mehndi and Mayon functions. The jewelry is handmade with gota style pieces to give it the ideal look. Gota jewelry looks very traditional and can be custom designed according to one's requirements.
Nauratan Bridal Sets
Nauratan bridal jewelry online has a very traditional, eastern-style design, and the jewelry pieces are decorated with multicolored beads, as well as rhinestones. Nauratan sets are a big attraction for the brides who are into traditional, as well as culturally inspired jewelry designs.