So you want to be a traditional bride in a red lehenga, but really want your look to stand out in some way? Then mixing up your jewellery is a great idea! Contrasting your jewellery with your lehenga, or wearing something unique is a cool way to do that, and here are some Real Brides who pulled that off to perfection! So get inspired and try something new like these brides did!
Diamonds and Emeralds are a sureshot winner!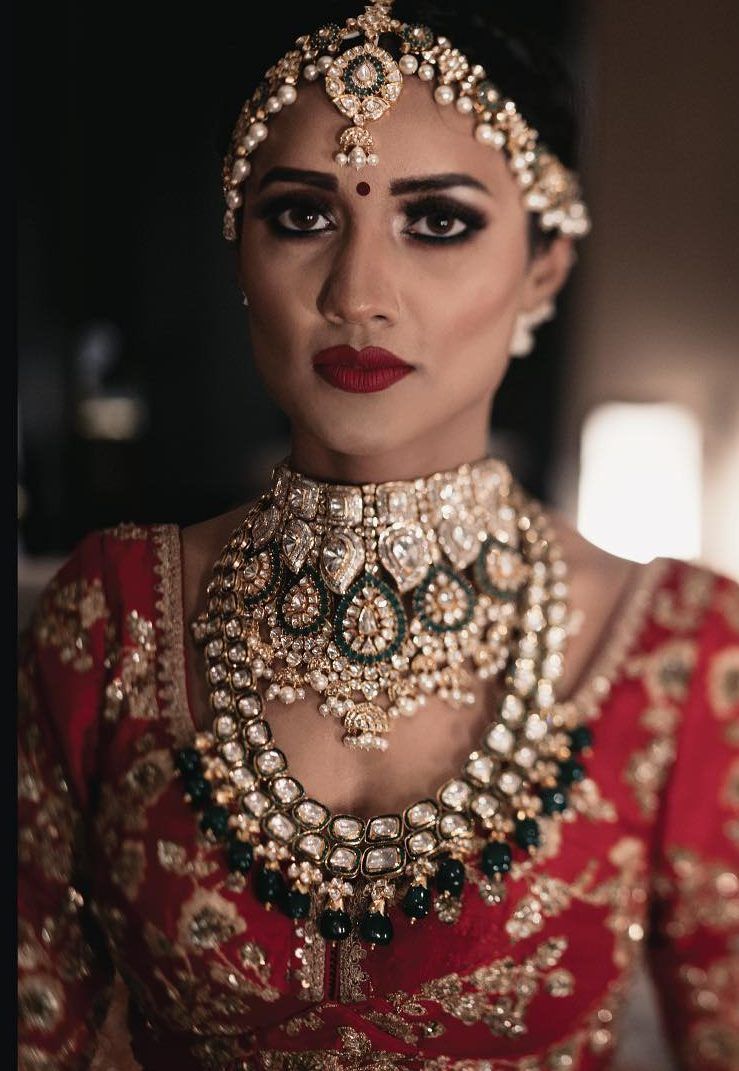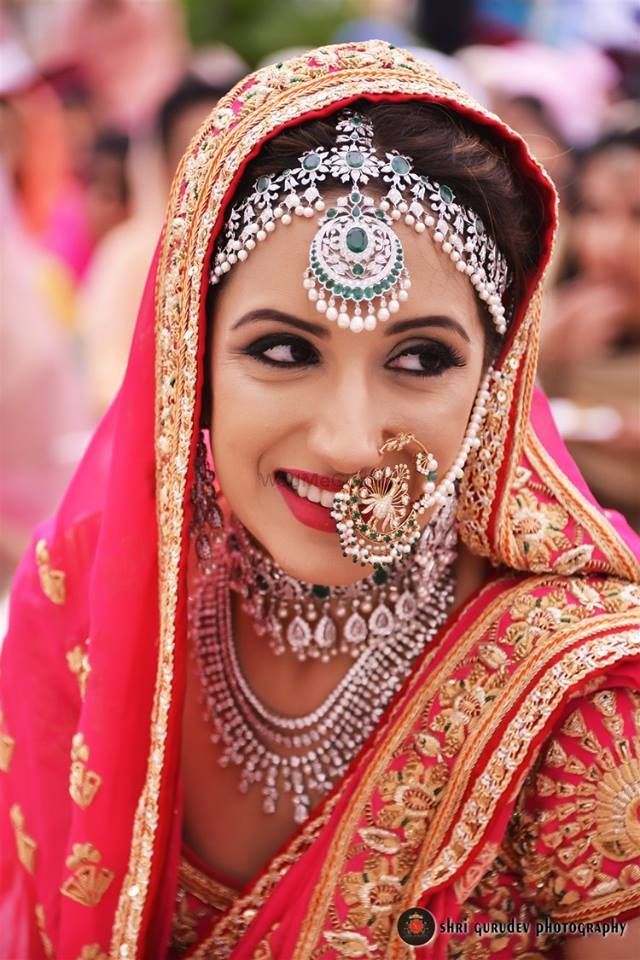 Image via Artfoto Studios★ 5  and Shri Gurudev Photographers★ 2.6
How gorgeous does diamond and emerald jewellery look with red lehengas? We are the biggest fans of this look, and prefer it to an all-diamond look when it comes to pairing it with a red lehenga!
A lighter hue of green looks amazing!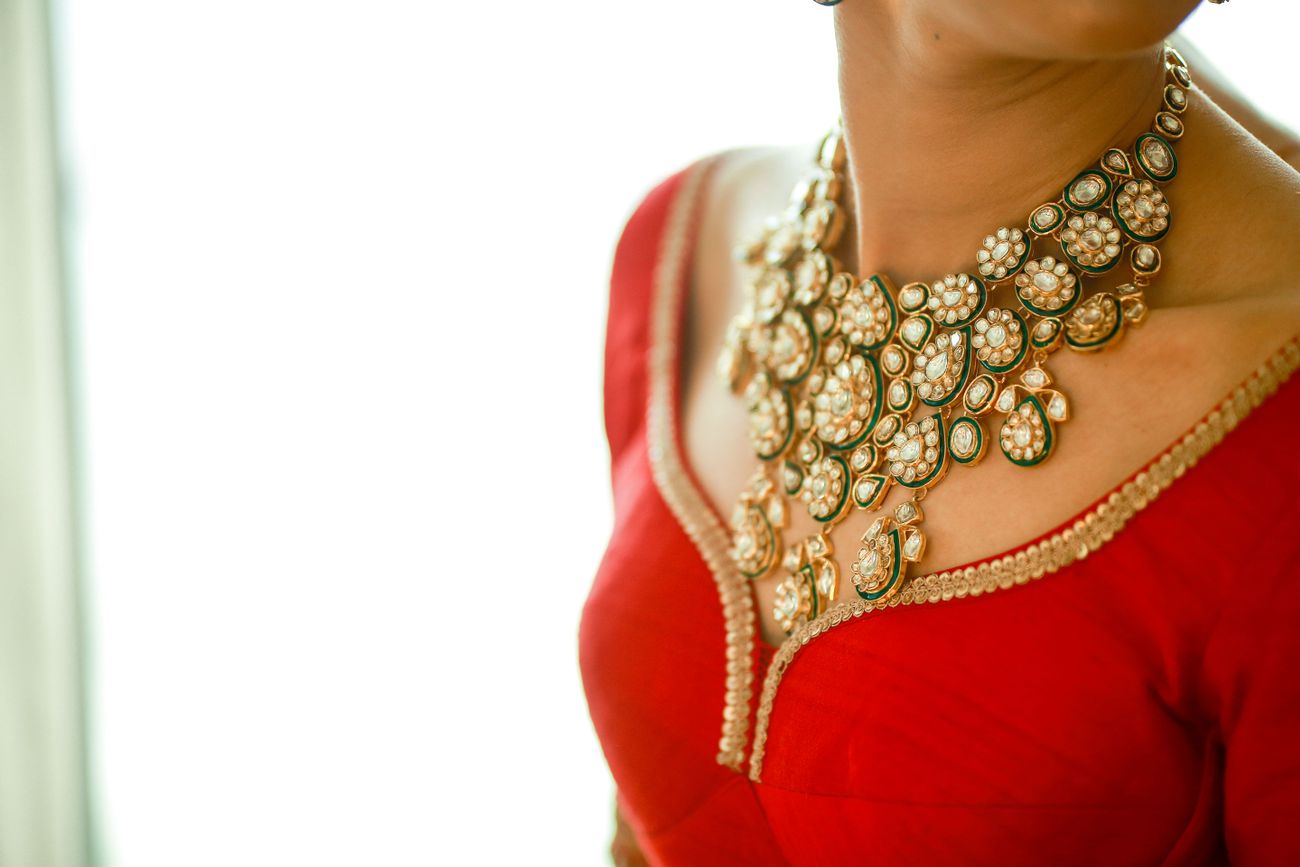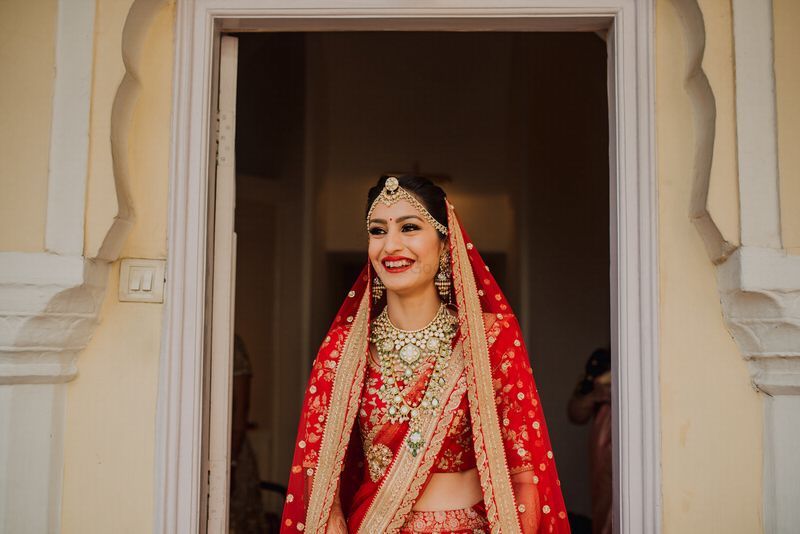 Image via Arshita and Sarthak (Sri Lanka) and Ambika and Athang (Jaipur)
Another great combination, and one that literally made us drool! This one works better for a day wedding with a red lehenga!
Deep green is a popular choice as well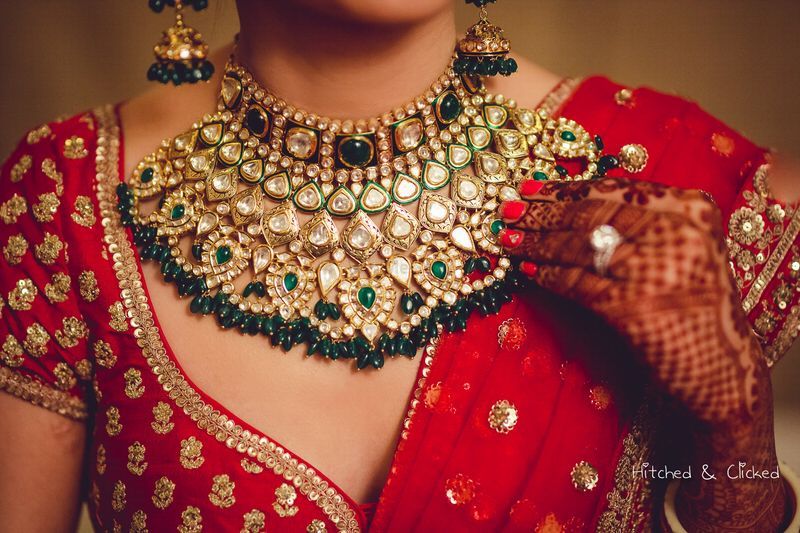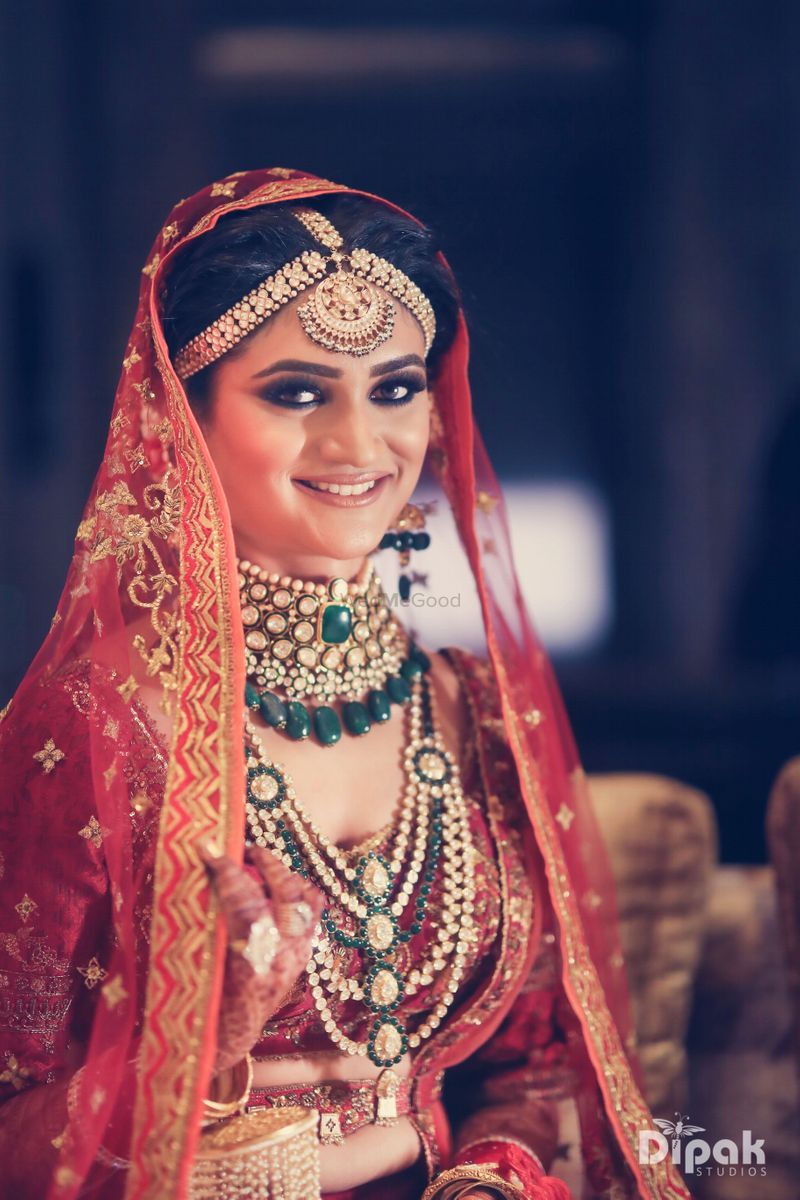 Image via Arshiya & Akshay (Delhi) and Chetna and Naitik (Chennai)
This one is perfect for a night wedding- a deeper hue of green contrasting against the red!
But it works even when tweaked like this!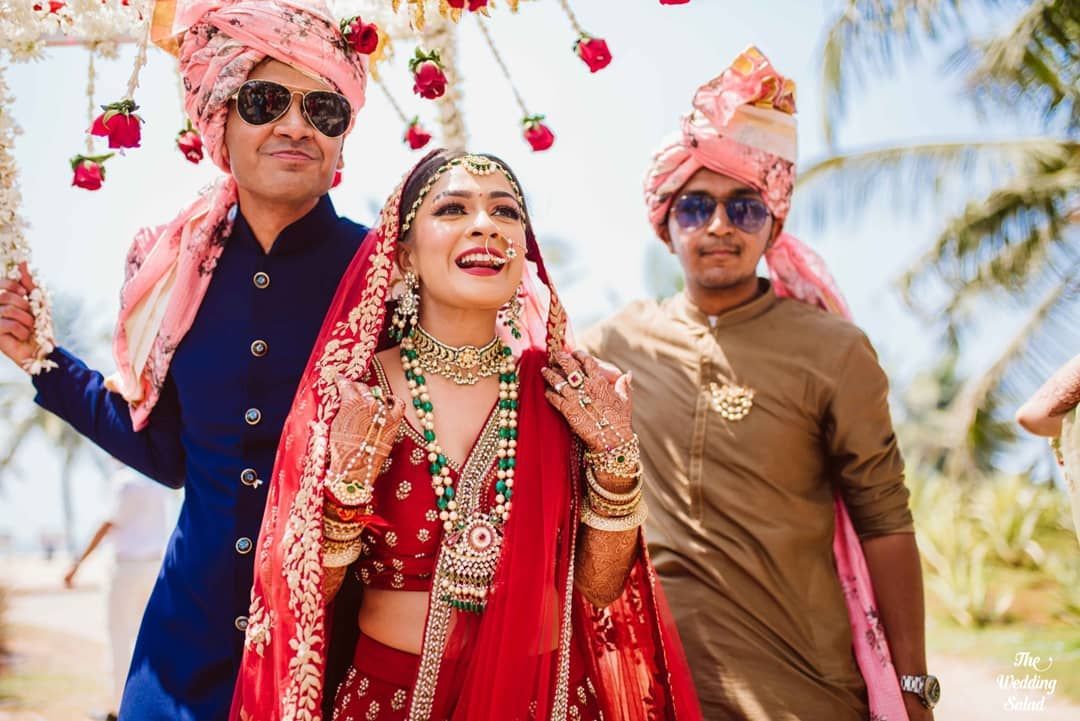 Image via The Wedding Salad
Another fresh and new combination, which we loved!
Diamonds and polki looks great of course!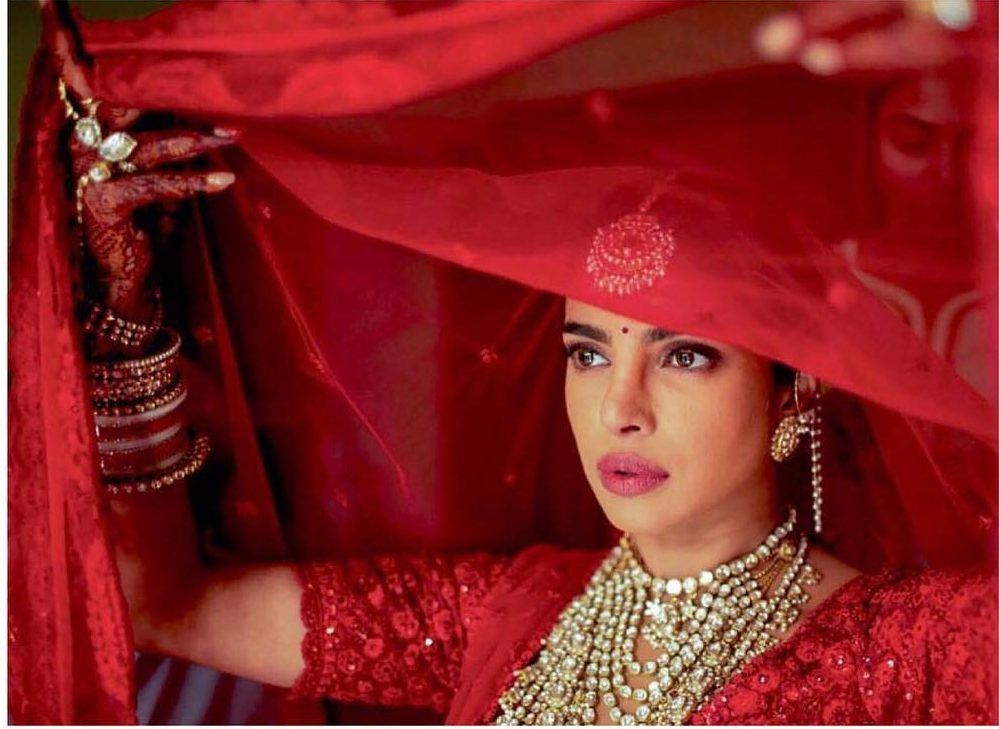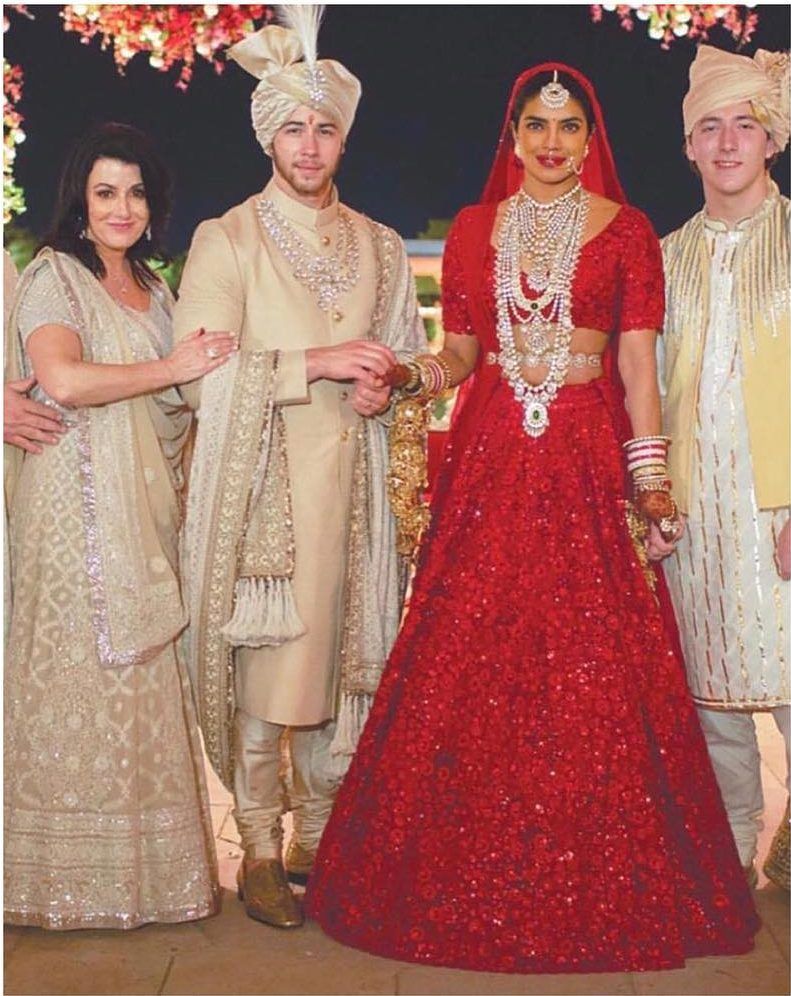 Who's not a fan of the all-diamond or polki look? Especially when it's that elaborate and grand!