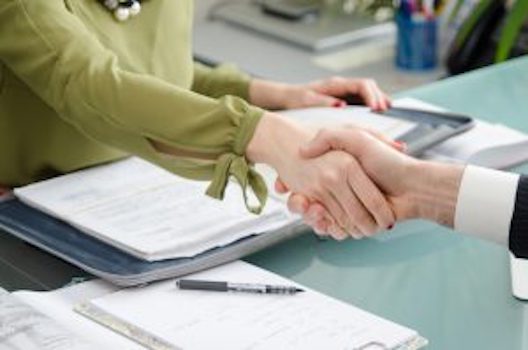 As a jewellery maker moving into the world of running a jewellery business, it pays to know the ins and outs of the legal requirements and obligations that come along with setting up a business. A key part of ensuring the safety of your assets, and your business, is to organise insurance for your jewellery business. There are a range of different options to consider when finding the right solution, depending on how you make and sell your products. Read on to learn more about the different types of insurance for your jewellery business.
Get to know the different types of jewellery business insurance
Whether you take your work to occasional craft fairs or you're in the midst of building an online jewellery business, take the time to get to know the different types of small business insurance which may apply to you. It may be tempting to cut costs and put off paying for small business insurance until your business is more established, but in the long run it is a much safer bet to ensure you're covered if a customer is injured by one of your designs or trips on part of your craft fair display.
Play it safe by getting to know which small business insurance applies to you:
Product Liability
This applies to all jewellery makers who sell their designs online or at craft fairs. This is because it applies specifically to your product. Essentially, if a product that you have sold is responsible for the injury of another person, you may be held liable for that injury. Product liability insurance for your jewellery business will cover you if a claim of that nature arises –whether that's in the form of compensation or finding the money to cover legal fees.
Public Liability
Public liability insurance offers you cover if anything in connection with your business – products, venues, or otherwise – is responsible for injury or damage to property of a third party. For example, this could apply if you were in attendance at a craft fair and someone tripped over a cable you were using to supply your craft stall with electricity for lighting. In this instance, public liability usually covers you for costs associated with a claim made against you for injury or damage to property.
It's worth noting that many jewellery craft fairs will not allow you to have a stall without this kind of insurance. If you're planning to exhibit at craft fairs this year, you can save yourself some time by getting this kind of cover in place before you start applying to craft fairs. This is because many craft fair organisers will ask you to supply a copy of your public liability insurance certificate in order to reserve your place.
Employer's Liability
This kind of small business insurance only applies to you if you employ other people as part of your jewellery business. It is designed to cover you if an employee makes a claim against you relating to their safety or health. This type of insurance is compulsory for all UK businesses that employ other people, so it is vital that you take out this kind of cover to protect from any potential claims made against you by employees.
Tradesmen Insurance
Tradesmen insurance applies to a lot of small jewellery business owners, simply because it applies to any business owner that does not have a traditional retail premises. So, if you primarily work from home, this type of insurance will offer you the cover required for your tools, and any potential liability that may arise on your premises.
Professional Indemnity
This kind of craft insurance is designed to cover you if you offer advice or consultancy as part of your business. Do you offer craft workshops or classes? Then this kind of cover may apply to you. This kind of cover will provide you with protection against claims brought against you for professional negligence.
Choose between a specific craft insurance provider or high street name
Now you have the basic jewellery business insurance requirements to hand, the next step is to pick a provider that works specifically with your requirements. Choosing a large insurance provider may mean competitive rates, but it may be that they don't specifically meet your needs. So, take the time to research specific craft insurance providers that offer exactly what you need at a reasonable monthly price.
Double check your craft insurance policy
Always check the fine print for exclusions! Many craft insurance policies may not cover absolutely everything that you wish to cover without pushing up your premiums, so it always pays to check your policy thoroughly before signing on the dotted line. It is also vital to check with your home insurer if running a business from your own home will invalidate your contents insurance policy. Double check before you buy anything as you'll want to ensure you have the best cover possible for your particular requirements, but also that your jewellery business insurance is a viable part of your business expenses.
What other limitations should you look out for before taking out a jewellery business policy?
Thinking about selling on Etsy or eBay? In that case, you may need more than just a home worker's policy. You will not necessarily be covered if your designs are sold to a customer outside the UK.
Intend on attending craft fairs? Make sure the amount you attend is not capped and that your policy extends to selling at events.
Have an event coming up in the next couple of weeks? Make sure your craft insurance provider is able to send out your policy and insurance certificate via email to ensure you have all the records required to sell at your next craft fair event.
The most important factor? Make sure you address all the risks you run as part of your own business specifically so that you protect your business financially.