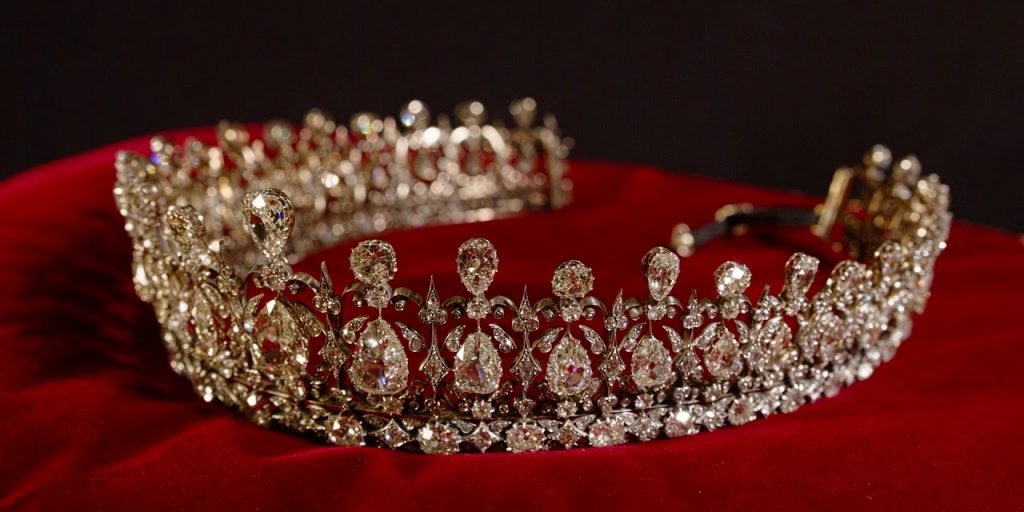 Sometimes styling your hair can be a difficult task, especially when wedding season is at its zenith. If you've exhausted all your options and you don't know how to style those gorgeous tresses, then we suggest that you opt for elaborate hair accessories such as a mathapatti or an intricate tiara for a deeply sophisticated look. The perfect Pakistani bridal headpiece will make you look like a Maharani and will compliment your look in every way possible. Alternatively, the perfect Western hair accessory will make you look like something out of a Jane Austen classic! Now you can choose one of these two glitzy looks and turn heads with your royal look.
Mangtikkas have always been an intrinsic part of a girl's attire for a wedding. In the past mathatikkis and mathapattis were only worn by Indian princesses and women of high status. If you've opted for a Western silhouetted dress then you should ignore mathatikkis and mathapattis altogether and opt for a simple, lightly adorned tiara or even a delicate headband. Parandas represents the rich Punjabi culture of our country and parandas are never out of fashion. Floral wreaths were worn by ancient Greek women thousands of years ago. Hair combs are the most beautiful hair accessories. All Elizabeth Bennet fans will love these hair adornments.
Here are a few regal hair accessories that you can choose from:

These are some hair accessories that you can wear on various wedding events! The perfect hair adornments will make your look for a fact!