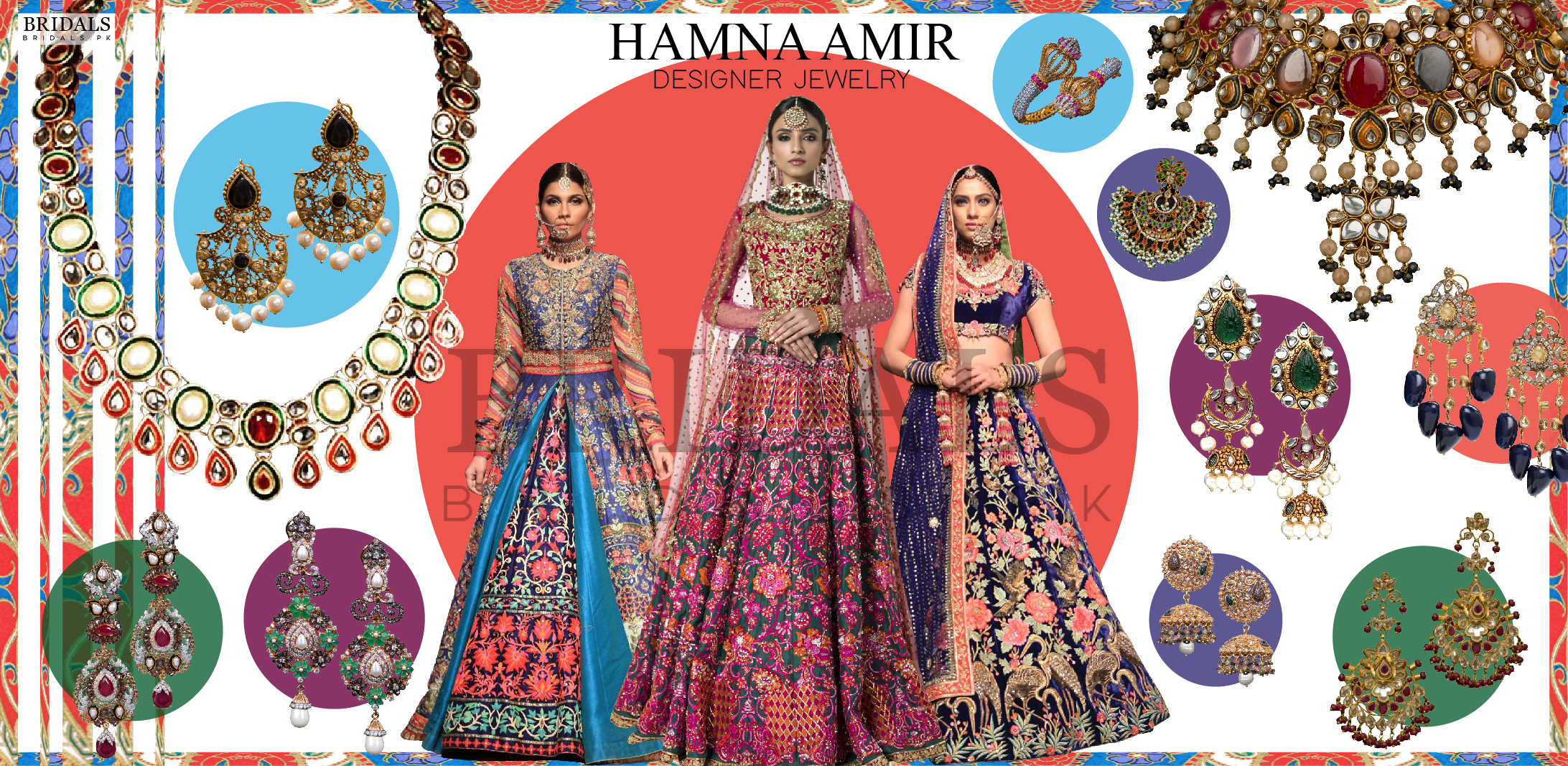 Whether its calligraphy jewelry we're talking about or sheer bridal jewelry wonders – Hamna Amir is the woman for the job! She never fails to inspire us with her impeccable handcrafted jewelry. Hamna Amir's intricate accessories are a true manifestation of detailed craftsmanship and sheer adroitness. Set in carefully cut multi-colored stones, her chokers, maala's, earrings and rings are absolutely exquisite. If you're tying the knot and haven't added a few signature Hamna Amir pieces to your bridal trousseau yet, then believe us when we say that you are missing out!
The designs launched by the jewelry maestro in May are artfully embellished with tourmalines, rubies, zircons, emeralds and are finished with detailed filigree work. Her ruby designs, in particular, give off serious "Ruby Tuesdays" and like us, you'll be deeply mesmerized by them. Their finesse and elegance are the two things that set them apart from other jewelry collections. So ladies, prepare yourself to witness the beauty of these delicate jewel pieces handpicked specially for you to wear on your wedding and even include in your bridal trousseau! Here are some raw photographs from her shoot from this May along with an exclusive sneak peek into her store:
So, peeps don't forget to catch Hamna Amir on her tour to the US where the talented designer will be displaying her gorgeous designs at the 'Annual Trunk Show' in Virginia! This amazing designer is going big and showcasing her designs at the 42nd Annual Convention too in Orlando from the 3rd to the 7th of July! We can't help but state how proud we are of her success. You go girl!!! And you can thank us later for introducing you to these trinkets before you tie the knot!