As a small business owner, it's now easier than ever to connect with an online audience and reach out to a whole host of potential new customers. Undoubtedly the best way to sell jewellery online is to build your own website. With a clear-cut brand and a fully functioning ecommerce site where customers can buy from you at the touch of a button, your online jewellery business should go from strength to strength.
But how do you get to that point? A fully functioning ecommerce website where you can sell jewellery online, and easily connect with your customers?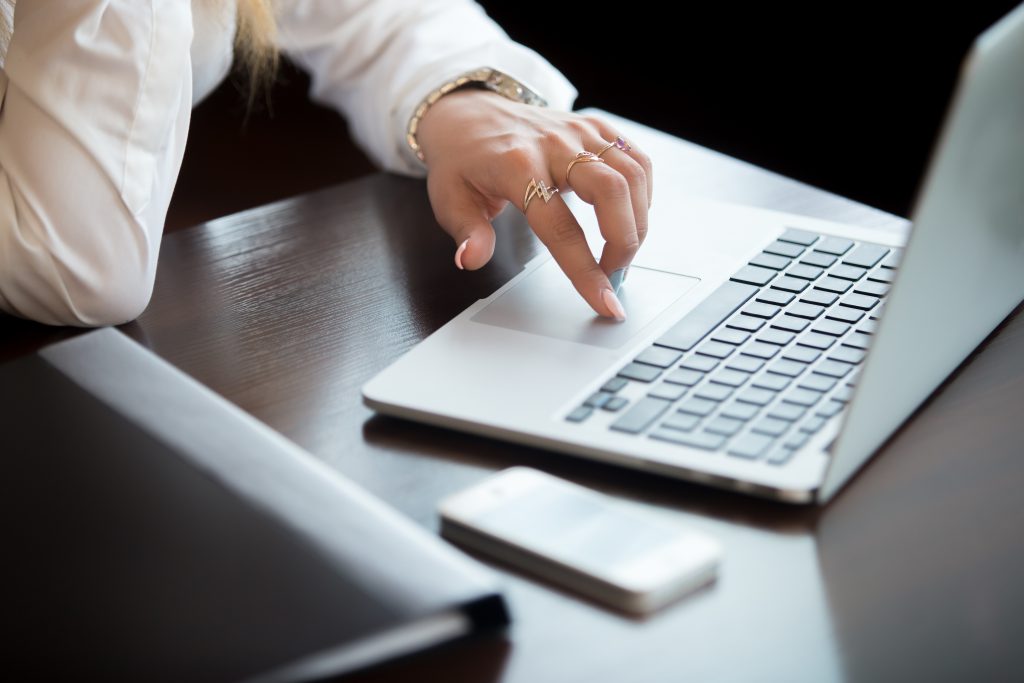 Here are our 4 top tips for building your handmade jewellery website, from the design and functionality to managing your budget, and getting exactly what you want out of the site.
Tip 1: Buy a domain name
Already have a domain name in mind? Check it out first before you start creating a website for your business, especially if your site and brand is heavily based around the domain name you've chosen. There's nothing worse than building up a complex idea of your site in your mind only to find out that your ideal domain name has already been bought by someone else. If you already have a solid presence on Etsy or on social media, carry that presence through by matching up the name of your business on these platforms with that of your domain name.
Tip 2: Pick a reputable web hosting provider
Do your homework when it comes to hosting your website. If your plan is to sell handmade jewellery online, you'll need a reliable web host that will ensure your site functions properly, and quickly. If your site loads slowly through the customer's checkout process, this could increase bounce rates, and damage both your sales and your reputation, so it pays to get it right.
The cost will more than likely be based on how much traffic you expect to hit your site. This will depend on how much storage you need and bandwidth used. So be honest about the following you currently have. If you already have a large customer base that will follow you onto the site, let your web hosting provider know from the start. Equally, if it's likely that you will need additional support from them, let them know upfront. Would you like the added reassurance that they provide a constant support? If you require a 24-hour technical support line, set your expectations there and then. That way you won't see any further costs arising later down the line.
And if you're worried that you'll need a lot of hand holding when it comes to the technicalities of your website? Consider a completely managed service instead. This will take the brunt of any issues that arise with your jewellery business website, such as slow loading times, and security issues.
Tip 3: Choose a design that reflects your jewellery business
Whether you're employing a web designer or you're using a completely managed service that will build a template for you, the design of your handmade jewellery website should clearly reflect your brand.
Do you want to put out the message that all your pieces are painstakingly crafted by hand? Or do you want to appeal to a demographic that would prefer to know the carat of each diamond you use in your work?
Think about who your demographic is and how you want to shape your brand. Once you've got a clear-cut idea of your brands look and feel, your web design should quickly come together.
Here are some best practice web-design tips to consider for your online jewellery business:
With ecommerce sites, less is more. Minimise distractions and let your jewellery pieces do the talking for you.
Make your checkout process as simple as possible. Anything stopping your customer from buying at the click of a button may mean that they go elsewhere, which will hinder conversion rates.
Your main navigation should be minimal with clear text as to what the customer is going to find when they click through.
Your products should be the focus. Always use high resolution images on your site and know how to photograph your jewellery for the best possible images on your jewellery website.
Is your site mobile friendly? More and more of your customers will be researching on their smartphones, so make sure your website is responsive. This means that it will respond to the size of a user's screen, helping them to view your site more clearly whether they're on their desktop, tablet or smartphone.
If your customer has found the piece of jewellery they want and they're ready to buy from your online jewellery business, is there a clear next step? Make sure your site features a clear call to action to lead your customers to the checkout.
Tip 4: Set a budget for your handmade jewellery website and stick to it
Creating a website for your business will inevitably come at a cost. If you're starting your online jewellery business from scratch then you'll want to keep costs to an absolute minimum. But if you already have a good following on Etsy and you're keen to make a complete switch, you may want to invest more. Unfortunately, 'one size fits all' doesn't apply here, as the cost will ultimately depend on the size of your current business and how much you're willing to invest.
Before you begin this process, set yourself a budget along with a small contingency plan. And stick to it. As your online jewellery business grows, your website will evolve. And as you earn more, then you can think about plugging this back into the maintenance of your handmade jewellery website.