Shipping Jewellery: How To Handle Common Shipping Issues
Shipping jewellery products for your customers should be a straightforward process. Even so, as your jewellery business grows it's likely you may be faced with some complaints from customers about common shipping issues. Whether it's your error or not it pays to have some tricks up your sleeve that will help you handle any complaints that come your way.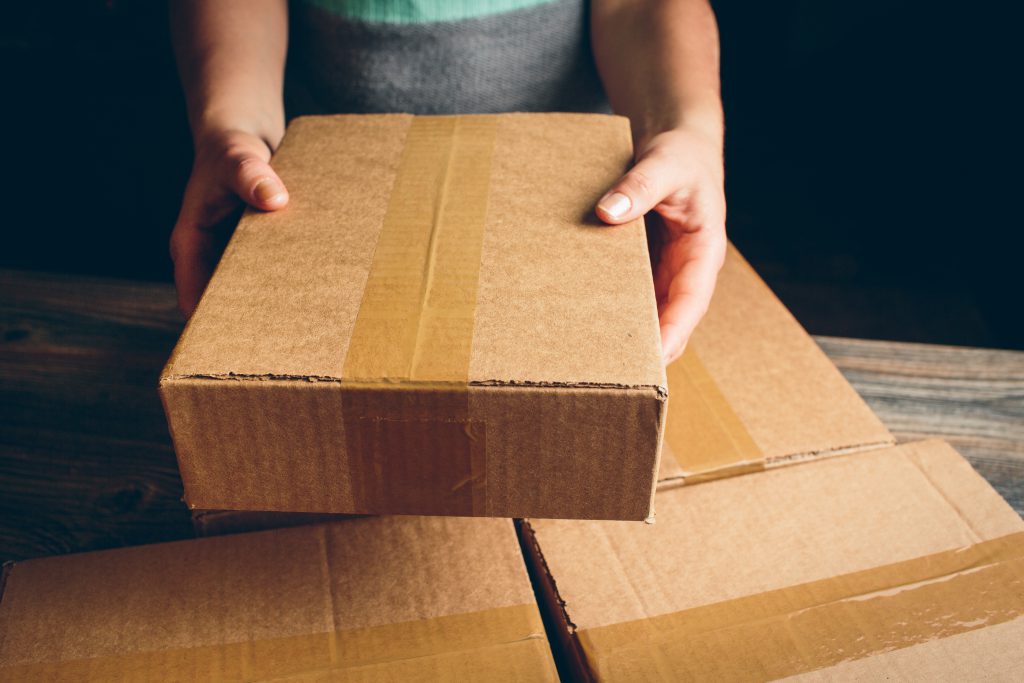 How to prevent shipping damage
Half the battle is avoiding damage to your product whilst in transit. Unfortunately, once it's in the hands of the courier you are relying on them to fulfil the delivery. Knowing how to pack products for shipping could help you avoid complaints about damaged goods.
Here are some materials you may want to use to keep your delicate jewellery products safe while being shipped:
• Corrugated boxes offer sturdy packaging for delicate jewellery pieces. For small pieces of jewellery, a single-walled corrugated box should be ample to keep your customers' orders safe.
• Bubble wrap may also be worth investing in for an added layer of protection especially where other boxes may be stacked on top of your jewellery pieces.
• And if bubble wrap isn't enough? You may want to consider using void fill as well. These plastic strips filled with air will add a further element of protection for your jewellery products, reducing the risk of any damage being caused to your customers' orders.
What if a customer complains about damaged goods?
Prevention is always better than cure, so make sure you take measures to access extra insurance for any shipping issues that may arise. And if a customer does complain about damaged jewellery pieces reaching them in the post, you should be covered. As an extra measure of precaution, factor in your insurance costs to your product price.
When it comes to appeasing customers who are unhappy with any damaged goods they've received, make sure you give them options. Show them that you are willing to send them a new jewellery piece and if that still doesn't appease them, offer them a refund as a last resort. One of the main things to remember is to keep the line of communication open with them as delays in your response will only fuel more anger from an already disappointed customer.
What if the product failed to reach your customer?
In this case, you may need to start paying closer attention to the service offered by your post office or courier. If, for example, this happens on more than one occasion you may want to consider switching services or post offices. Pay close attention to which bins the staff put your packages in – if the post office is consistently getting it wrong you may find that once you switch to another branch you may have less issues.
If you use a prepaid postal service for your jewellery investigate their tracking options. Can you track your products door-to-door? Will you receive confirmation of receipt? This should help you to track down any lost packages that have not yet reached your customers, and give you piece of mind that your courier service will be held accountable for any lost packages.
What if there is something missing from the jewellery package?
If your customer has ordered a necklace and a set of accompanying earrings and a component of their package has failed to show up at their door, the first thing to do is to figure out if you made a mistake. It's understandable – you're busy, you have your own business and everyone makes mistakes! If it was your error, make amends as soon as possible. Send out the second component without delivery charge to your customer and notify them that it's on the way. The customer will be pleased that you let them know what's happened and their prized jewellery piece is on its way to them.
However, if you have reason to believe that a piece of jewellery may have been stolen, call the post office or courier to notify them immediately. If your customer has told you that the package appeared to be tampered with, try to obtain evidence from them. That way, the post office or your courier should reimburse you for the product or at the very least, offer you credit to use on your next package.
What if a customer is complaining about your jewellery brand on social media?
If a customer has experienced one of the above common shipping issues and has taken to Facebook or Twitter to complain about your business, the first thing to remember is to remain calm. Here are a few tips on how to handle a complaint about shipping issues via social media:
• Respond quickly. If you can appease the situation within a couple of hours of the complaint being made, and ask to get in touch with the customer directly this will take the complaint away from your social media profiles.
• Show them you understand. Make sure that you reply in a friendly and empathetic tone to show them that you're just as disappointed as they are.
• Don't get embroiled in an argument. As a small business owner your time is valuable so only reply twice to the customer who is complaining. If they respond negatively again and again and you respond in suit it will only feed the problem in hand.
When it comes to shipping jewellery products and encountering problems it pays to prepare in advance. Make sure that you have relevant shipping insurance in place and that you invest in adequate jewellery shipping boxes and packing materials to keep your products safe and your customers happy.