1.  Hamna Amir Jewelry For Nomi Ansari Ensembles
Elegant bridal jewelry is Hamna Amir's forte and this year she displayed her elegant bridal jewelry at the FPW 2019 alongside Nomi Ansari's kaleidoscope themes apparels. Nomi Ansari outfits almost always go hand in hand with signature Hamna Amir accessories and let us witness the magic these two designers create together in the image below: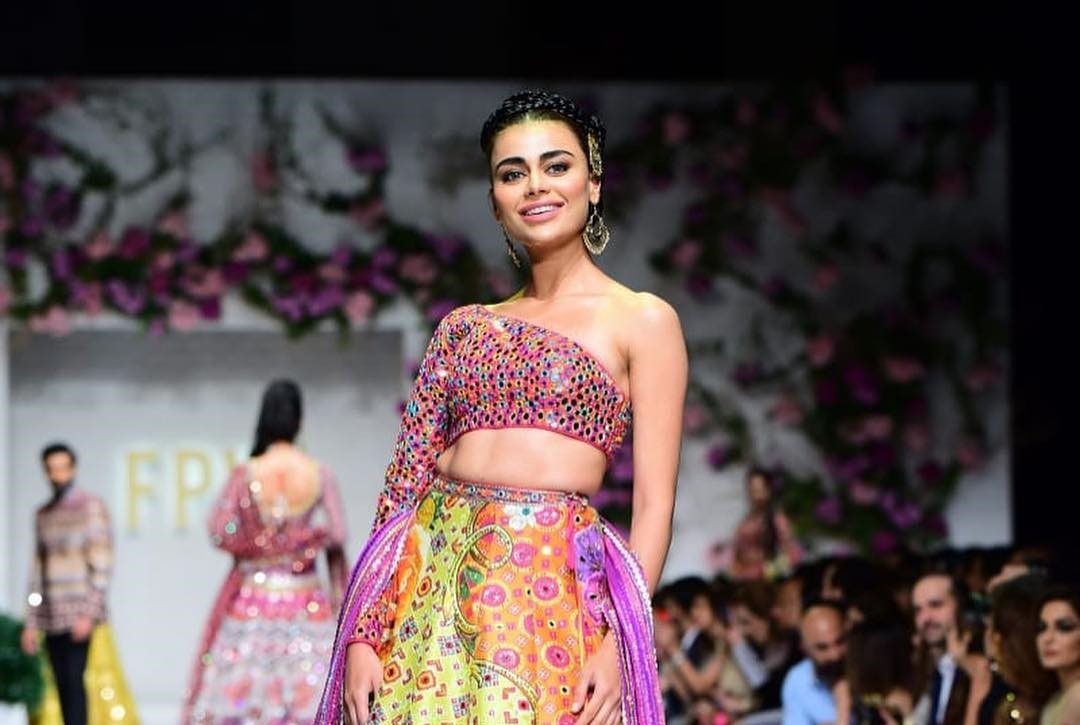 2.  Craft Stories by Huma Adnan
Huma Adnan was another emerging designer whose collection was displayed at FPW 2019. These designs are carefully created by the Afgan refugees who have been staying in Pakistan for decades. Even though they've been displaced from their homes but the skills they possess are endless. Craft Stories believes in conveying the tales of the refugees to people through their crafts or simply put these accessories are an expression of their personal stories. These accessories are made in collaboration with the UNHCR and were displayed at the FPW 2019 too.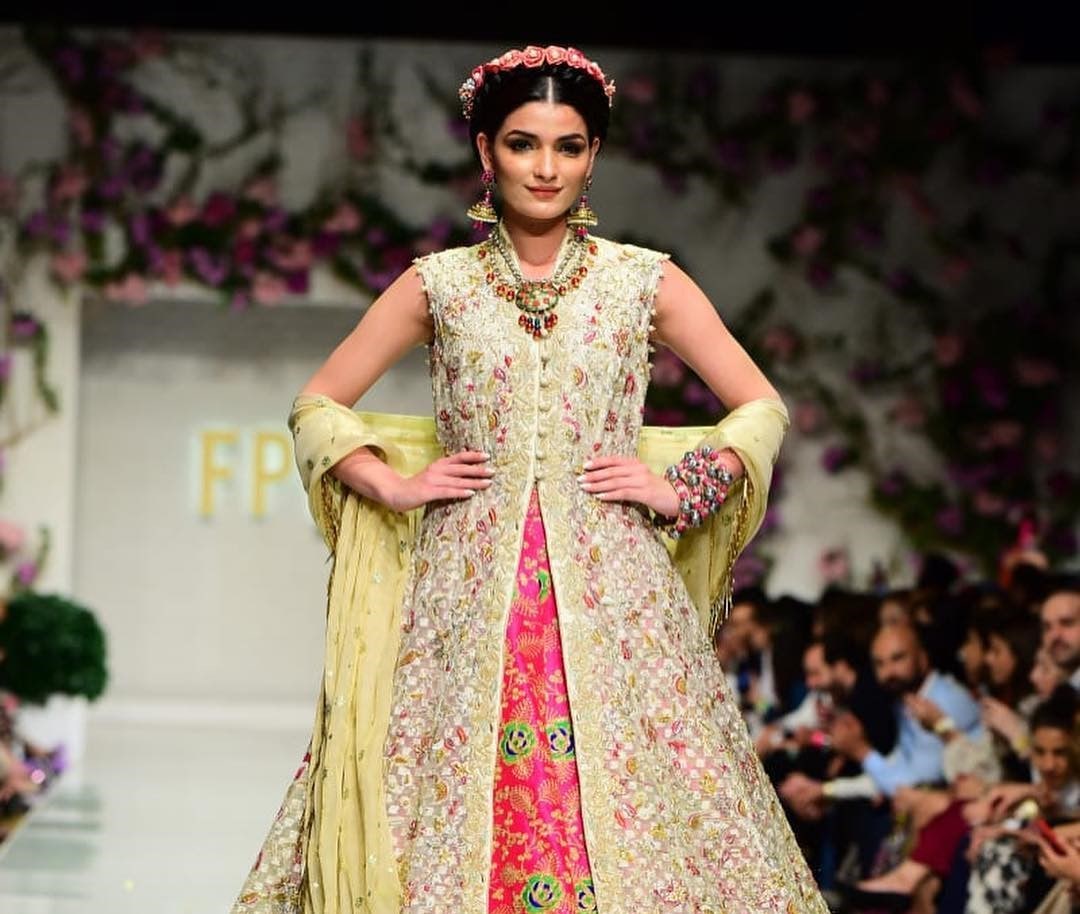 3.  Jaipur & Co. Paired With Sana Safinaz Outfits
Jaipur & Co. are one of the best on the business and they have a knack for designing breathtaking kundan jewelry that everyone loves. They hold expertise in the subtle art of kundan jewelry making and their designs as well as their exquisite craftsmanship are absolutely unparalleled. This year at the FPW, Sana Safinaz none other than Jaipur & Co. jewelry designs to go with their latest collection. Here is how they stunned us with their jewels this year: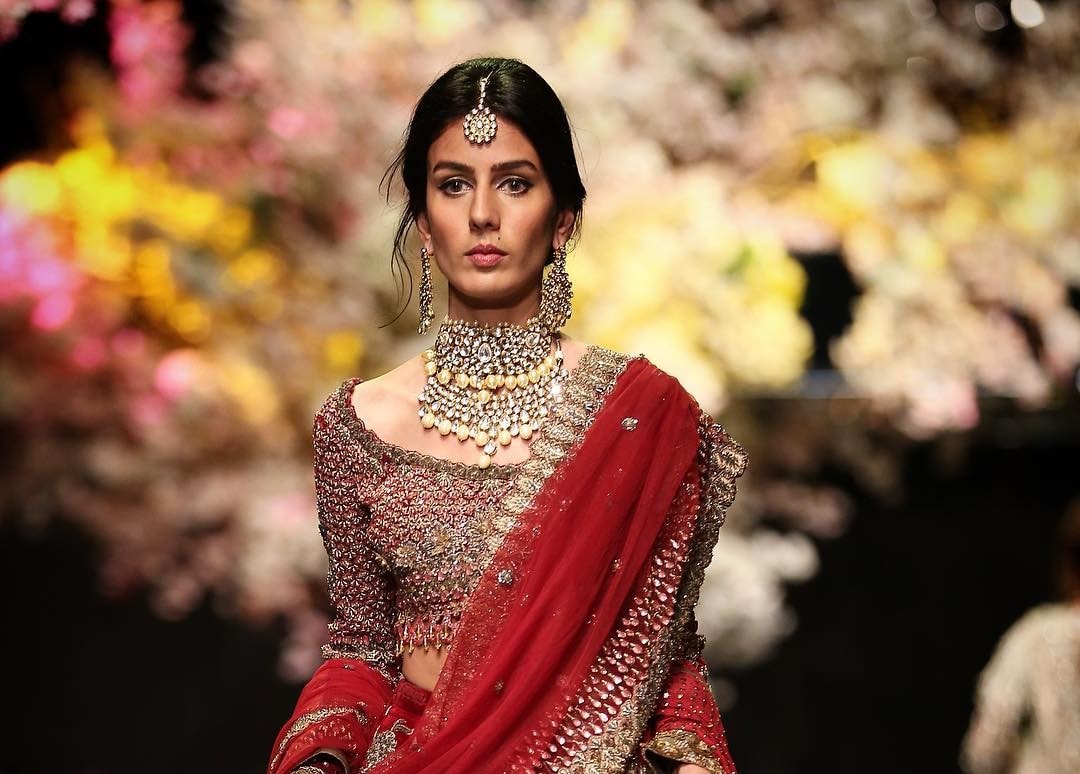 4.  Aura Art Jewelry For Saira Shakira Bridal Dresses
Saira Shakira displayed her collection Euphoria this year and paired her outfits with signature Aura Art Jewelry. This emerging brand is owned by Saba Talpur who prides herself on her ability to design one of a kind crumpled gold jewelry.  Recently her Aura Art jewelry has gained recognition through the FPW and Saira Shakira. You can see one of her beautiful jewelry designs below: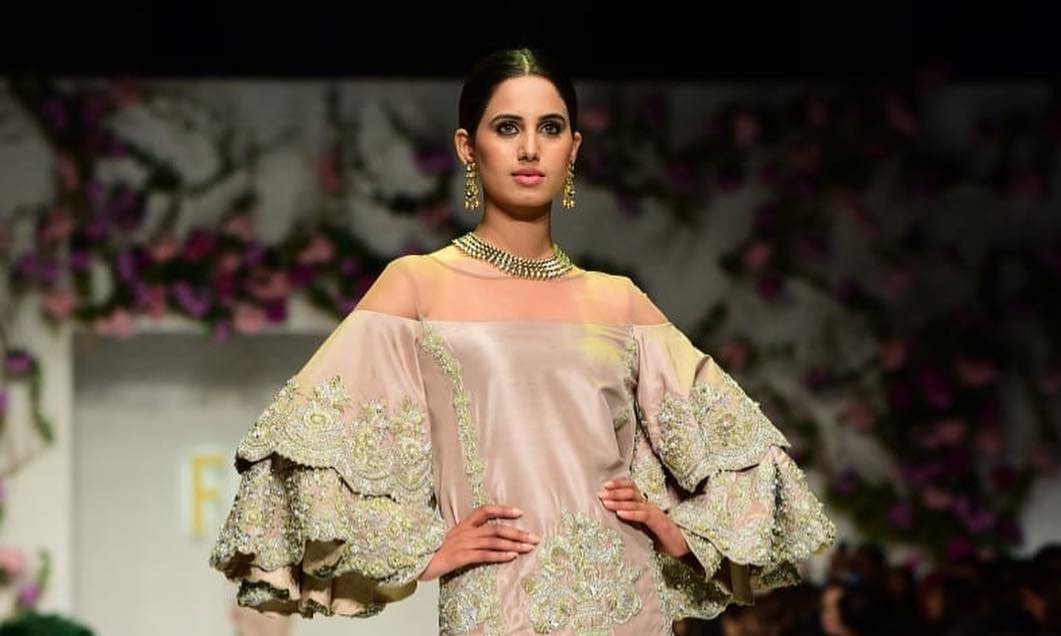 5.  Jewels Of The Nizams For Sanam Saeed
Jewels of the Nizams is known as the house of Hyderabadi jewelry in Pakistan. Their refined jewels are color customizable and nostalgically traditional. They make us reminisce about the past when Hyderabadi jewelry was adorned by Nawabs in the Indian subcontinent. Royal families exclusively had Hyderabadi jewels crafted for themselves. The image bellows shows the stunning Sanam Saeed in traditional apparel by Boheme by Kanwal and matching jewels by Jewels of the Nizams.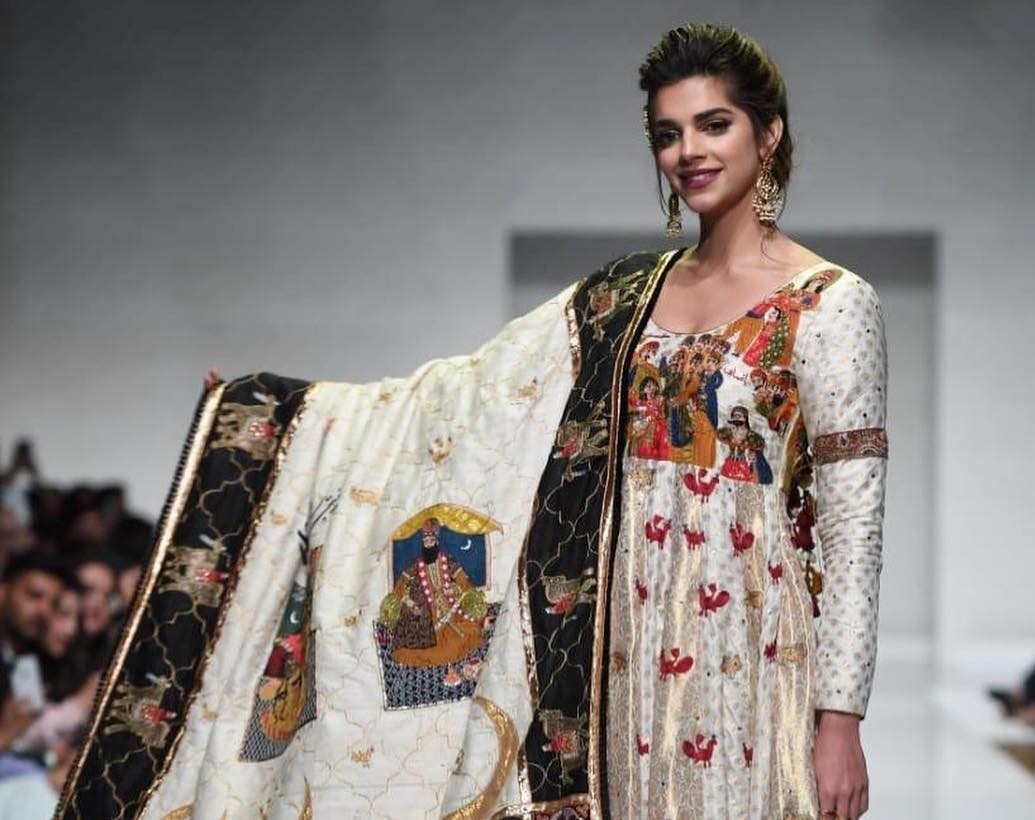 These amazing jewelry designers got a chance to display their surreal jewels at the FPW this year and they very well deserved the opportunity!