Emeralds are taking over diamonds or so it seems? A diamond can never really lose its value, ever, so there can be no competition, after all they're a girl's best friend. We think that emeralds are the next in line to take over the throne. There is something about this green stone, which can make a anyone green with envy! Be it emeralds set in gold or silver; they add the sparkle to anything you wear. The eye catching color does not leave the eye of the beholder and there within the beauty lies. An amber color so deep that you lose yourself in that. A wedding is most definitely incomplete without jewelry and new age brides who love a dash of color. Especially, this color!
We've shortlisted a few stunning pieces of this green gemstone. Choose one and make a wish – as we certainly did!
1. De Grisogono – Diamond and Emerald Necklace.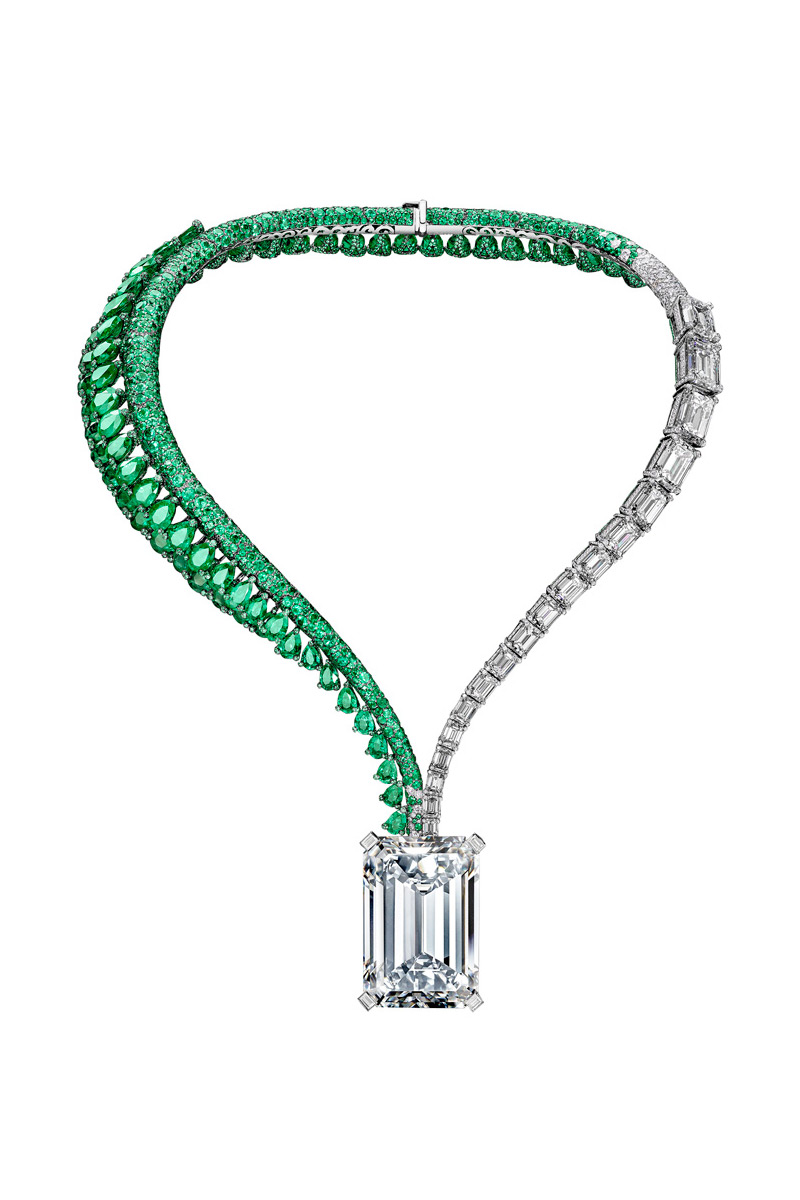 2. Chopard – From the house's Haute Joaillierie Collection are these pear-shaped Emerald and Diamond earrings set in platinum.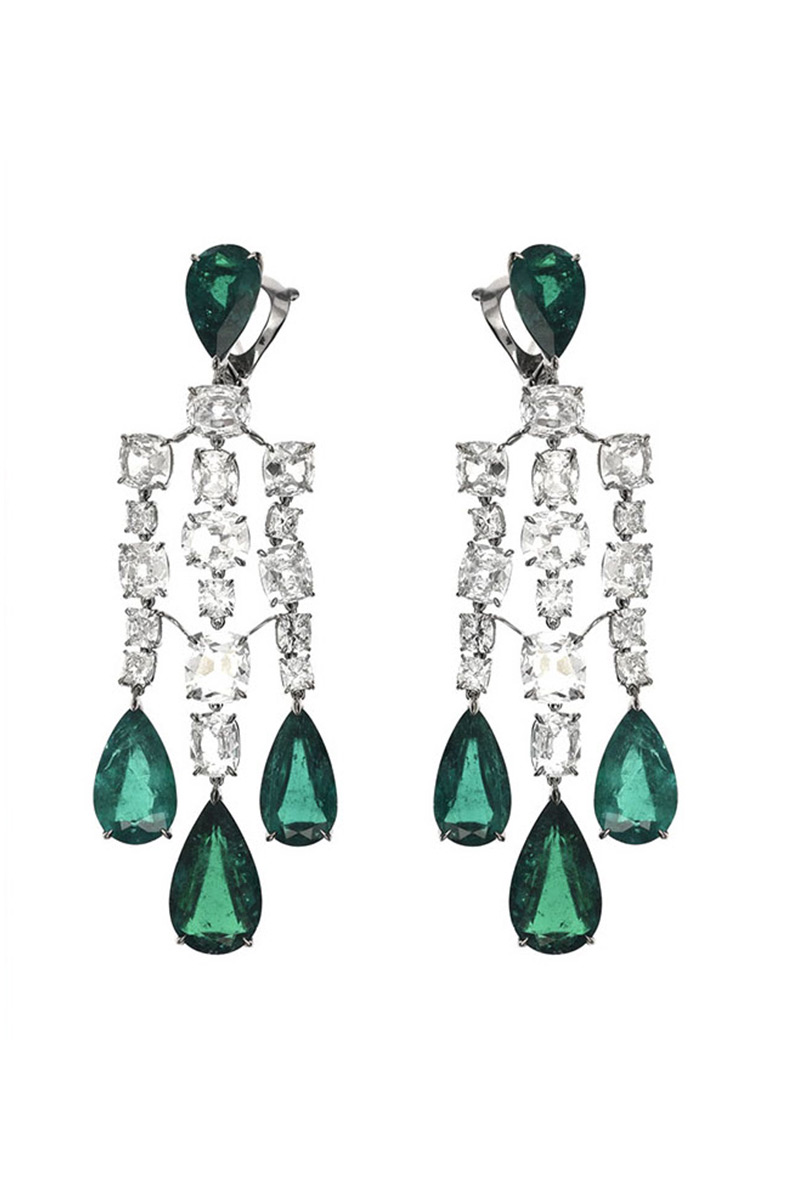 3. Edmond Chin for House of Boghossian – Necklace in Colombian Emeralds and Diamonds.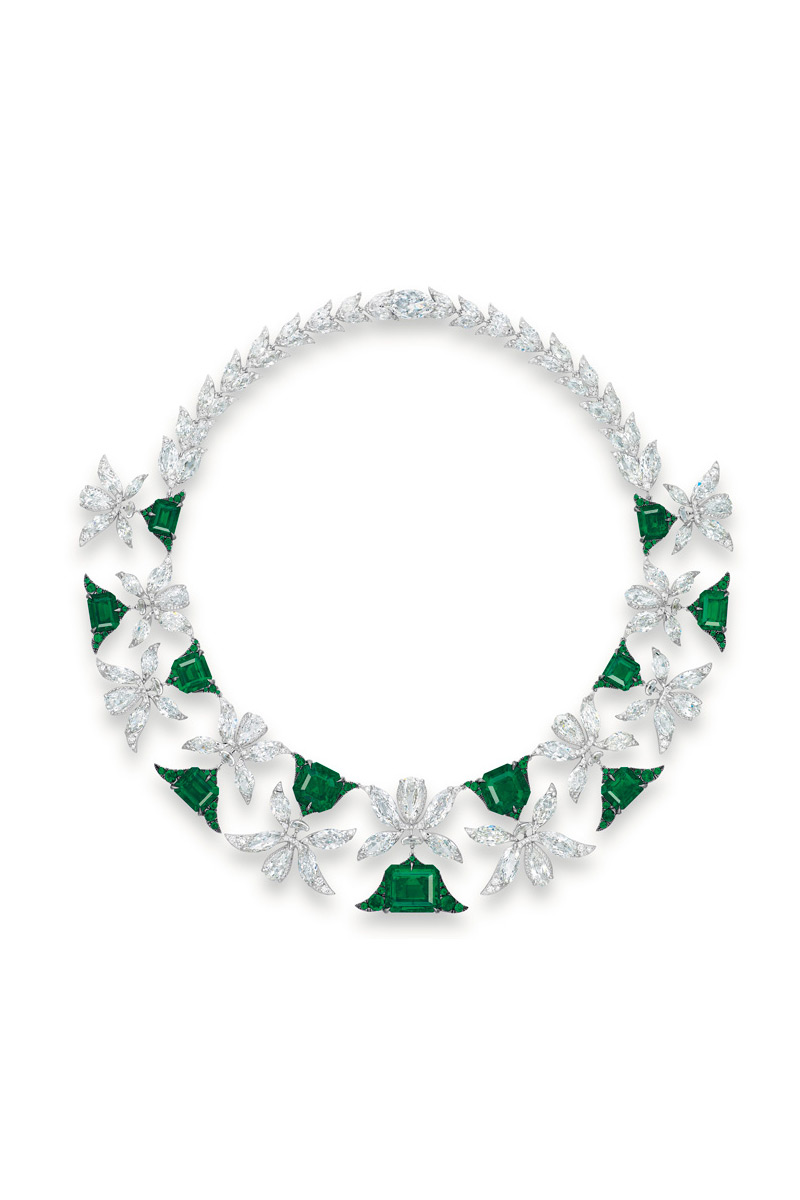 4. Heeramaneck and Son – Diamonds and Colombian Cabochon Emeralds Necklace.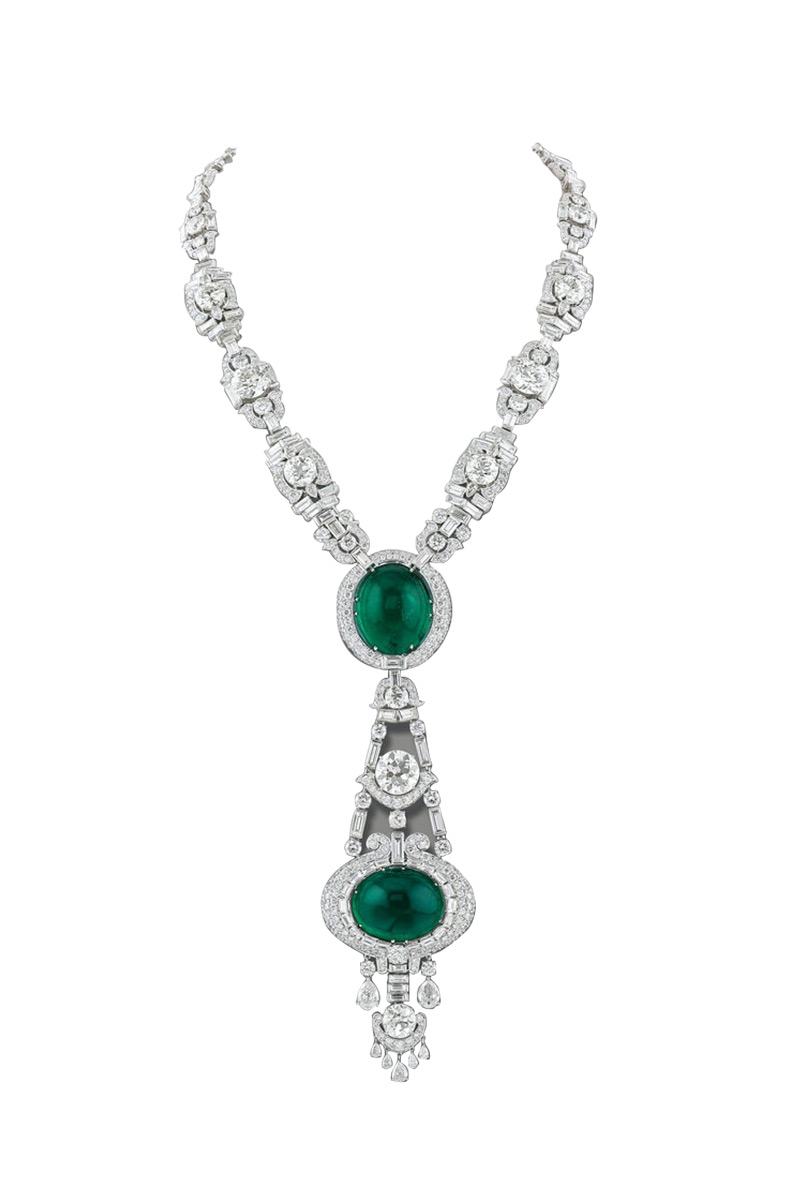 5. Narayan Jewelers – Zambian Emerald Bracelet.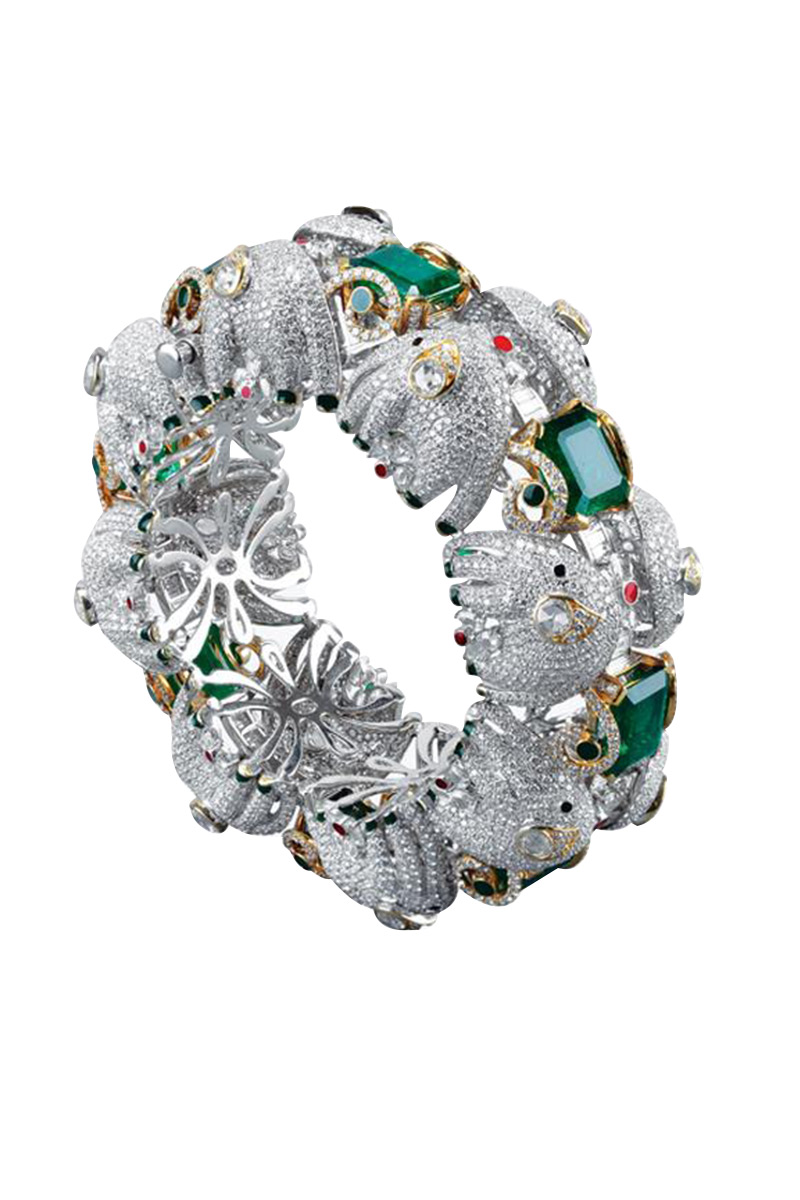 6. Alessio Boschi – Palace Frieze Ring in Zambian Emerald and Diamonds set in platinum and yellow gold.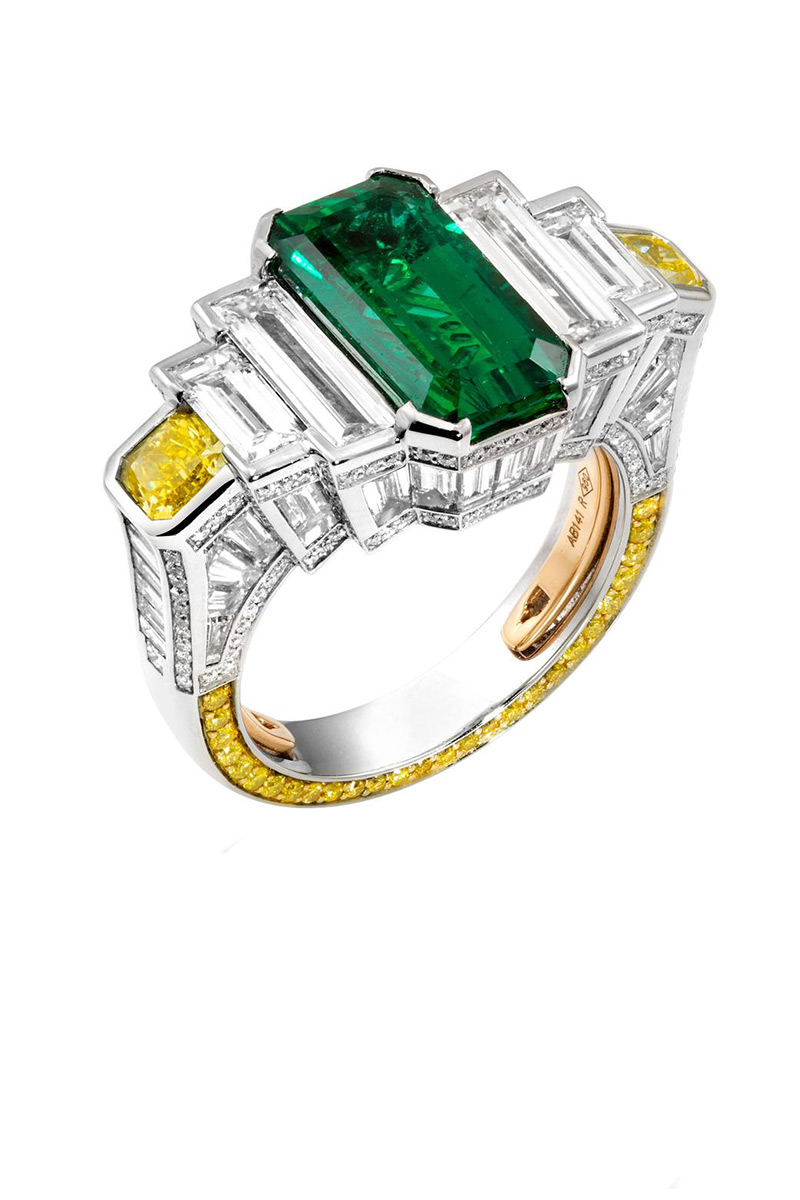 7. Chopard – Necklace in Colombian Emeralds and D-Color Diamonds in white gold.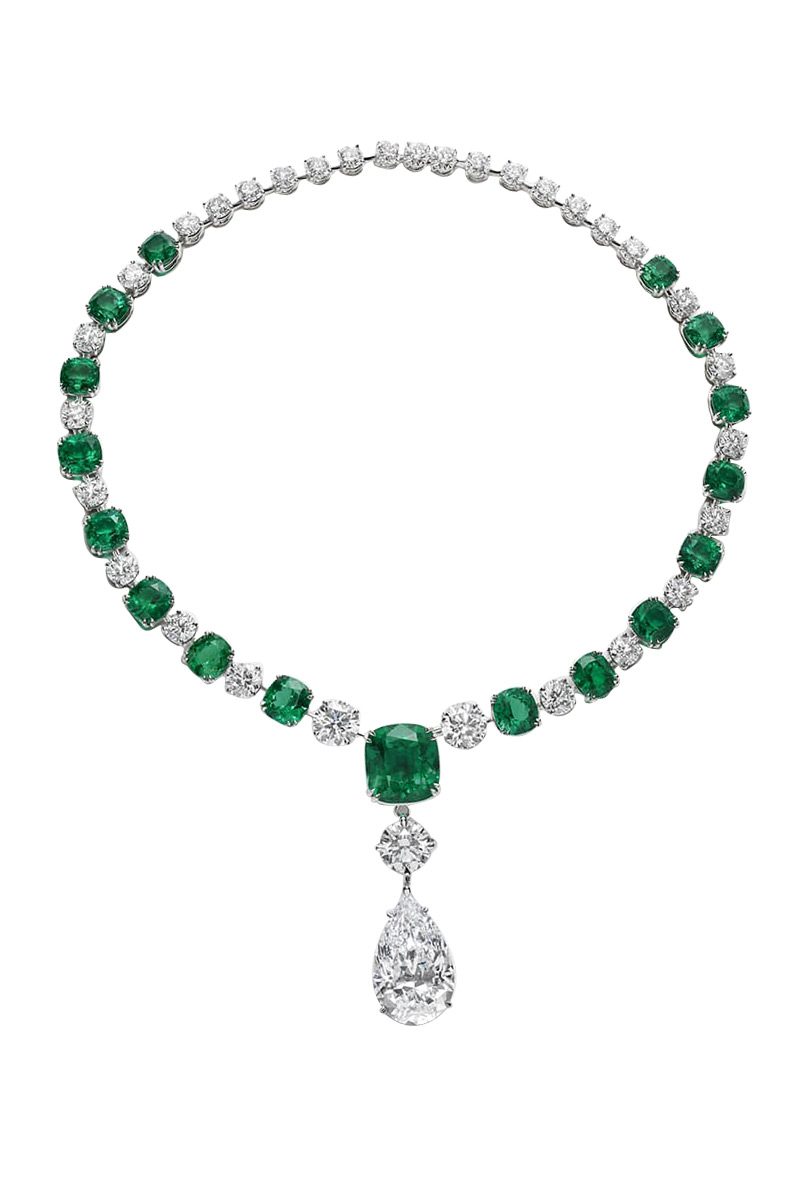 8. Bulgari – Seven Wonders necklace is set with seven large Colombian Emeralds along with Diamonds.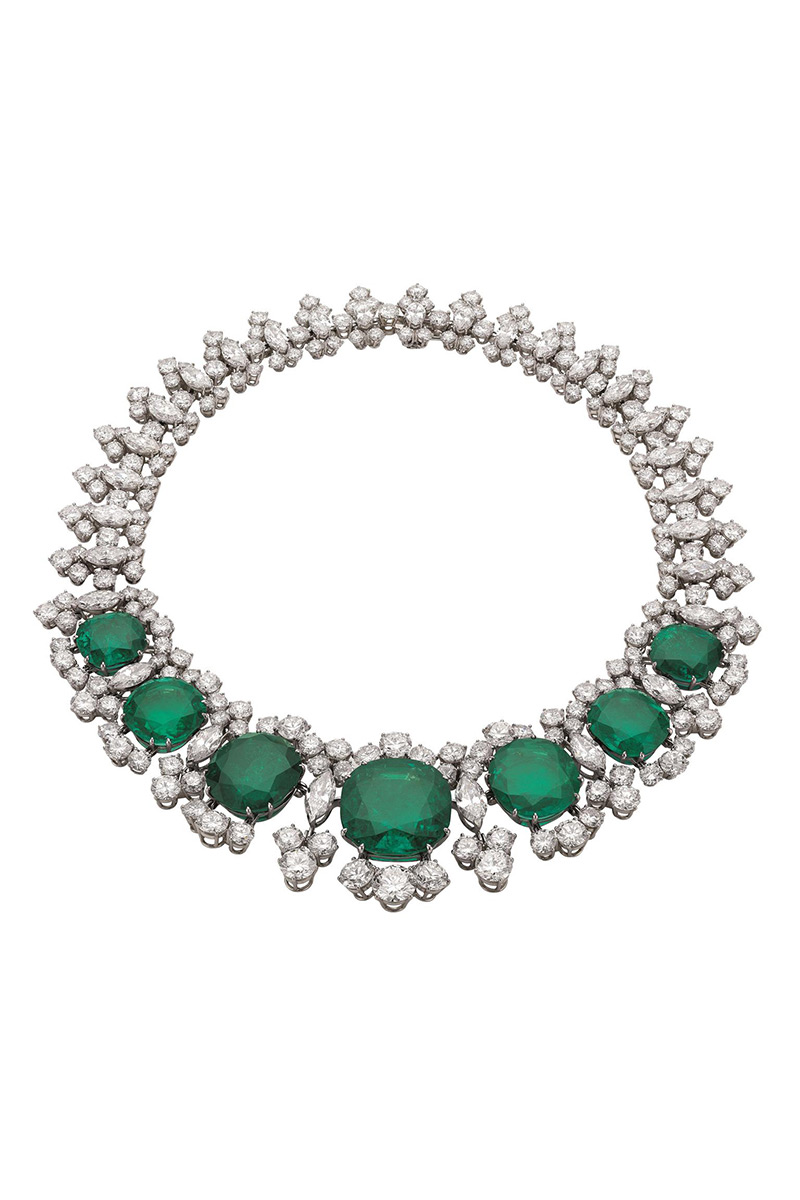 9. Gold Bastet – Emerald Teardrop Earrings.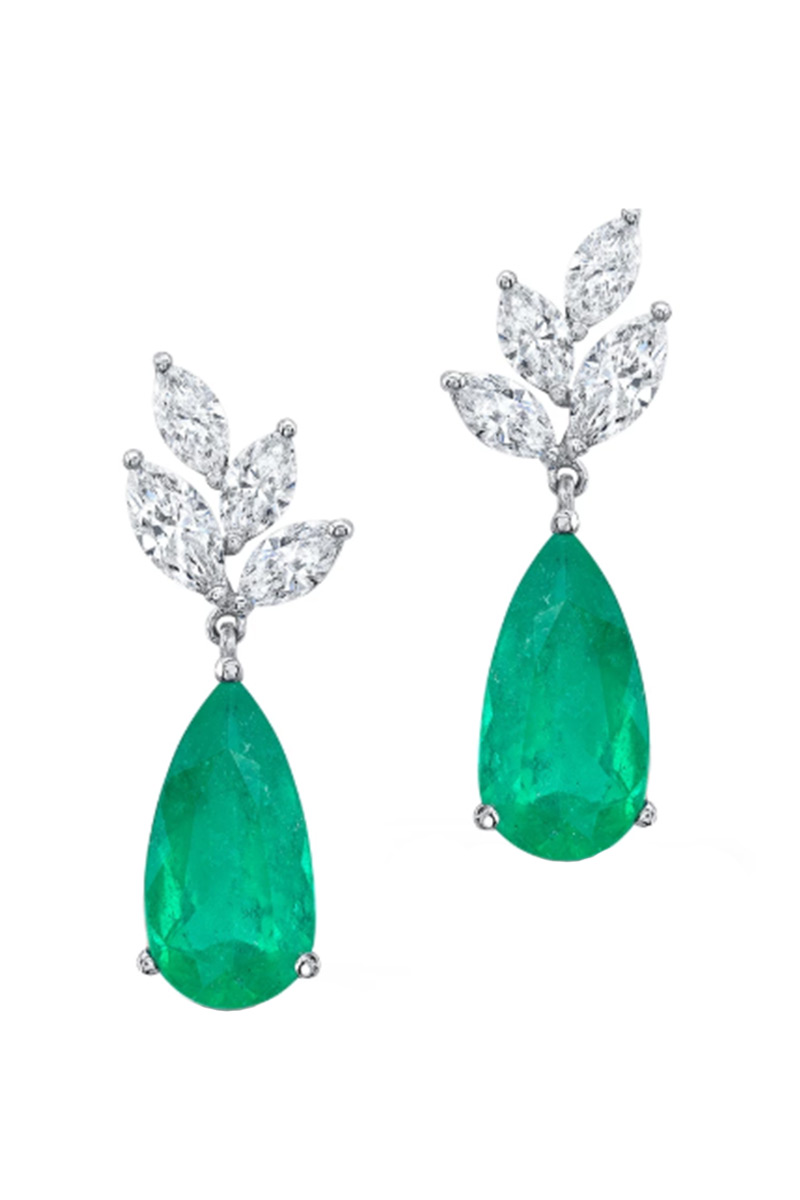 10. H&Y Jewelry – White Gold earrings and necklace set with Diamonds and Emeralds.