Jewellery is bae! Whatever you say, there is a special place in every bride's heart for beautiful and stunning baubles that she will don on all her wedding events. But everyone is wearing kundan sets and polki haars, how do you make your jewellery look unique and different? We have some quick and easy hacks on how to make your jewellery pop on your wedding day. We promise that you will get compliments on that!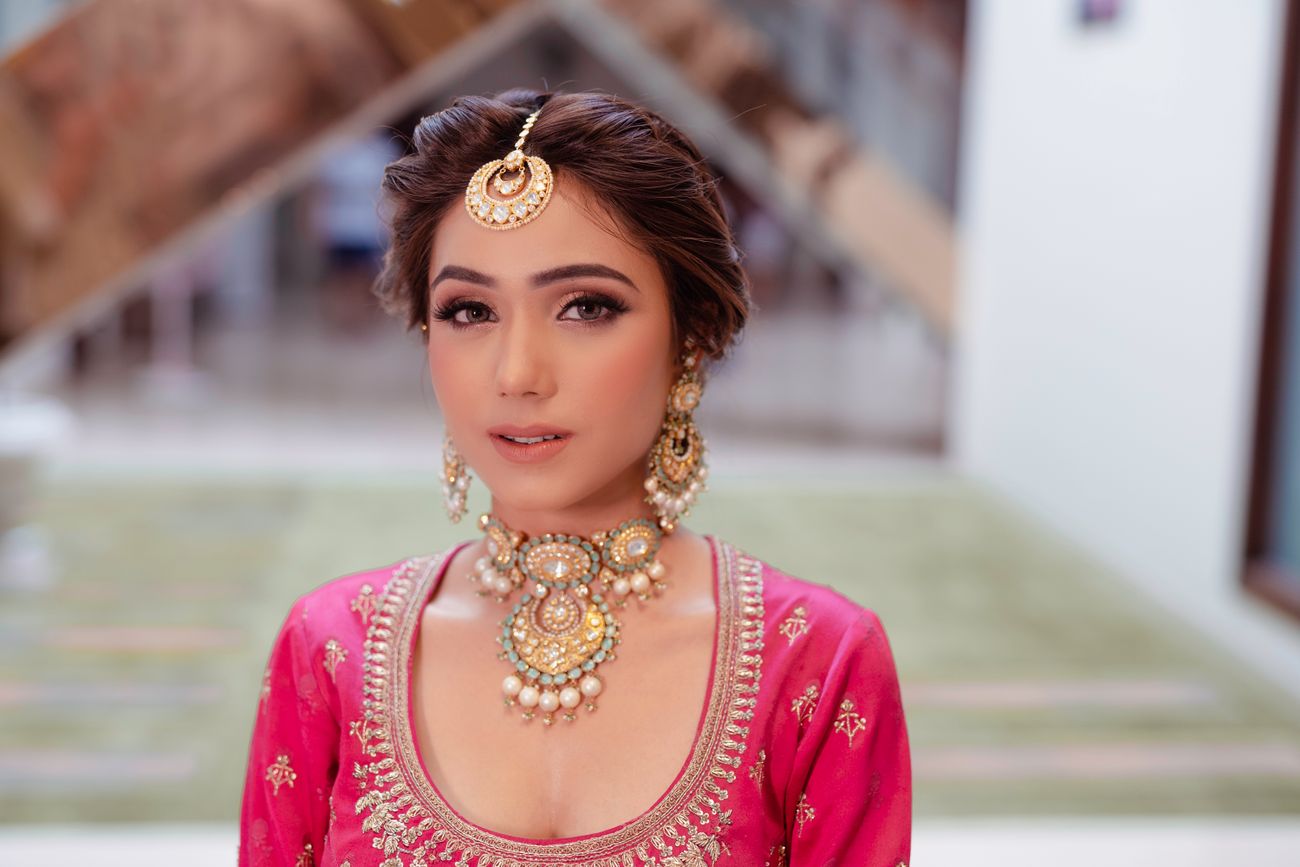 Image via Shahid's Makeover★ 4.2
Wear It Against A Solid Colour
Image via Hiral and Siddhesh's Real Wedding
Most bridal blouses are filled with work, which clashes with the jewellery when it sits on your neckline or below it. The good idea would be to keep your blouse pattern a little less crowded and have a bright background for your jewellery to rest on, so that its pops!
Layer It Right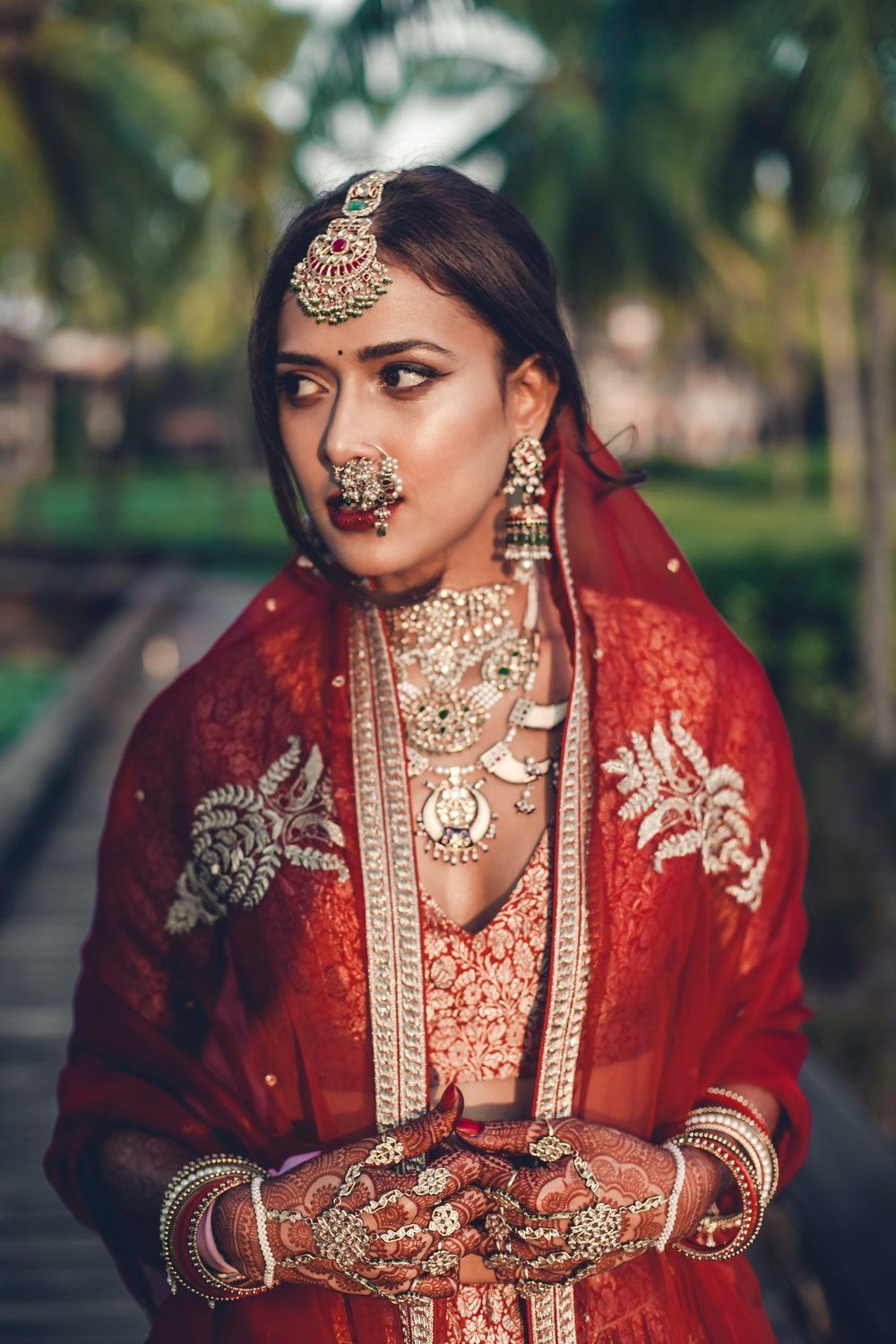 Image via Sanaa and Parth's Real Wedding
Layering your jewellery makes so much difference! This bride picked these gorgeous pieces and layered them to give you that full bridal blown out effect. Not only will you be able to re-use those individual pieces again, but it looks so so different than those chunky one kilo haars!
Contrast It Up!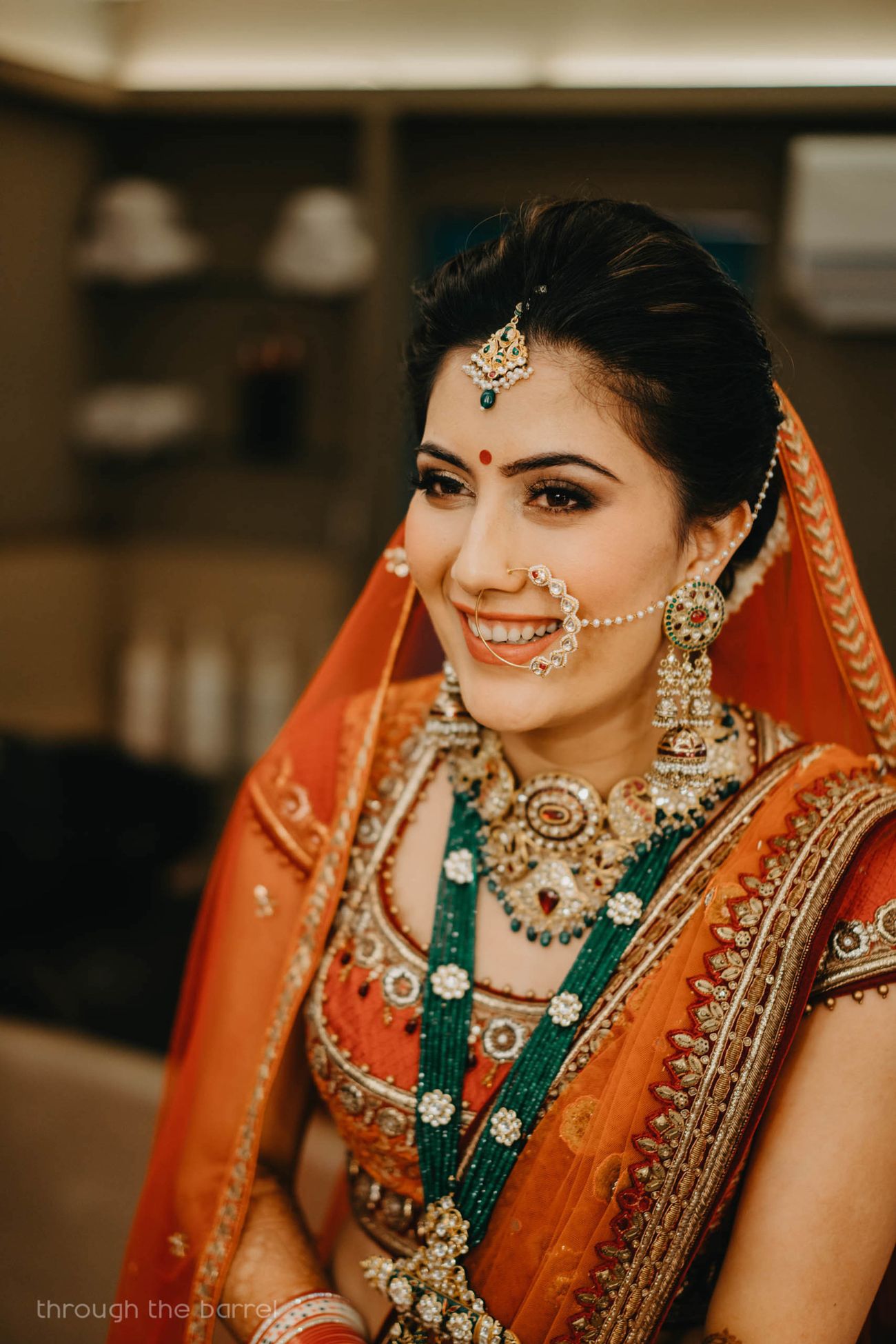 Image via Akansha and Hersh's Real Wedding
Contrasting your jewellery against your bridal outfit is a quick hack to making it stand out. The colours will always pop and you have a winner on your hands!
Bright Bold Colours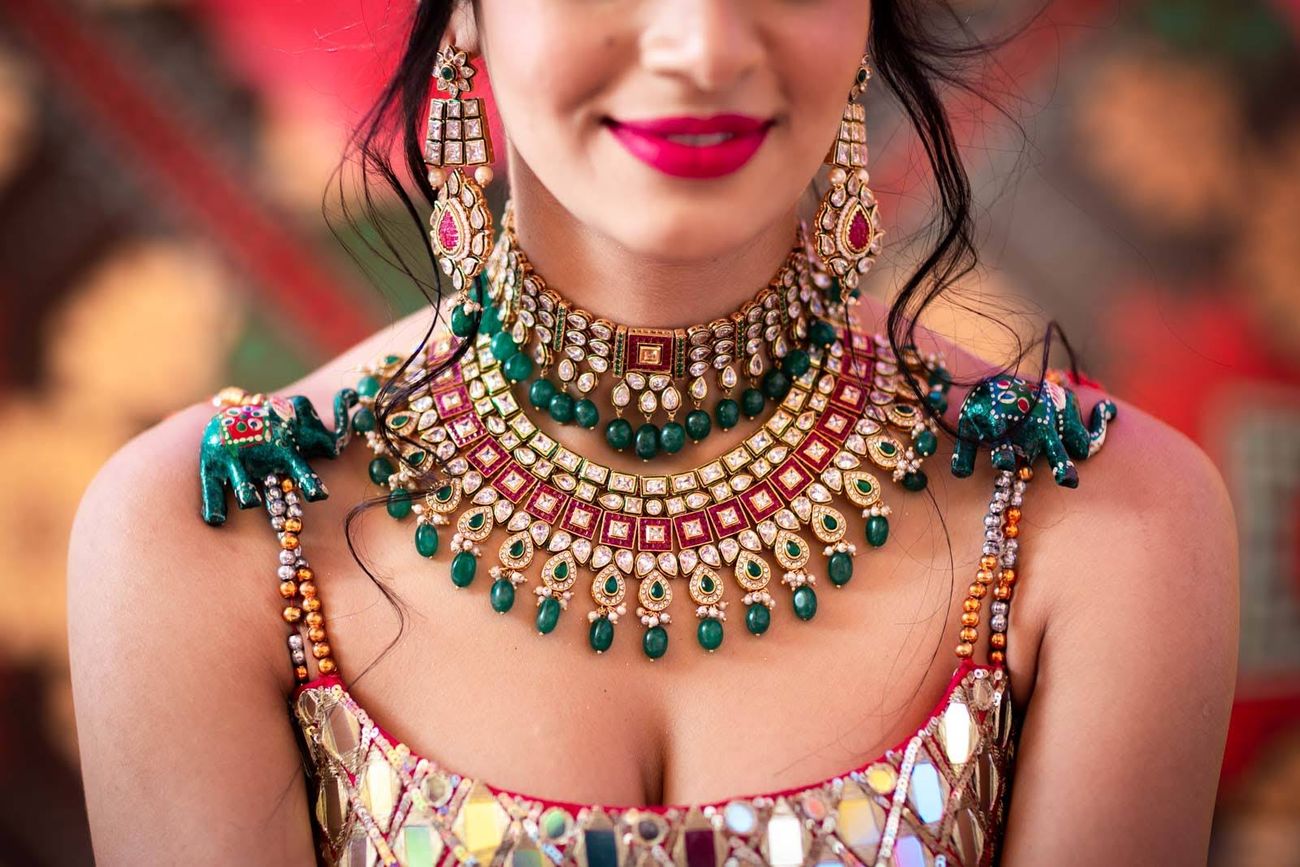 Image via Akansha and Priyam's Real Wedding
Love to go bold? Go bold with colours when you pick out your jewellery. Pick jewel tones or even deep hues depending on what you are wearing!
Heirloom Styles and Designs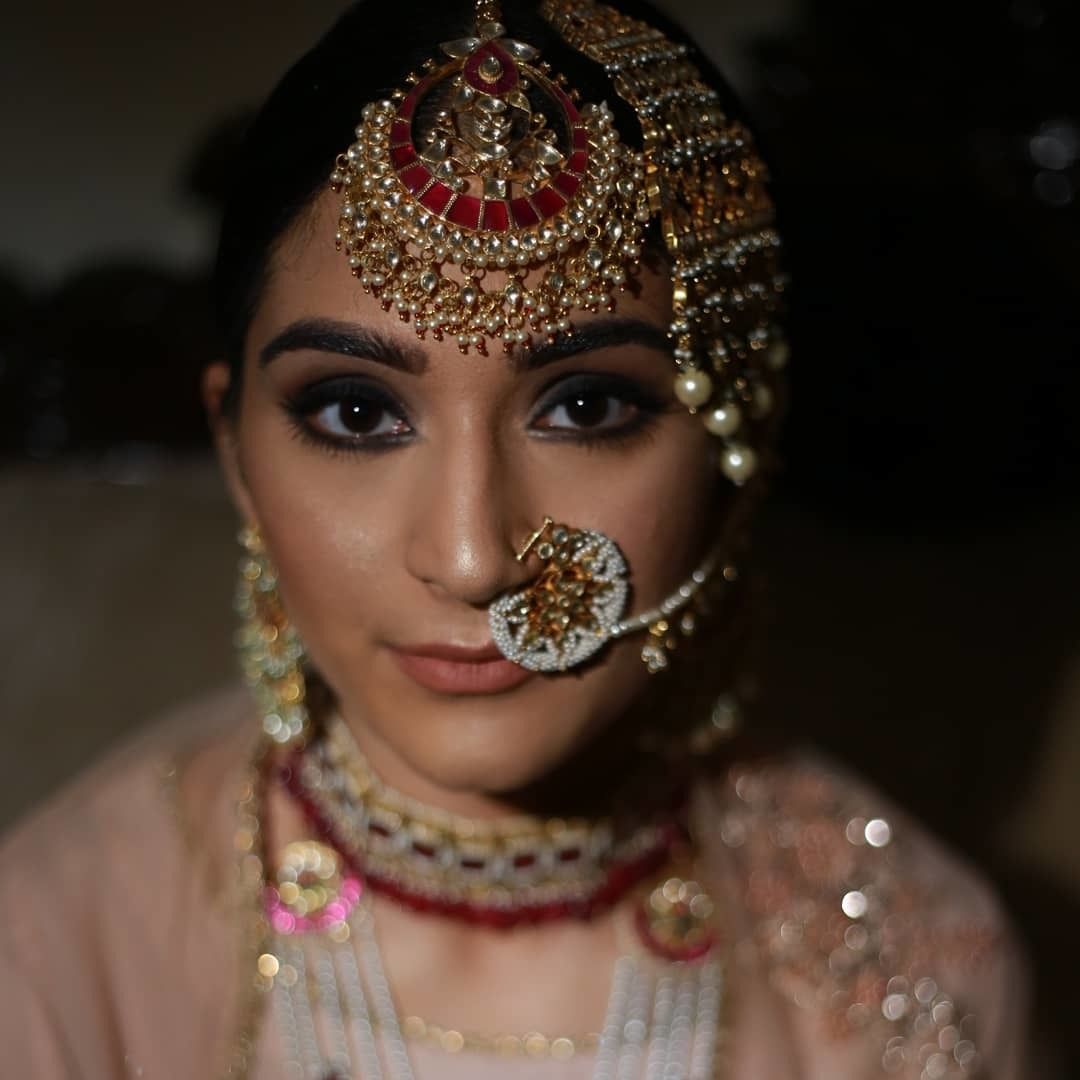 Image via Manimuktaa★ 4.3
Along with vintage designs there is so much love in heirloom pieces. To wear something that has been passed down from generations in your family is truly a gift. And their designs of heirloom pieces are just so stunning – allowing your jewellery to take the spotlight on your wedding day!
One Statement Piece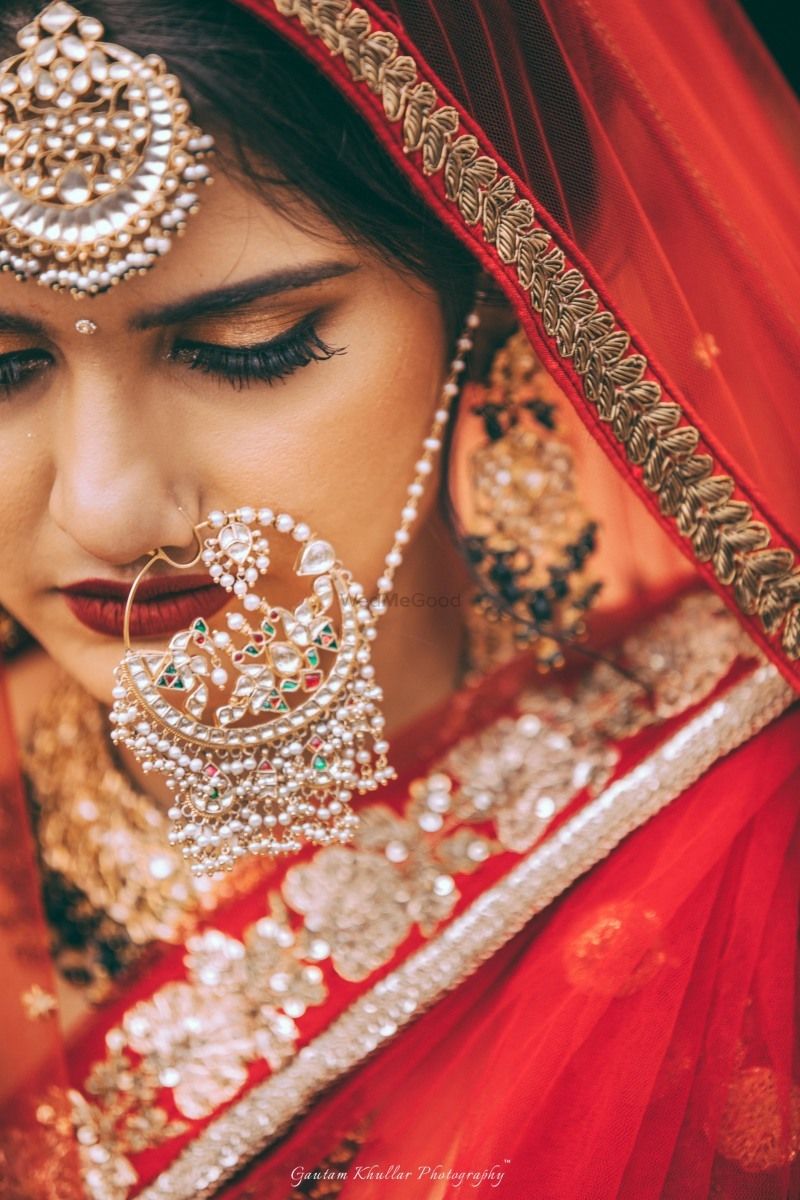 Image via Ankita and Veer's Real Wedding
Statement pieces will instantly amp up your jewellery game! This bride let her oversized nath do the talking and we loved it!
Opt For Unique Pieces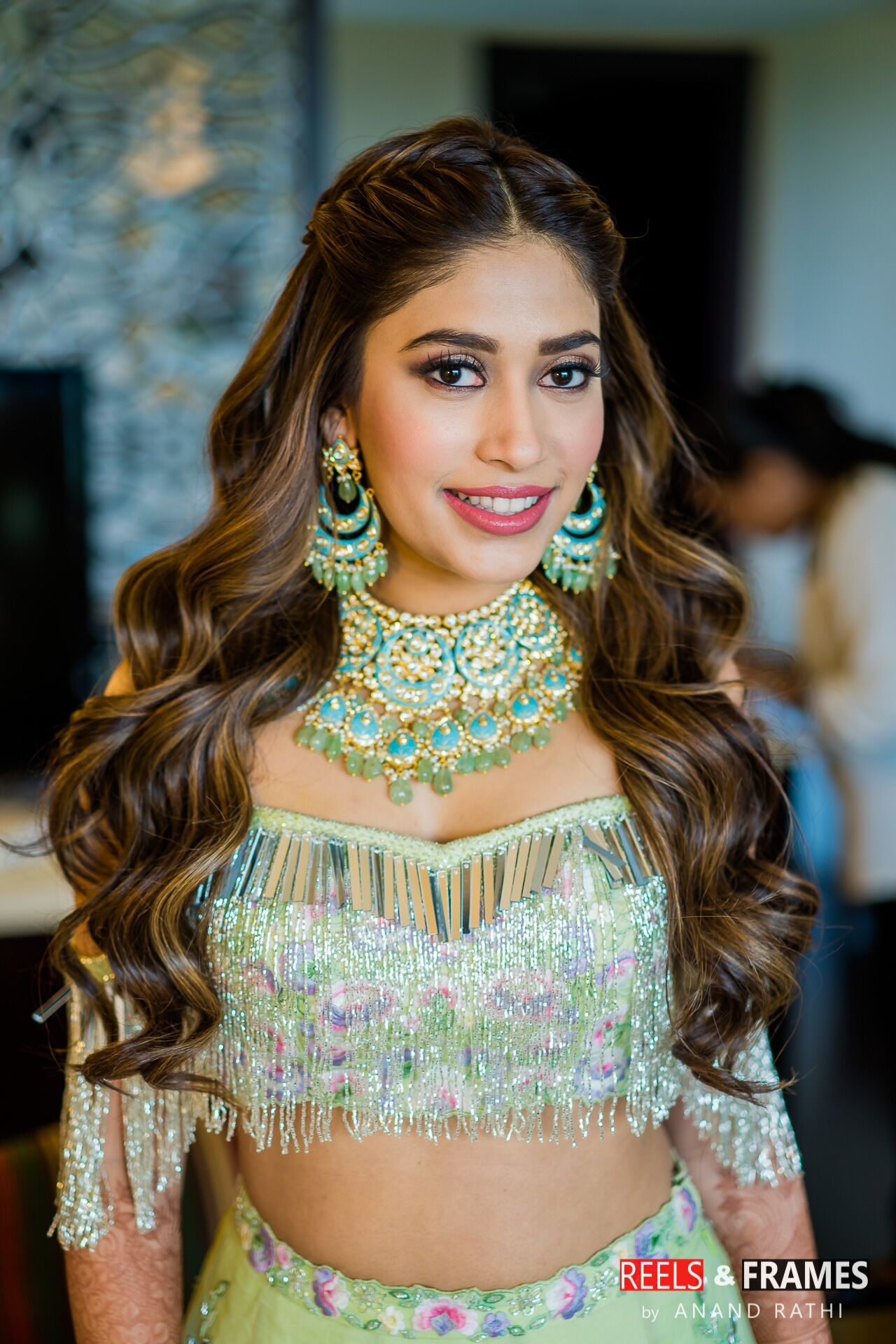 Image via Radhika and Rohan's Real Wedding
Instead of regular kundan and polki work, why not opt for something more unique when it comes to jewellery? Like this stunning periwinkle blue enamel set which completed this entire look so effortlessly!
Unique Hues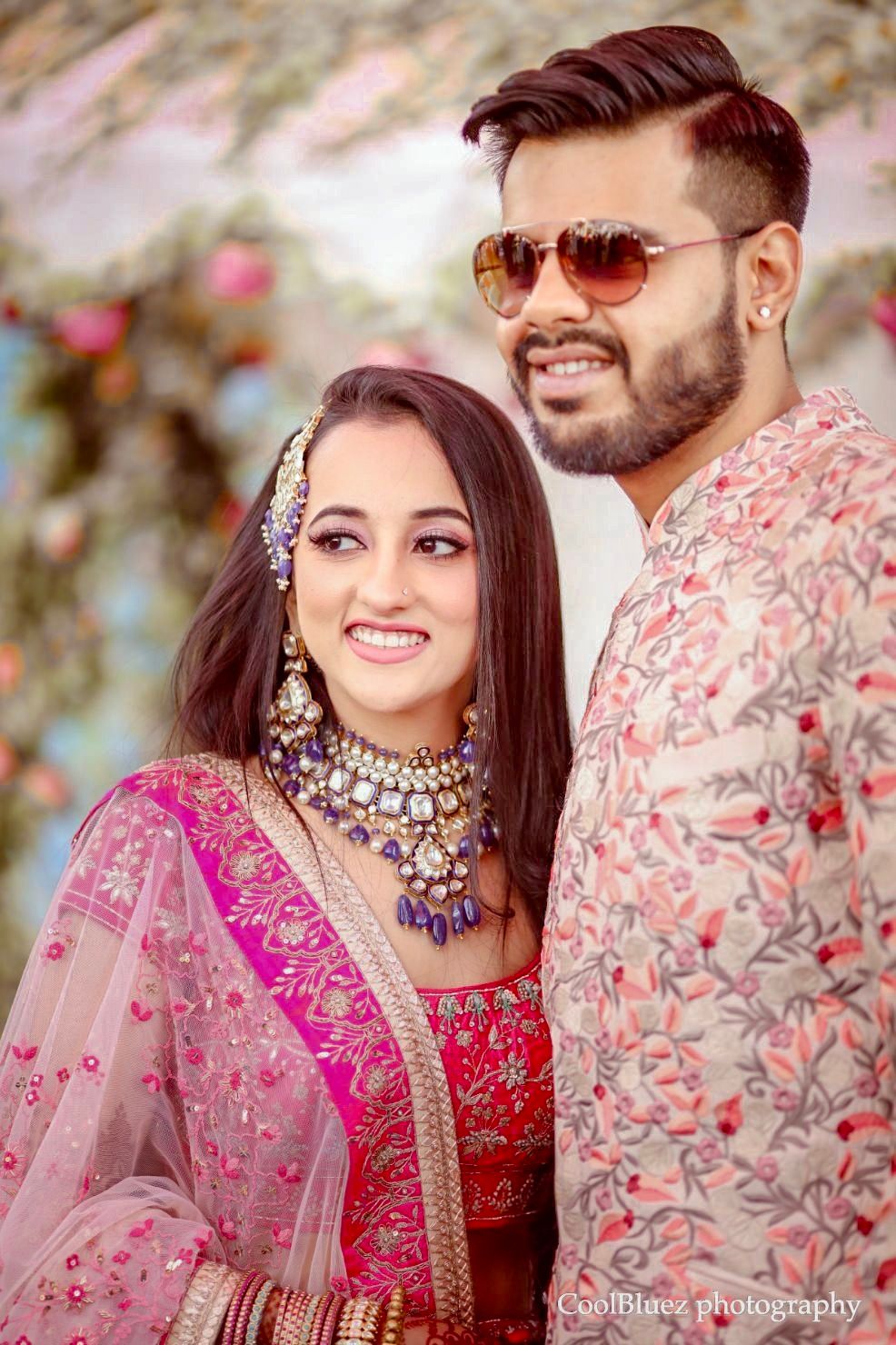 Image via CoolBluez Photography★ 4.8
Colours are a great way of adding some life into your jewellery. If you are looking for to jazz up your jewellery game then pick your jewellery in some unique hues like this bride did. Purple jewellery for the win!