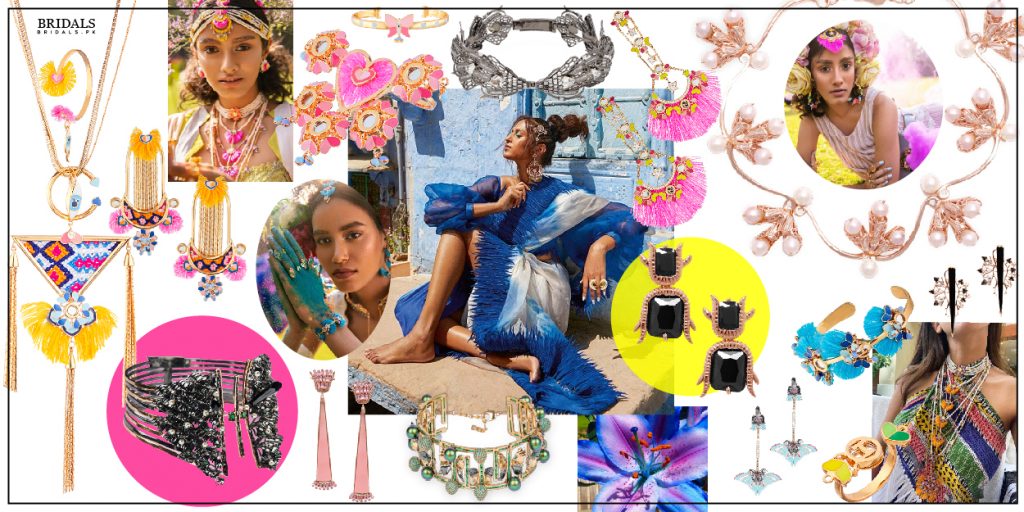 1. Jardin de Paradis
As mentioned above this collection is inspired by the Jardin de Paradis garden in France hence this collection consists of elements from the garden such as exotic French bird and flower species. Here are a few pieces from this remarkable collection: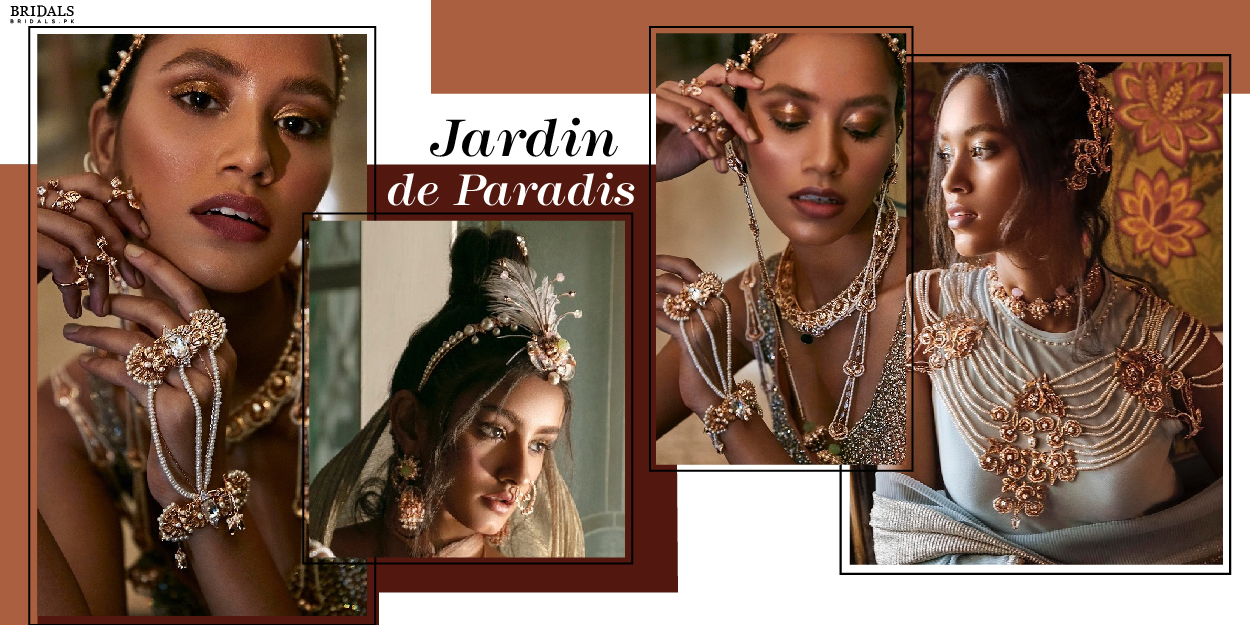 2. Bohemian Designs
The Bohemian accessories by Outhouse are the perfect Mehendi accessories. Where everyone else is wearing simple floral jewelry on their Mehendi's, you should wear these Bohemian designs in order to make your Mehendi look unique. The Bohemian designs are colorful, vibrant and extremely attractive. Just look at these colorful accessories!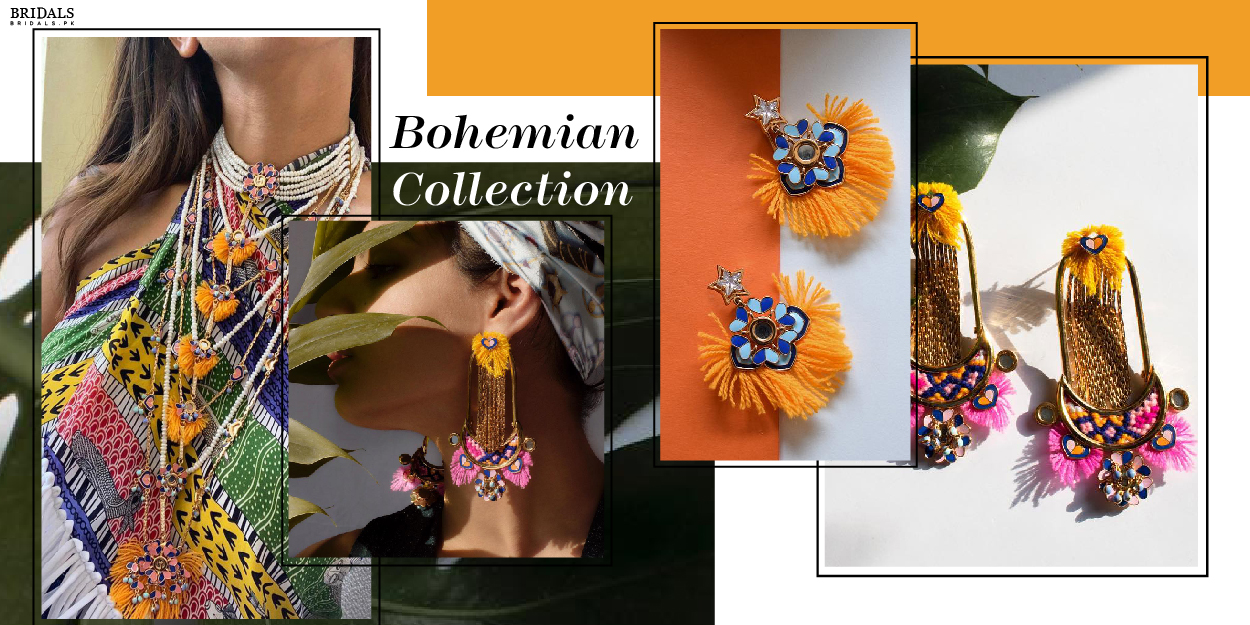 3. Headgear
At Outhouse, you can find the perfect Mehendi headgear as well as metallic headgear embellished with other semi-precious stones. Just look at these brides!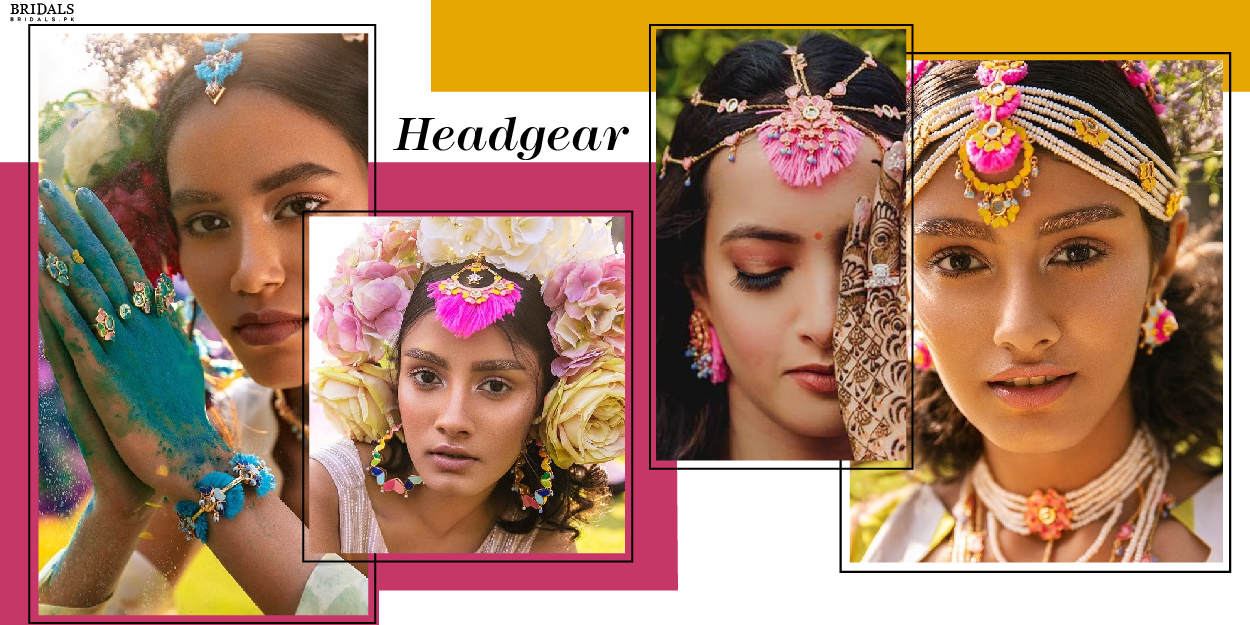 4. Studs
If dangling earrings aren't your thing and you prefer subtle, smaller earpieces then studs should be your first choice. Sift through these and find the ones that suit you best.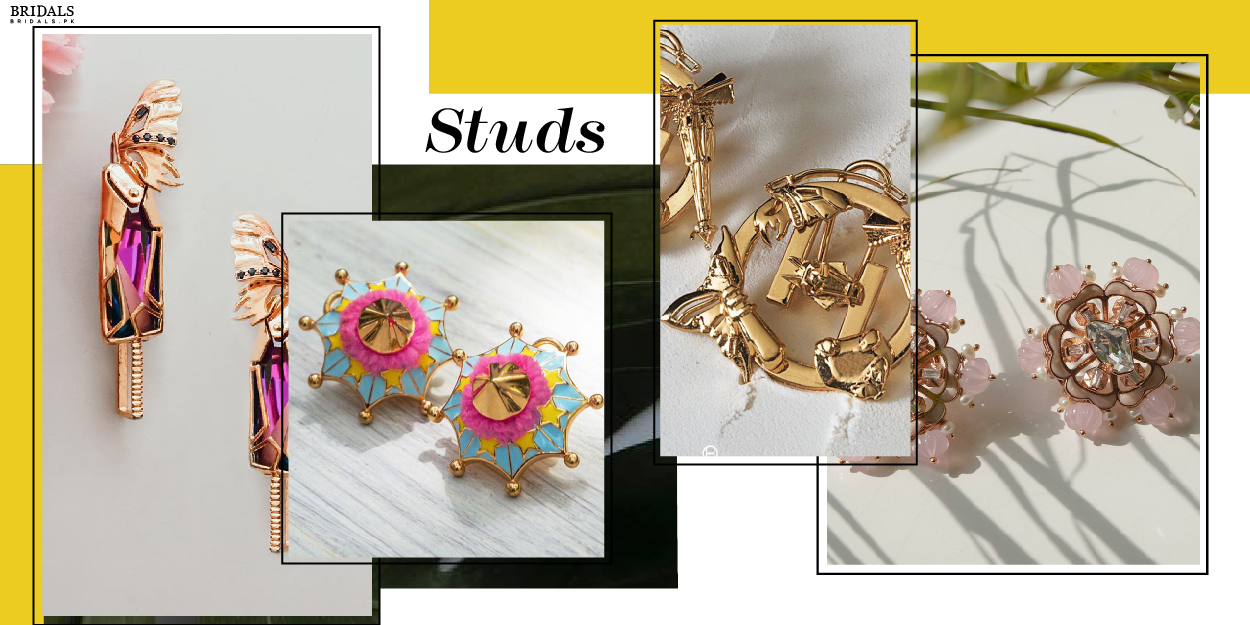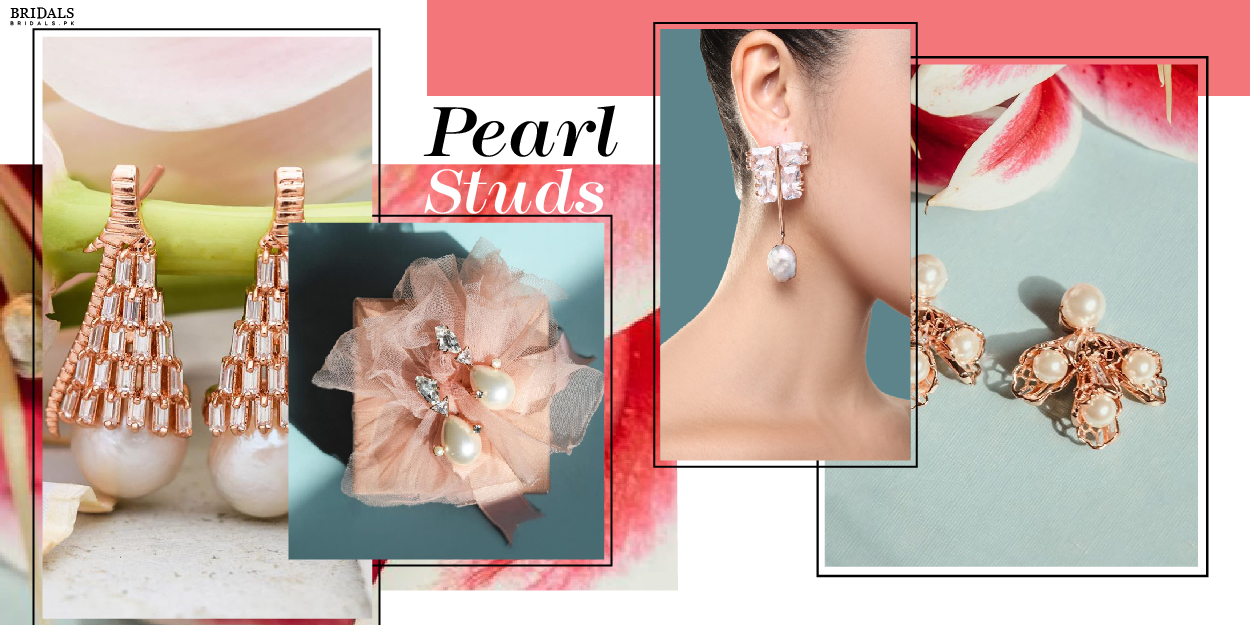 5. Danglers
Danglers are the perfect post-marital soiree, brunch and evening dinner accessories. Your bridal trousseau will be incomplete without these! If you don't believe us, then take a look at few of the pieces yourself!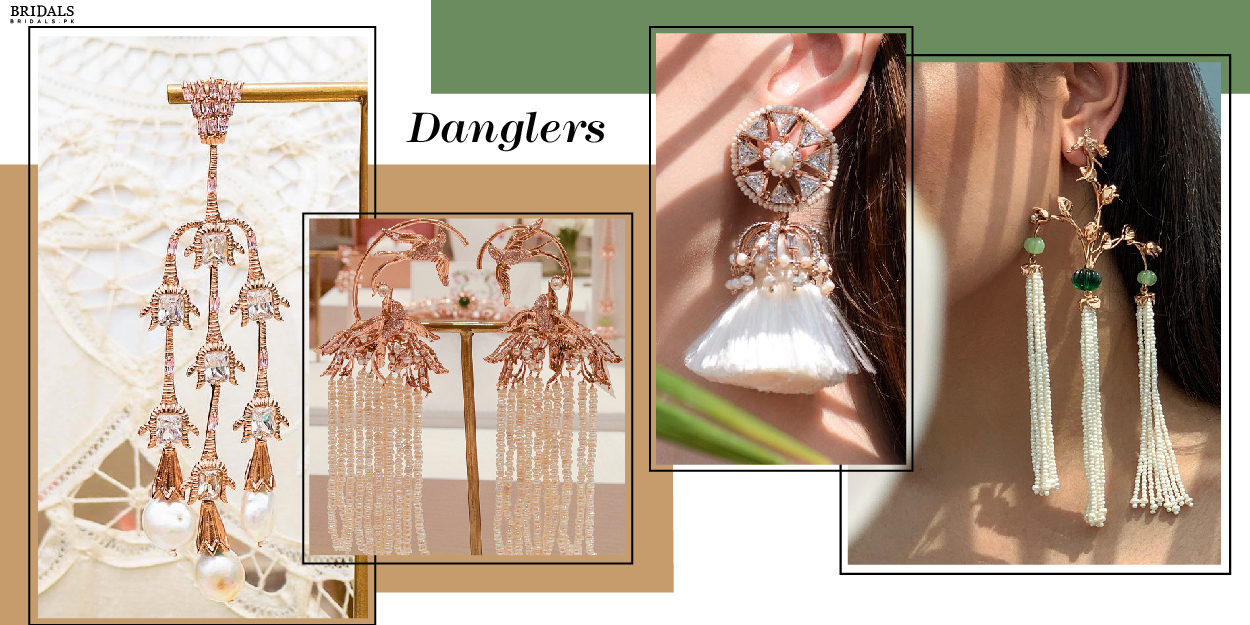 6. Chokers and Necklaces
If there is anything we love it is chokers. They are classy. They are chic. And they make us look like queens. Moreover, the necklaces designed by Outhouse are also to die for and we just can't get enough of them! Here are some necklaces and chokers by Outhouse for you to marvel at!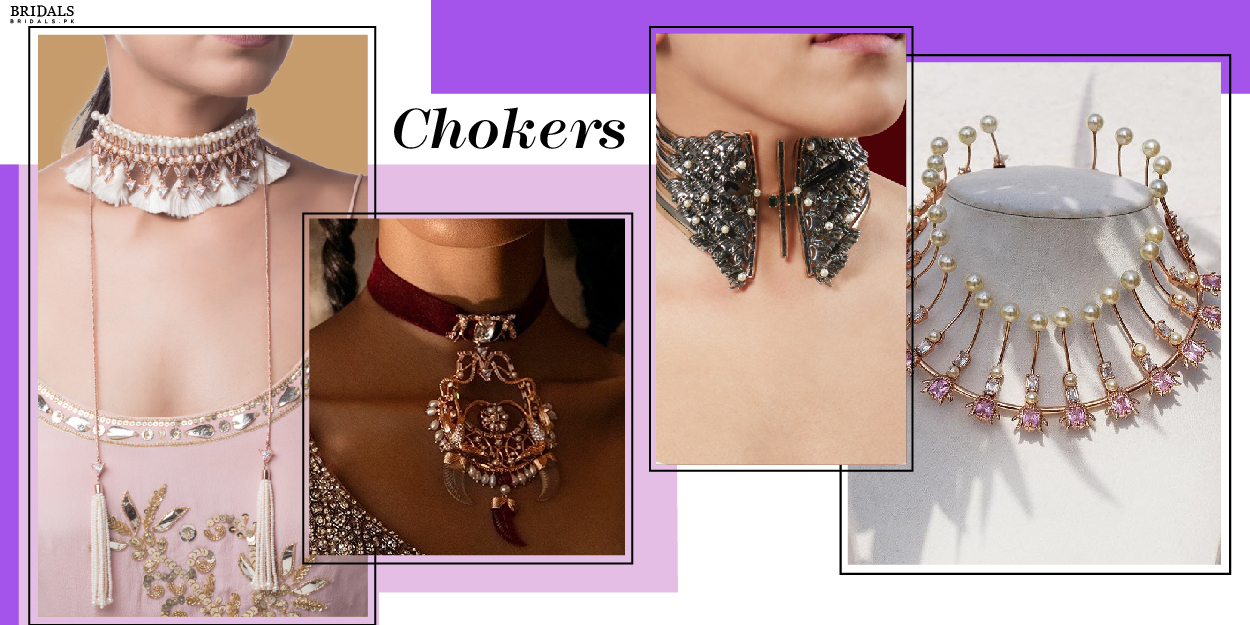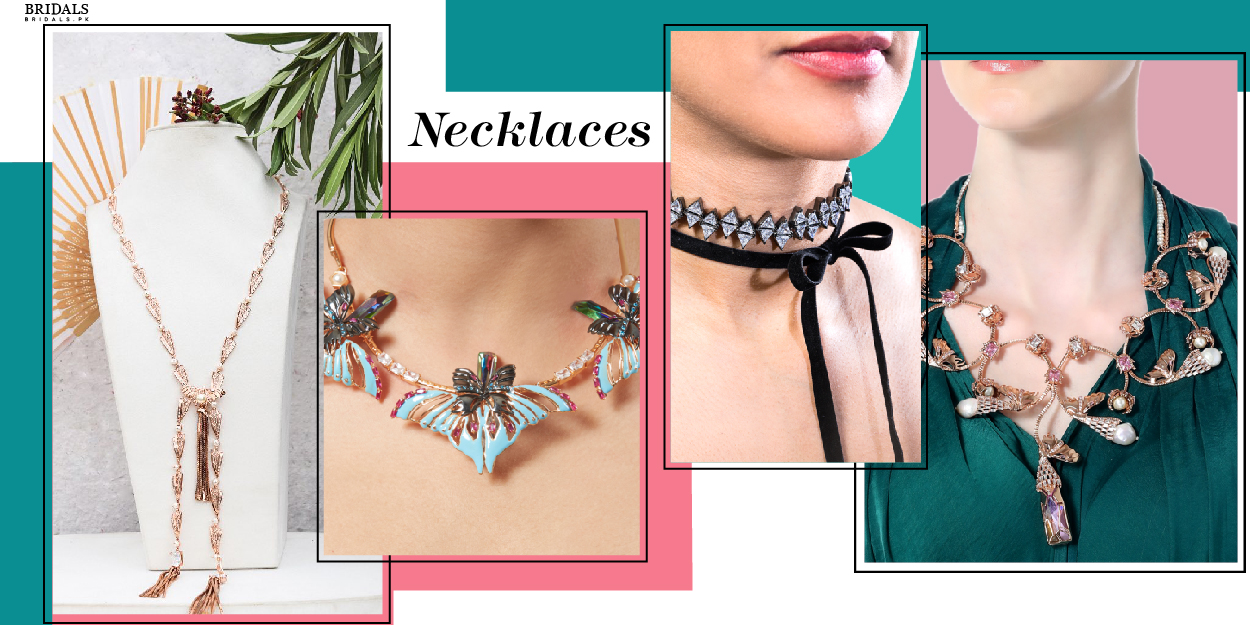 7. Lophorina Designs
A Lophorina is a bird belonging to the species of the "bird-of-paradise" family. These birds are majestic and absolutely beautiful. Lophorina's make a fine addition to jewelry which is why these designs are absolute hits with women! We have fallen in love with these Lophorina ear cuffs that Outhouse designed exclusively for a bride as wedding favors for her bride's bridesmaids.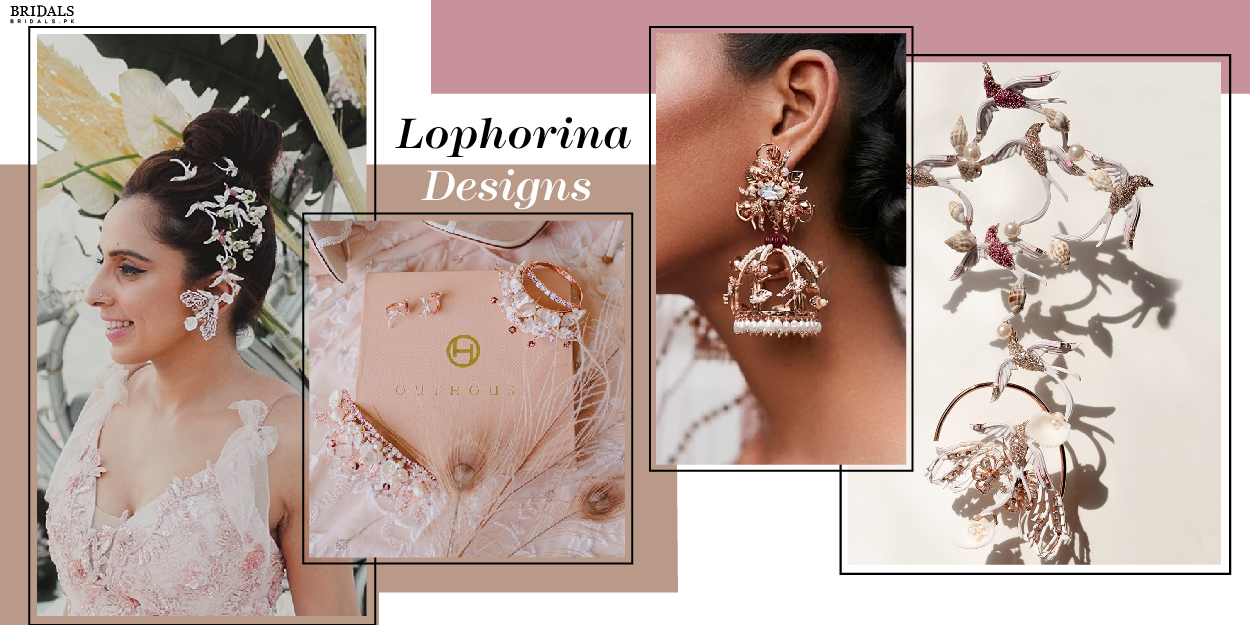 8. Rings
Your wedding ring is not the only thing people will be interested in once you're married. Rings leave quite an impression on people. Outhouse offers rings in different colors as well as 22k gold plated rings embellished with semi-precious stones for your bridal trousseau.
9. Wrist Cuffs
Outhouse offers both wide as well as thin wrist cuffs. Their wrist cuffs are monogrammed with their initials OH and come in different material such as leather and other metals.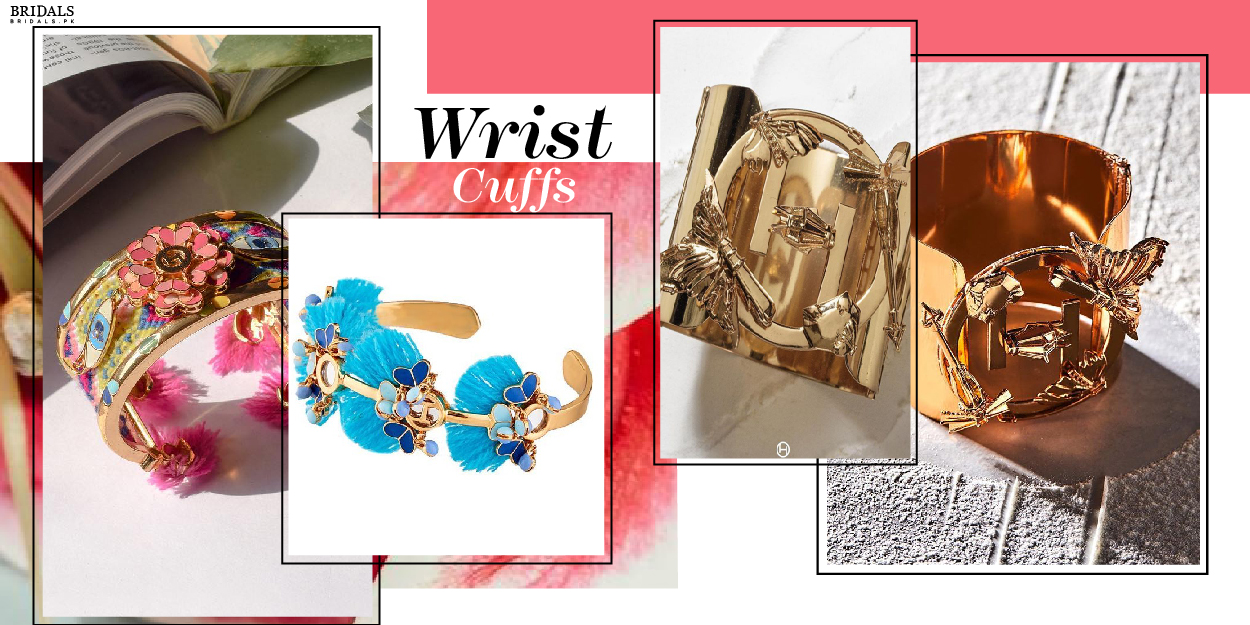 10. Brooches
You will find brooches for both men and women at Outhouse. Grooms-to-be can find royal brooches at Outhouse to wear at your wedding. Brides and grooms also like to have Outhouse design custom made brooches for their guests as wedding favors.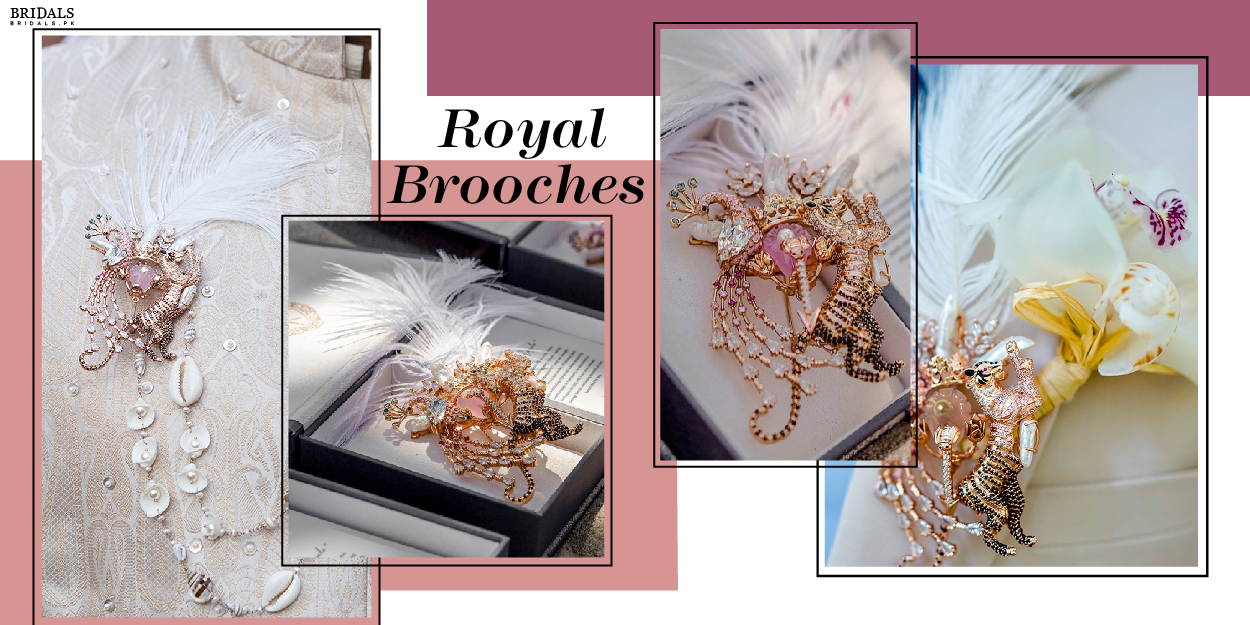 11. Clutches And Handbags
Bridal clutches are extremely important accessories. They are extremely important to brides because they can keep their makeup items, salami's as well as tissues and other essentials in their bridal clutches. Outhouse is known to design spacious, durable and stylish clutches which are perfect for brides. You can also find classy clutches and handbags here for your bridal trousseau.
We hope that you loved these incredible accessories as much as we did!