Looking to rock some unique hand jewellery at your wedding? Hand jewellery for brides is not just limited to the same old bangles, cocktail rings and bracelets anymore – there are loads of ethereal new styles out there for Insta-worthy bridal hand shots!
Here are some of the cool new trendy ideas we spotted, which are totally on the love list of our modern brides!
Give those traditional bangles a miss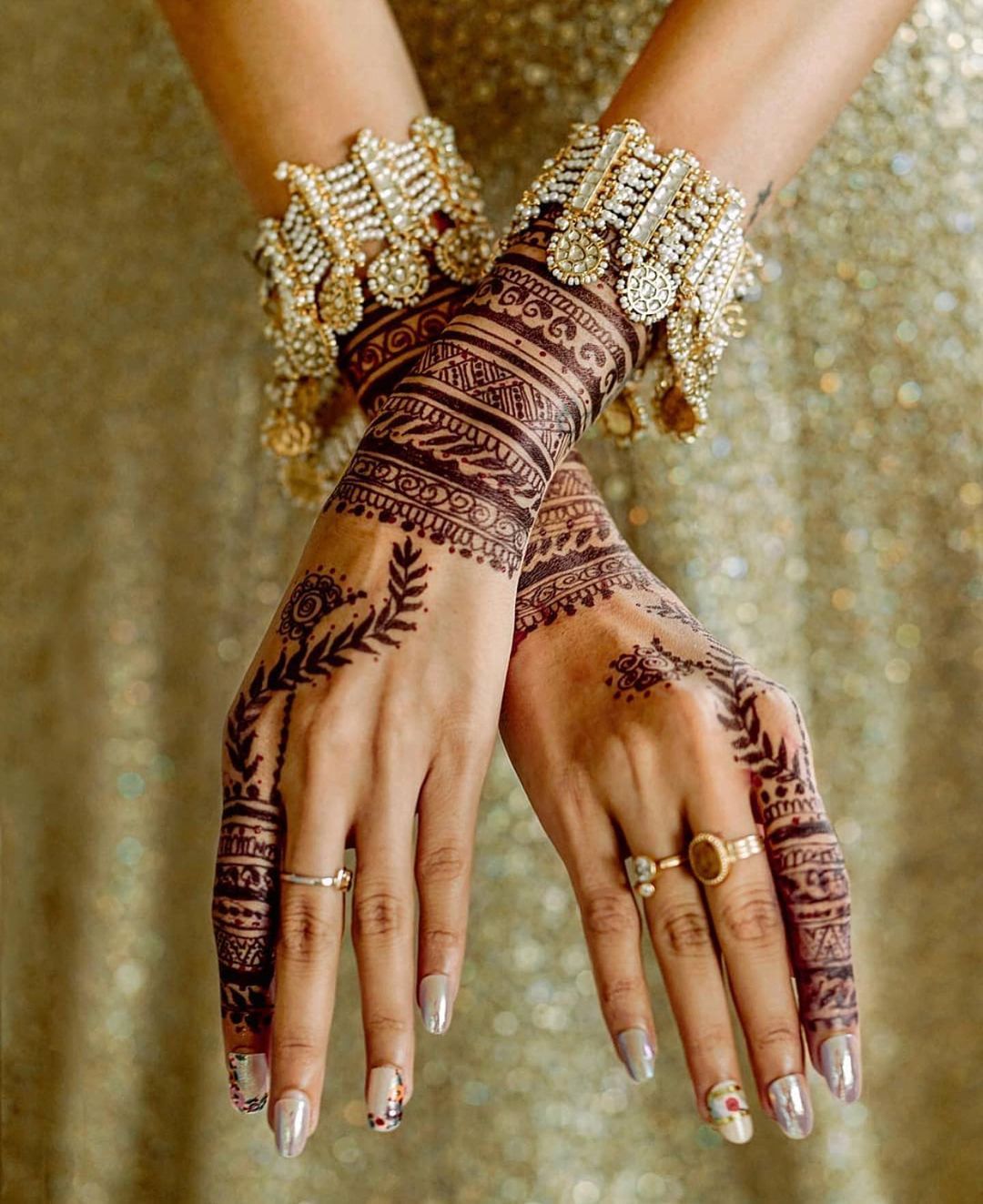 Image via Deep Joshi
And give these gorgeous bracelets a try, instead?
We're soo digging this fresh haathphool design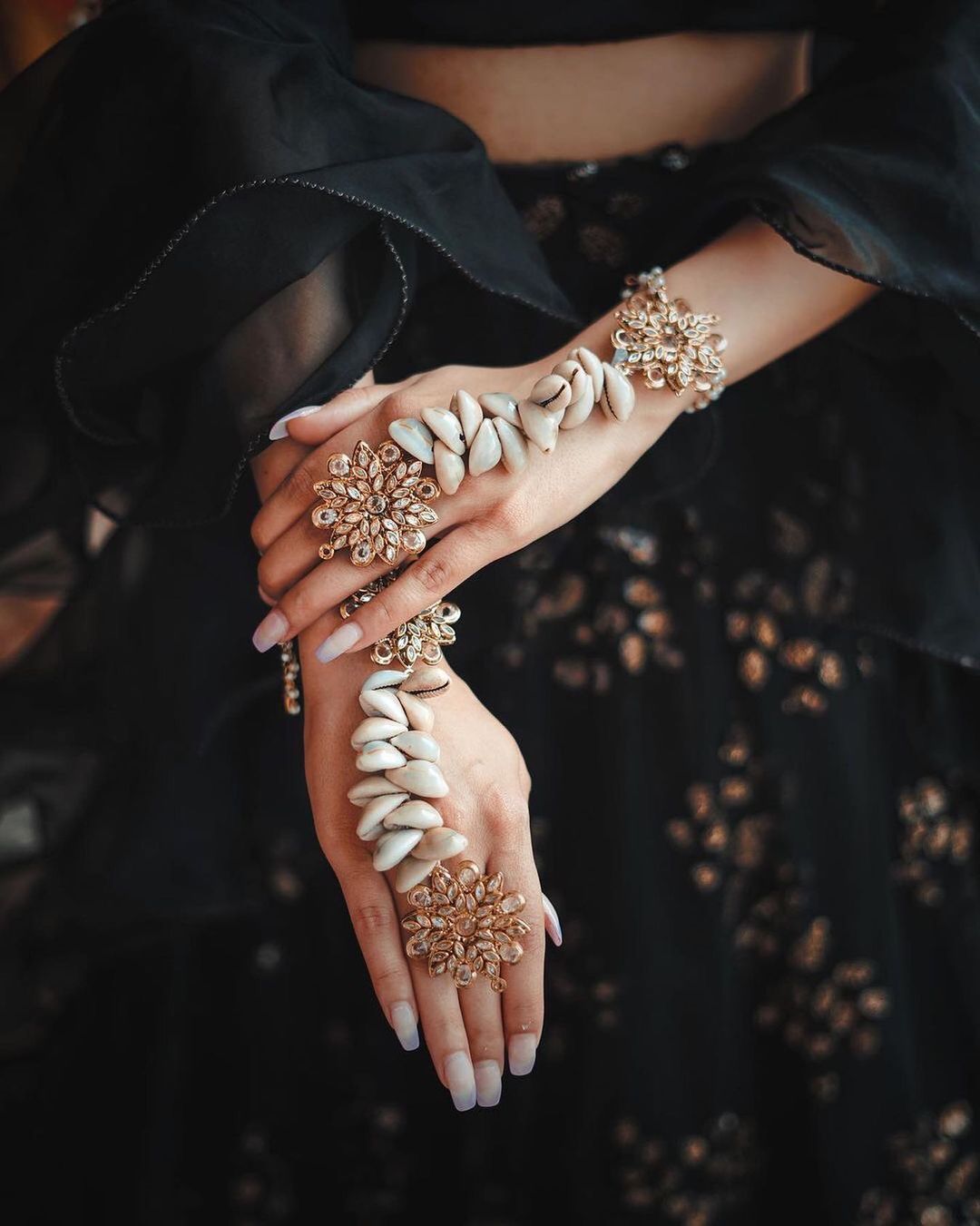 Image via Krafterina by Dua Sisters
We gotta admit these exquisite haathphools woven with seashells & glimmering crystals are to die for!
What are your thoughts about this stunning, quirky piece?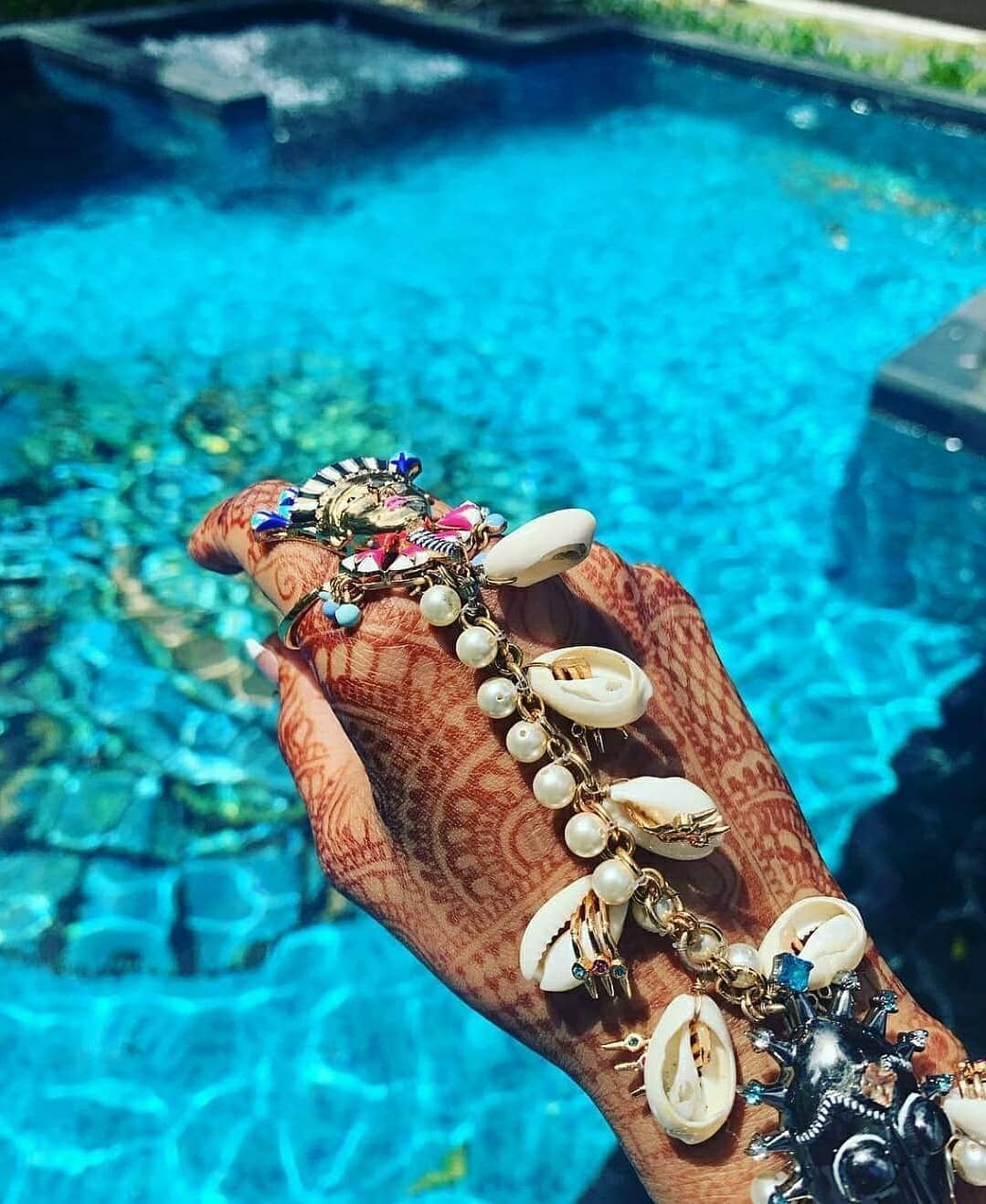 Image via Soranam by Sonia Malhotra
Send a screenshot of this hand jewellery design to a 2021 bride who'll carry this off beautifully & effortlessly.
Looking for simple hand jewellery styles?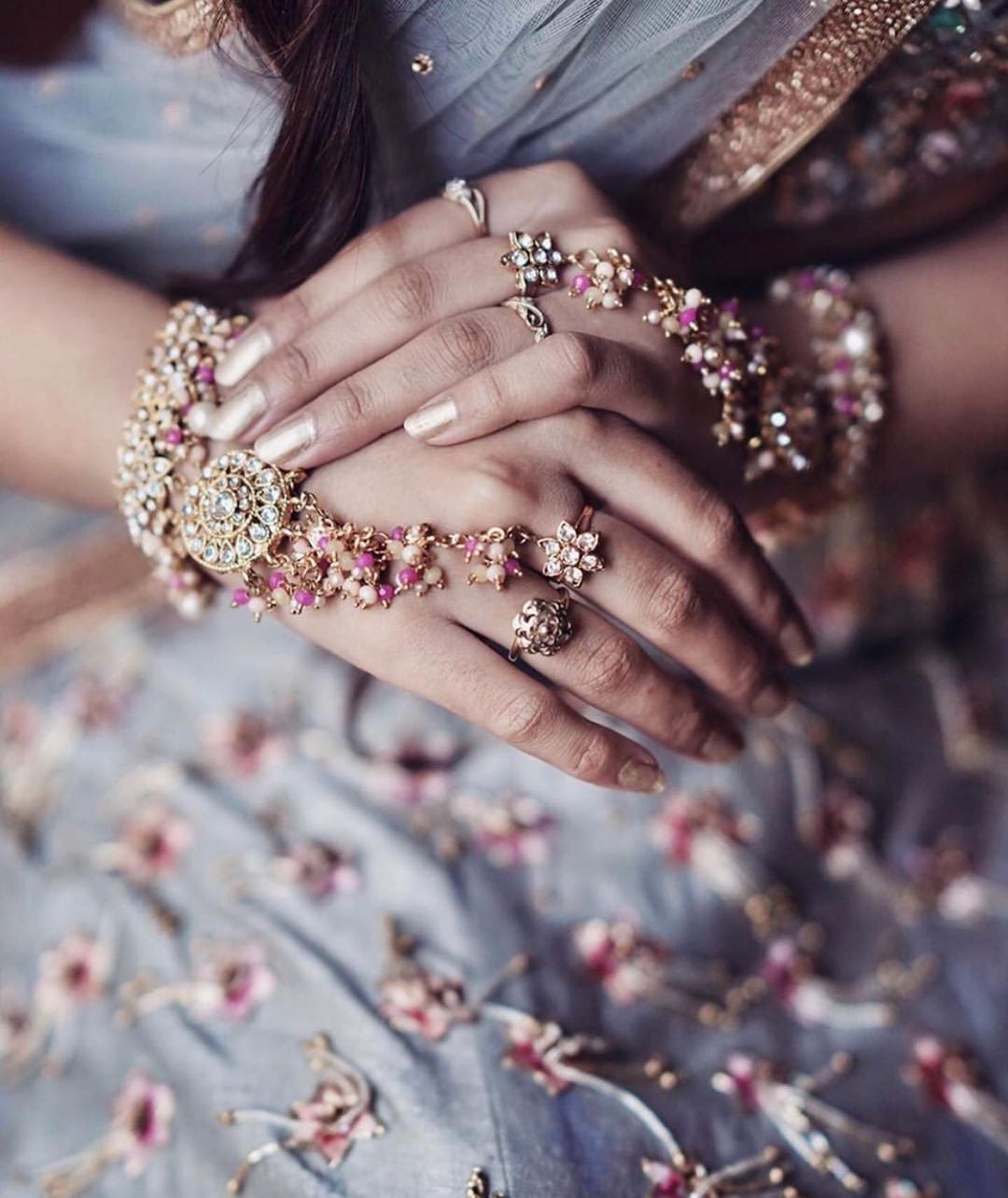 Image via Mehar Photography
Flaunt your minimal back of the hand mehendi design by donning this delicate piece!
We're all hearts for over-the-top jewels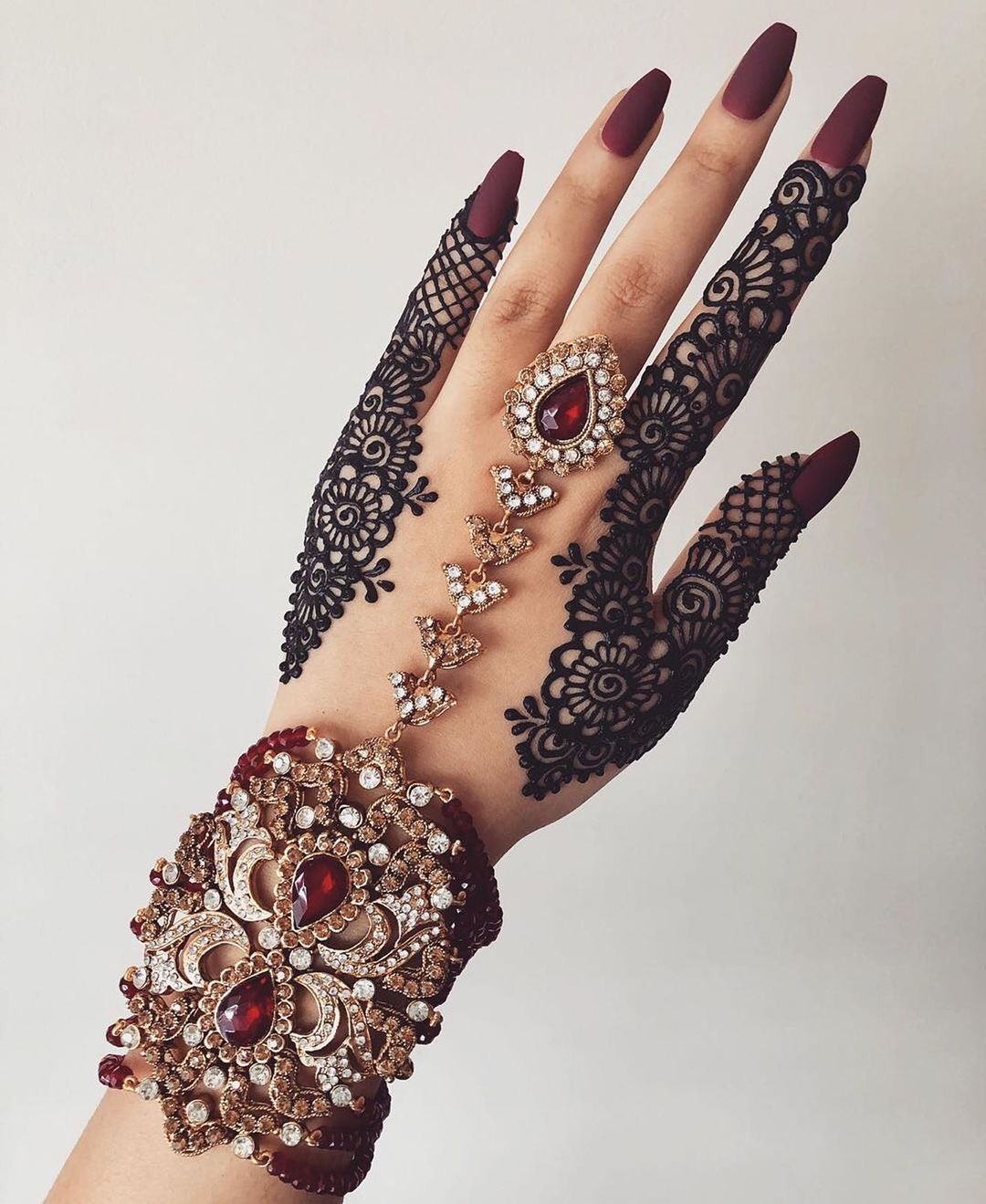 Image via Jewels By Raadhiyah
This combination of intricate design and stunning cuff is just breathtaking!
And you wouldn't stop showing this off!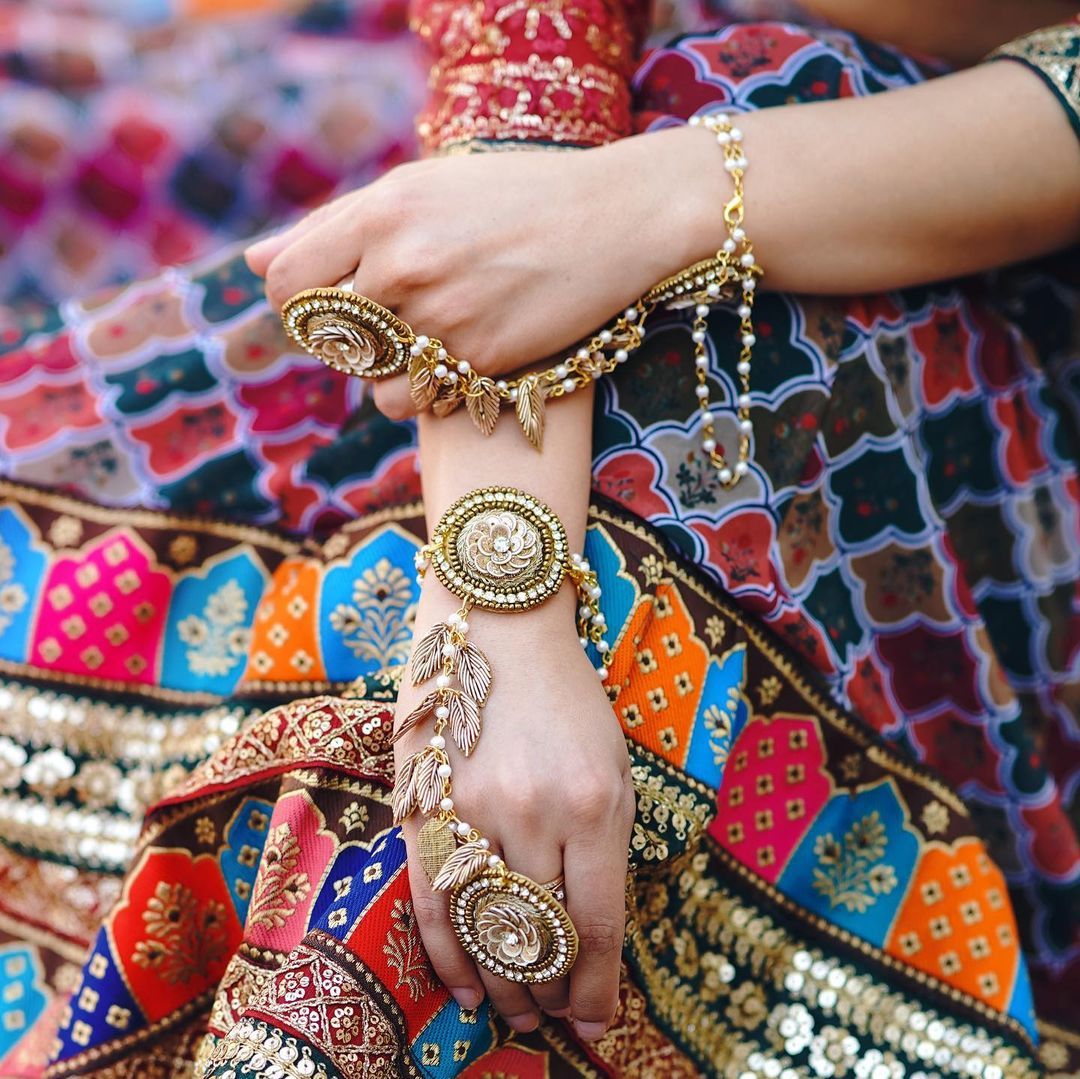 Image via Krafterina by Dua Sisters
We just have on word to define th beauty of this bridal hand jewellery – SPELNDID.
Hand jewellery that looks like henna?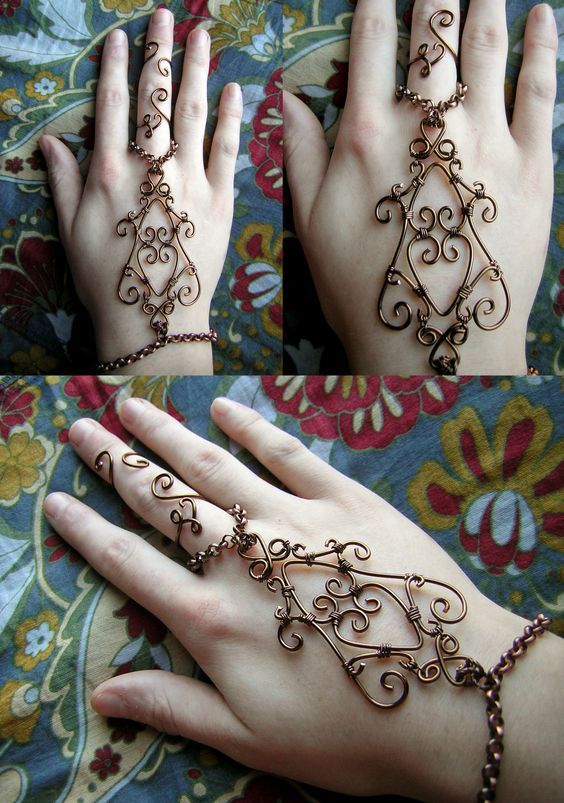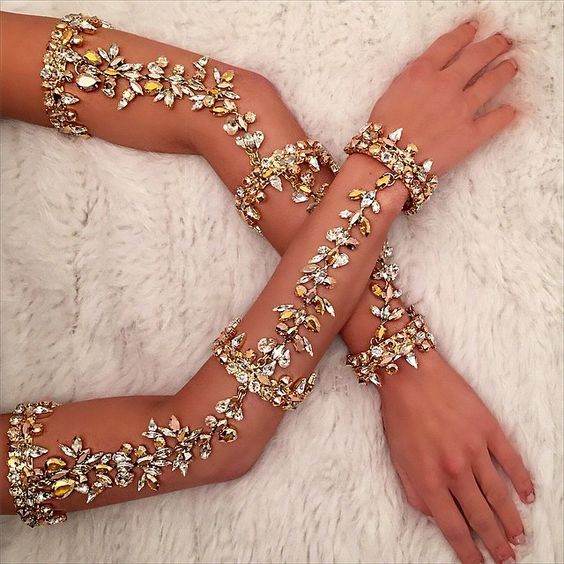 Image via Pinterest
Might be hard to these carry off, but they sure do look like a million bucks!
Embellished finger and hand jewellery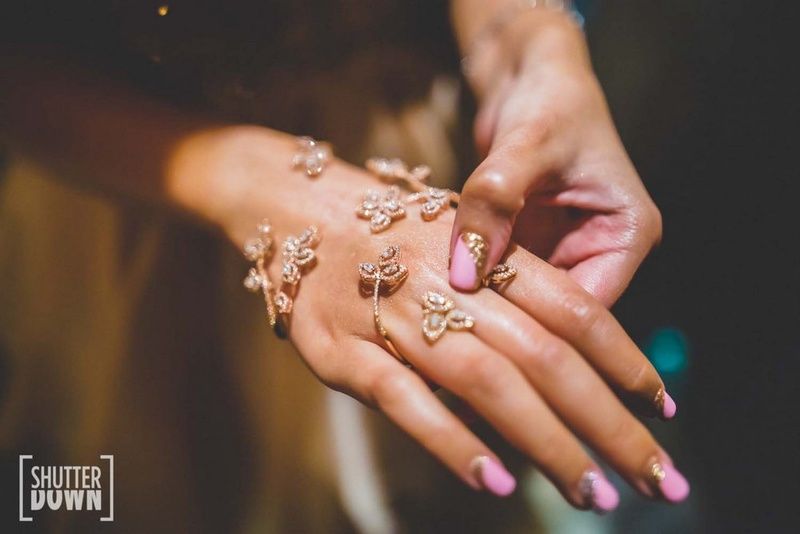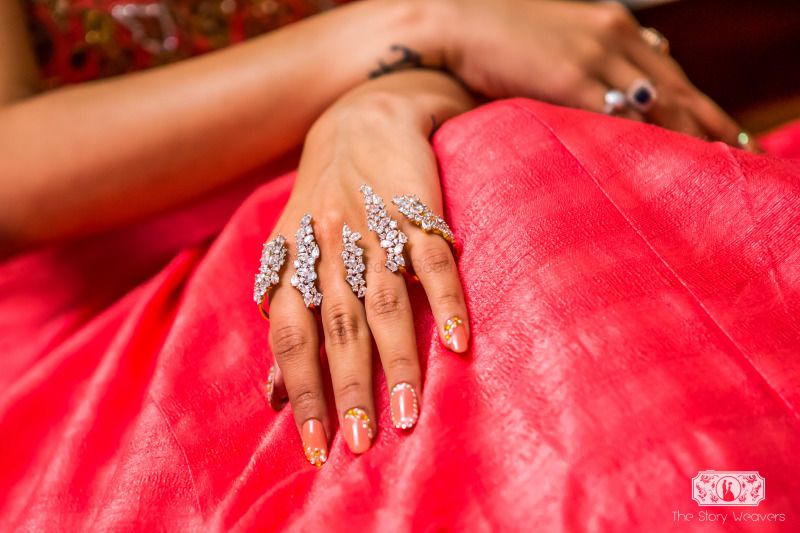 Image via Shutterdown – Lakshya Chawla★ 4.9  and The Story Weavers★ 4.9  
We have been spotting more and more brides carry off pretty engagement jewellery like these pieces, and they do look so dainty and exquisite!
Funky kaleera bangles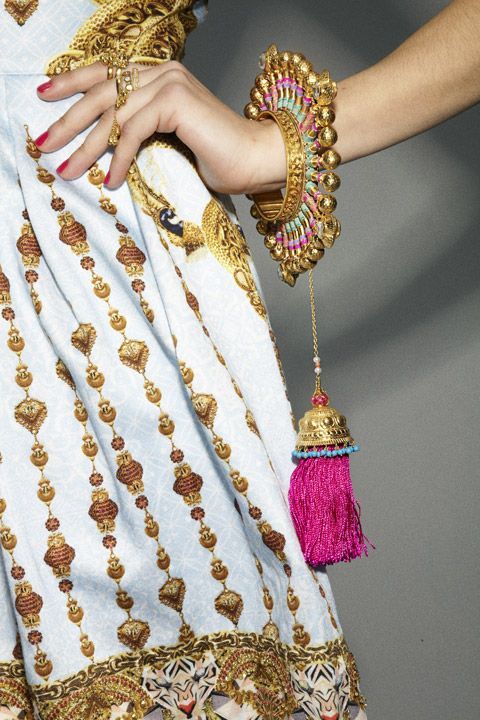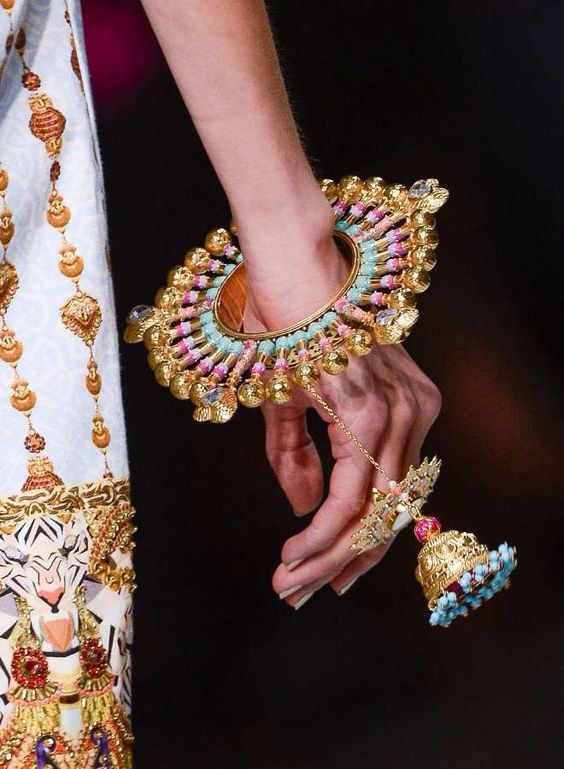 Image via Pinterest
The Manish Arora Amrapali bangles are so so funky for the modern bride! They'reperfect for an intimate Mehendi or even the wedding.
Lace Glove Jewellery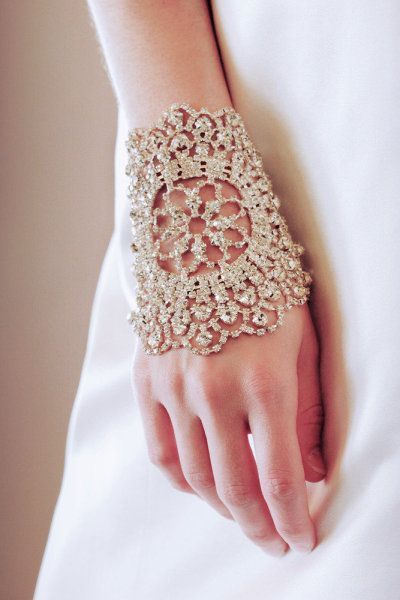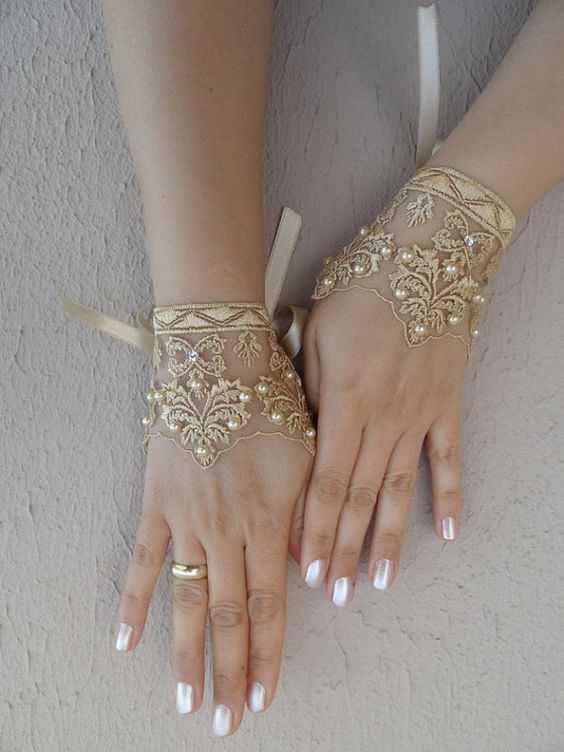 Image via Pinterest
Obsessing over these unique haathphool designs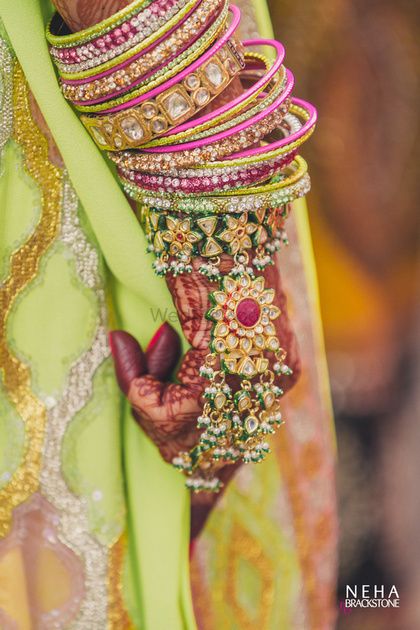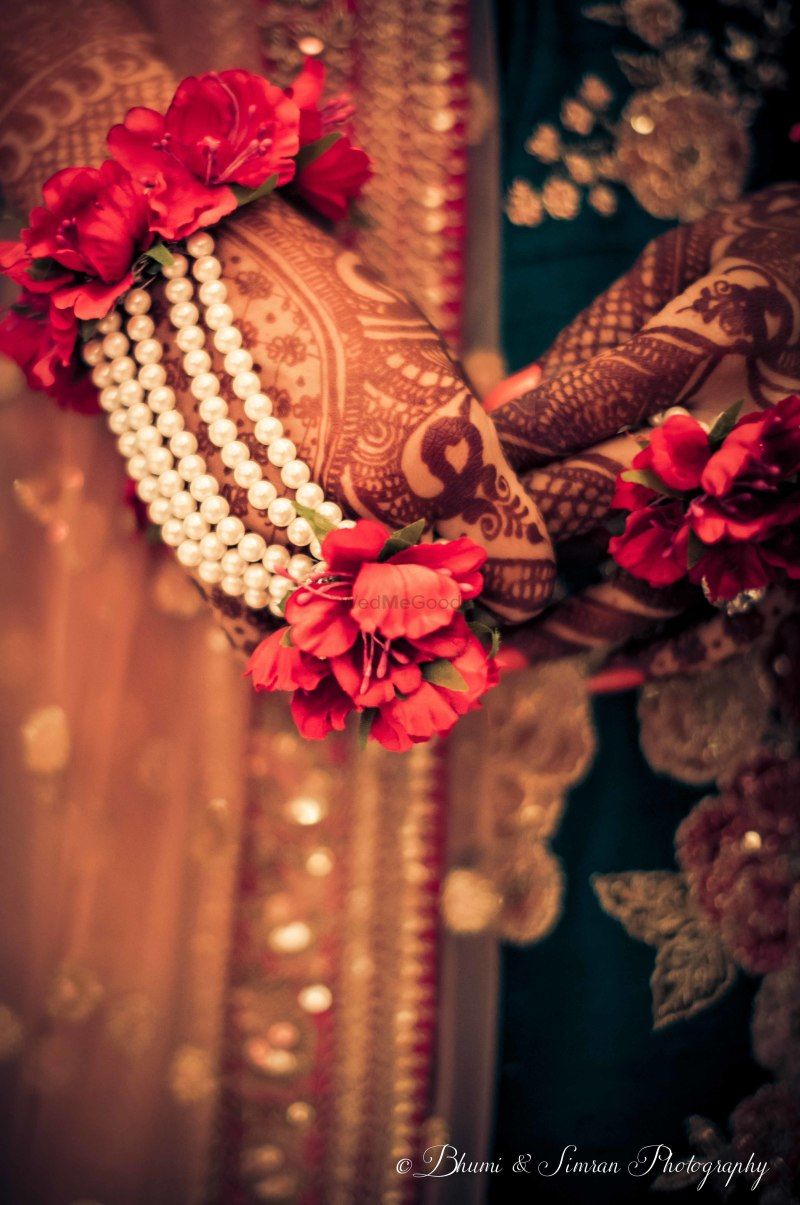 Image via Neha Brackstone Photography★ 5  and Sanam and Suhel's Real Wedding
offbeat haathphools that are a cut above the normal ones we usually see are also great – they look so fresh and pretty!
Would you expriment with something edgy?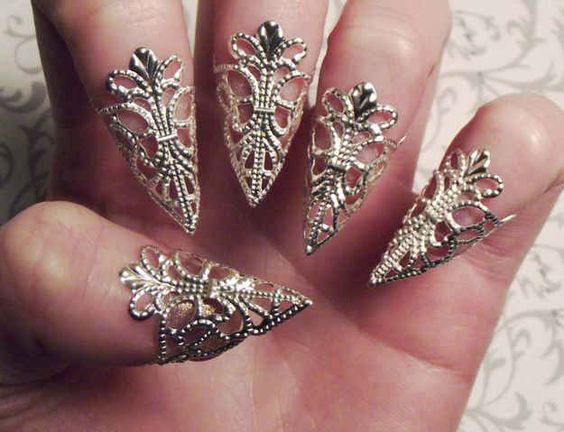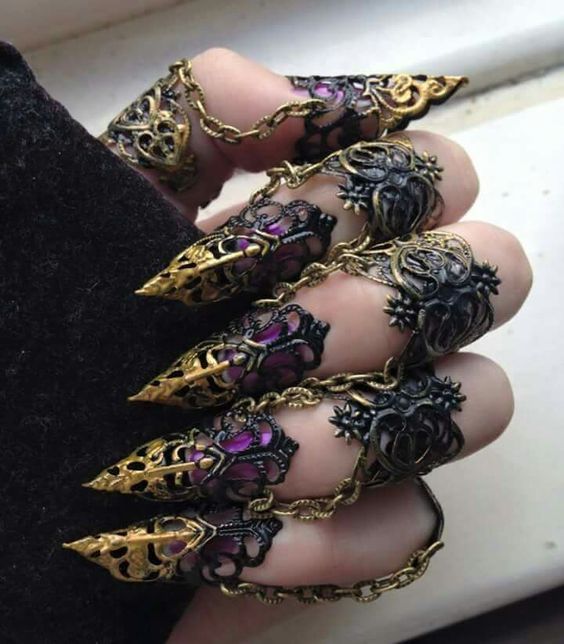 Image via Pinterest
Might not be for every bride's cup of tea! Butisn't it very 'Game of Thrones' inspired?
Super delicate Jodha-Akbar Types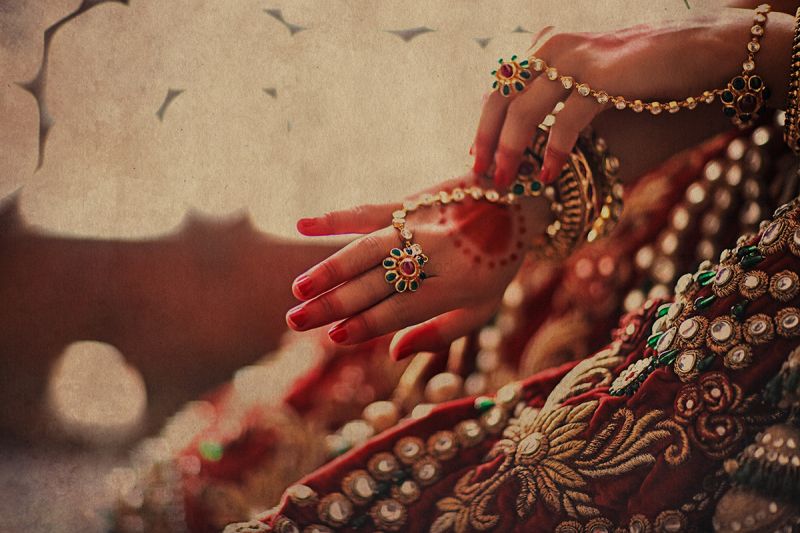 Image viaDiva'ni★ 4.6
Take your regular kundan and make sure it's delicate!
Mod With Precious Stones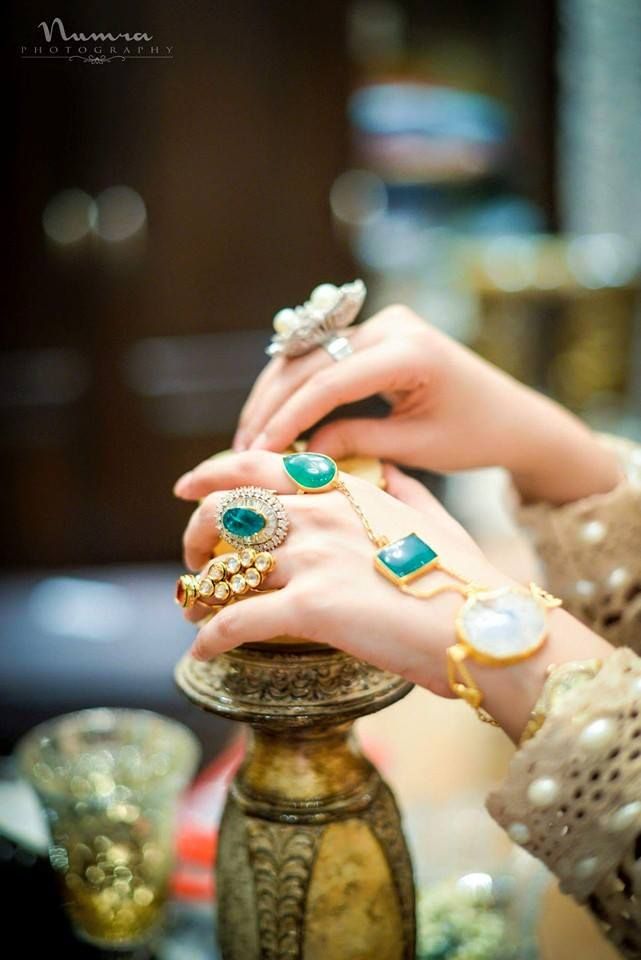 New-age stones like aquamarines and moonstones are used to create a dainty yet fun look!