Buying best jewellery in Pakistan is a delicate matter, especially if you are buying a product as a gift for wedding. Today we will tell you where it's best to do and which jewellery stores or best jewellers in Pakistan are the most reliable. Jewellery is an ideal gift to yourself and loved ones for any occasion. The quality of the product and the satisfaction with the purchase will largely depend on where you purchase the jewellery. Someone prefers to buy abroad, someone- chooses from jewellery store, others trust only the domestic manufacturer.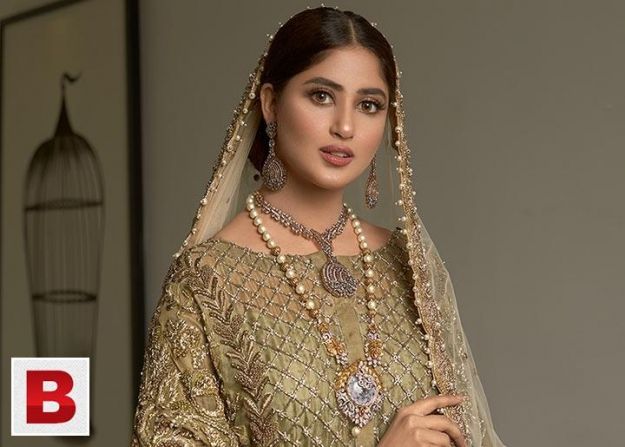 Buy Jewellery in Pakistan from a Regular Store?
First of all it is worth noting that when buying jewellery in Pakistan from a regular store you have a risk of encountering a fake. Unfortunately, not all ordinary buyers are able to determine by eye whether they are being offered what is being announced (for example, purity of gold a certain sample, the level of quality of the stone). In order to protect yourself, it is important to choose a store with a good reputation, in which you can be sure.
Both options for buying jewellery have both positive and negative sides. So, in an ordinary store you immediately see the decoration, you can try it on and evaluate the quality. In order to compare offers, find and choose the right product, as a rule, you have to visit a huge number of jewellery boutiques, spending a lot of time and effort on it.
Best jewellery Stores in Pakistan
We have compiled a list of the most popular, well-known and brands of jewellery in Pakistan. Choose the best!
Hanif Jewelles
Haroon Sharif Jewellers
Waseem Jewellers
Mahfooz Jewellers
ARY Jewellers

Hanif Jewellers
In 1978, a group of creative minds started a jewellery outlet known as Hanif Bangle Makers in Muscat, Sultanate of Oman. The company is known not only for its jewelry products (including for young people), but also for its own line of watches. In 2004, Hanif Jewellers brought their experience and immaculate product range to Pakistan. Hanif Jewellers now has two outlets in Pakistan and will be opening a 3rd, Pakistan's largest jewellery retail outlet.
It is characteristic that Hanif pays special attention to the selection and determination of the quality of the raw materials. So, the company itself, as well as all its partners use the certification system which allows you to filter out gold and diamonds of dubious origin. In addition, Hanif is also known for dealing with watches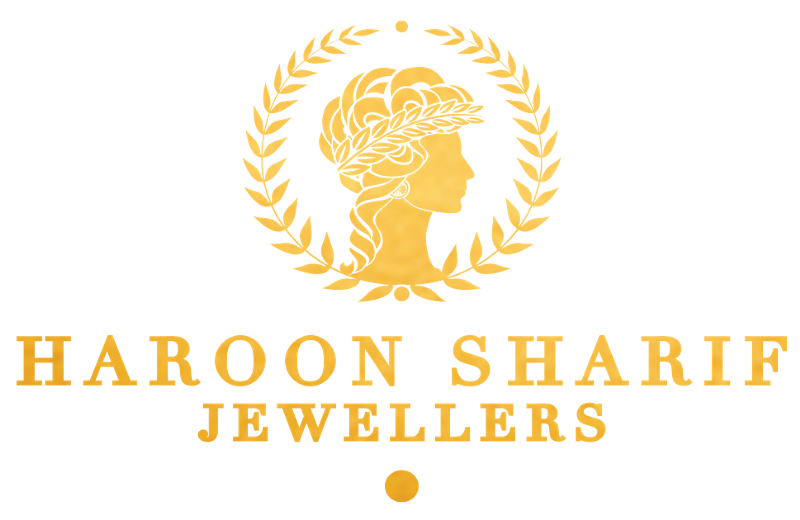 Haroon Sharif Jewellers
This is another well-known brand with more than 50 years of history. Haroon Sharif Jewellers provides custom jewellery retail and wholesale services, with highest level of customer satisfaction and personalized shopping experience. Haroon Sharif Jewellers traces its roots back to 1968 where Mr. Sharif came to Lahore and made his dream come true of opening a jewellery store inside Rang Mahal. The brand declares the availability of prices, even for luxury jewellery. The company produces exquisite gold, diamond and jewel gems products with inserts of precious and semiprecious stones (and their combinations), offering also collections for men, stylish accessories, and children. Each decoration for Haroon Sharif is manufactured in a class "A" factory and passes through several stages of control, which guarantees consistently high quality of all products. Through time he built his reputation of as being one of the most humble, trustworthy and honest jewellers in Lahore.
Attention jewellery-transformers, which can be used both as a wedding jewellery and party wear, and as a suspension. But it is not always necessary to decorate the evening out, so the range is widely presented elegant jewelry for every day, both accenting and shading image.

Waseem Jewellers
It was founded in the year 1952, by Chaudhry Muhammad Afzal (Late). He belonged to one of the famous Jeweller's family of Lahore. That is the reason Waseem Jewellers is famous for best diamond rings in Lahore, Pakistan along with most unique bridal jewellery in Pakistan. The unique design of the products is developed by designers who collaborate with colleagues from the abroad.

Mahfooz Jewellers
Established back in 1980, Mahfooz Jewellers is one of the leading names in the jewellery market of Lahore. We specialize in gold jewellery with precious and semi-precious gem stones. With 31 years of commitment, they have gained their customers' trust by providing quality products with a wide range of traditional and modern designs. You can buy items from Mahfooz jewellers in many stores.

ARY Jewellers
ARY is the proud owner of Pakistan's Largest Jewellery showroom with gold varieties of 18, 21 and 22 karat, their mesmerizing designs is second to none.
ARY, the unparalleled royal of Jewellery and gold, is the first choice of perfection, elegance and quality conscious people. At ARY, they always created concepts that have transformed into lovely traditions. ARY'S expertise in Jewellery and gold has changed the meaning of beauty and style, As they have the purest form of gold on earth, we pledge to further strengthen the unshakable trust of our valued customers.