1. The Mughal Connection:
This Polki diamond set is inspired from the Mughal artistry. This heavy polki diamond necklace set is looking gorgeous on this beautiful bride.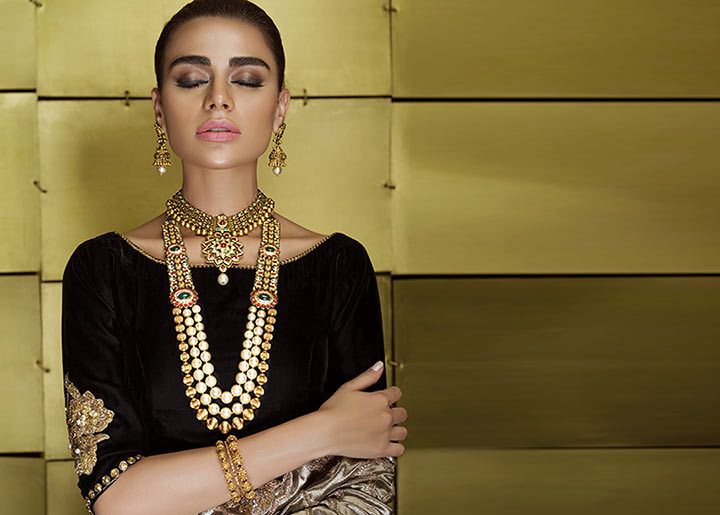 2. Royal and Traditional:
Polki set has a unique quality. It gives you everything look royal and traditional. Those gold pearls are extremely gorgeous but the earrings are stealing the limelight.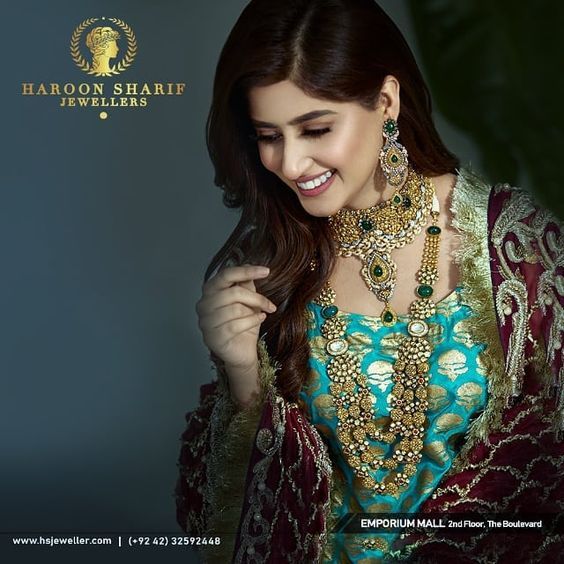 3. The Maharani Haar:
A traditional Maharani haar is made of strings of layer shaped polkis and emeralds. And don't miss the detailing of meenakari on the earrings and necklace, this bride surely looks like an actual queen.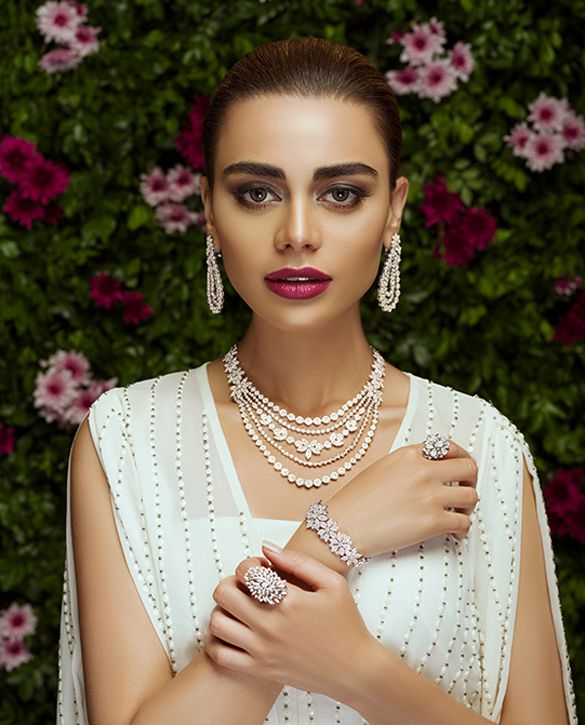 4. Diamonds Are Forever:
It is right to say that diamonds are a girl's best friend. This three string diamond jewellery necklace is ideal for all the modern brides. You can wear it for your cocktail, birthdays, walima or engagements.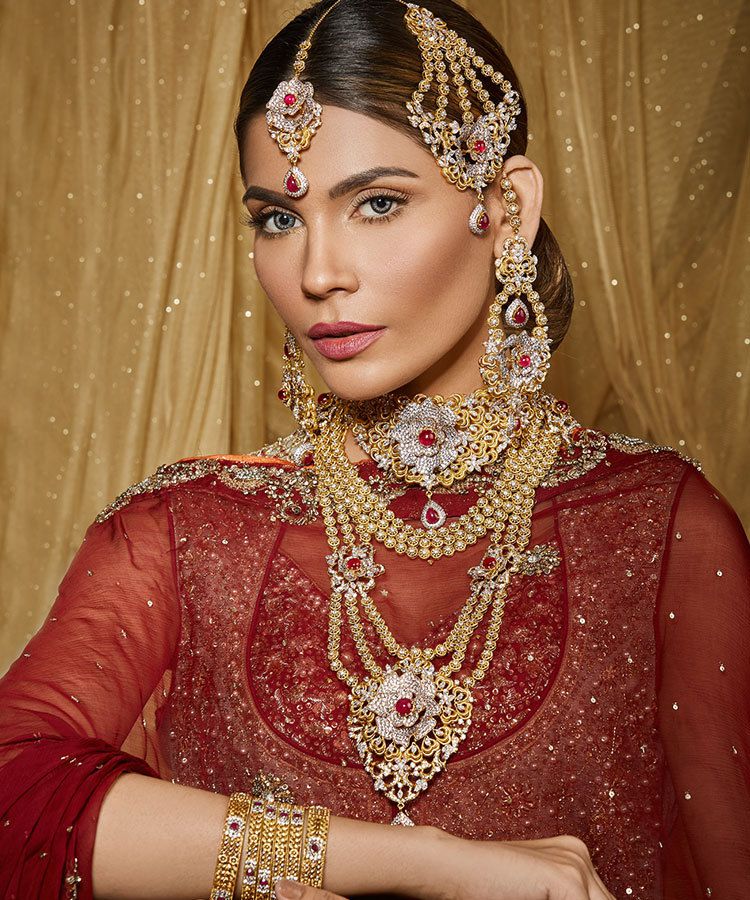 5. The Regal Bride:
This bridal jewellery set is borne of royalty. The elaborate traditional and floral design of the gold jewellery in polki necklace and the mang tikka is what queens used to wear.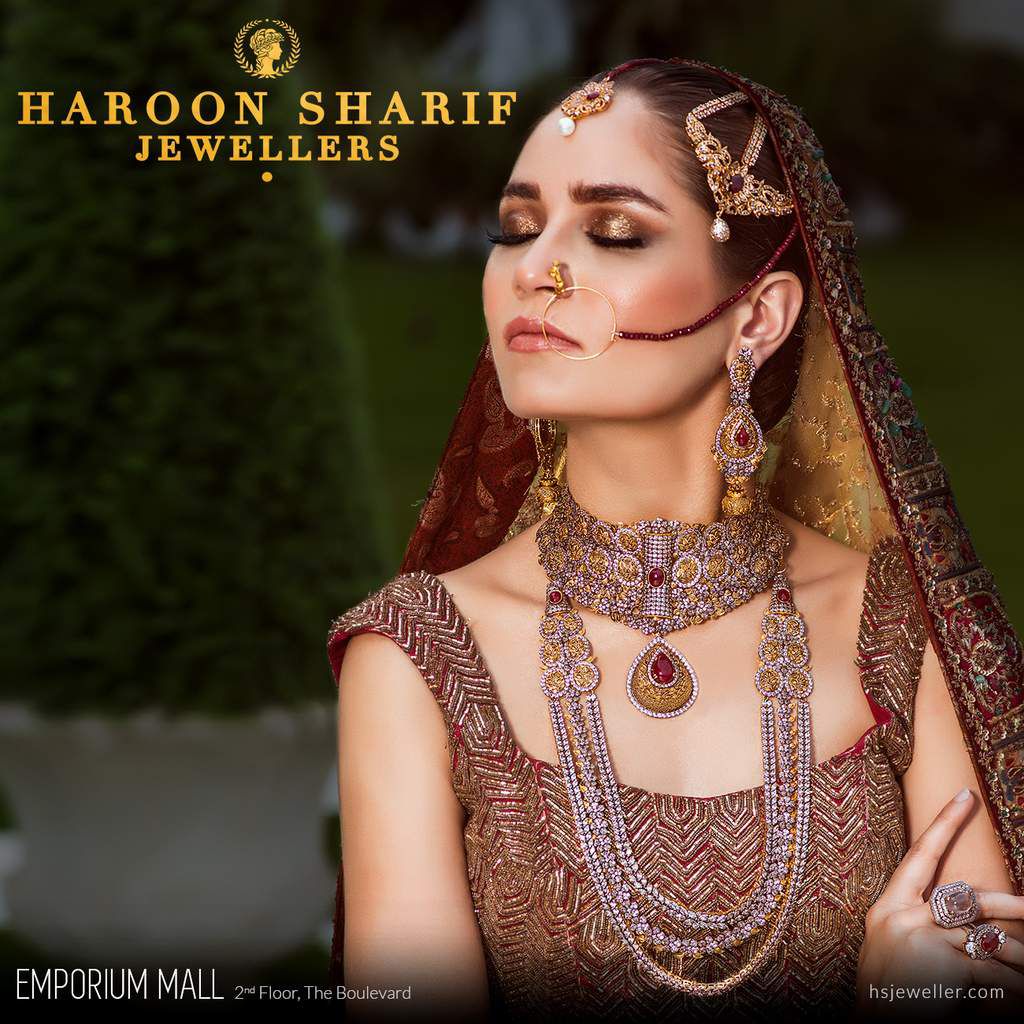 6. Girl in Green Stars:
Green is a strong and dominant color. Often associated with richness, this color is generally used as the second note in bridal jewellery. This bride, however, chose to make it her main part.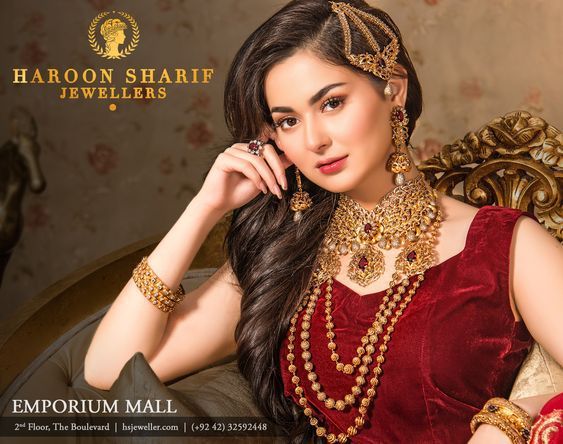 7. Contemporary Lining:
Free-thinking yet traditional, If you haven't confirmed bridal jewellery for your reception then look no more because LUXIOUS JEWELLERY have done the work for you. This Polki Mala has a delicate lining of red which looks beautiful. You can wear it with your bridal lehenga as well as a gown. This versatile choker deserves a spot in your jewellery box.